Over-The-Rhine Neighborhood – A Comprehensive Guide!
Laura Williams, September 13, 2021
53
17 min

read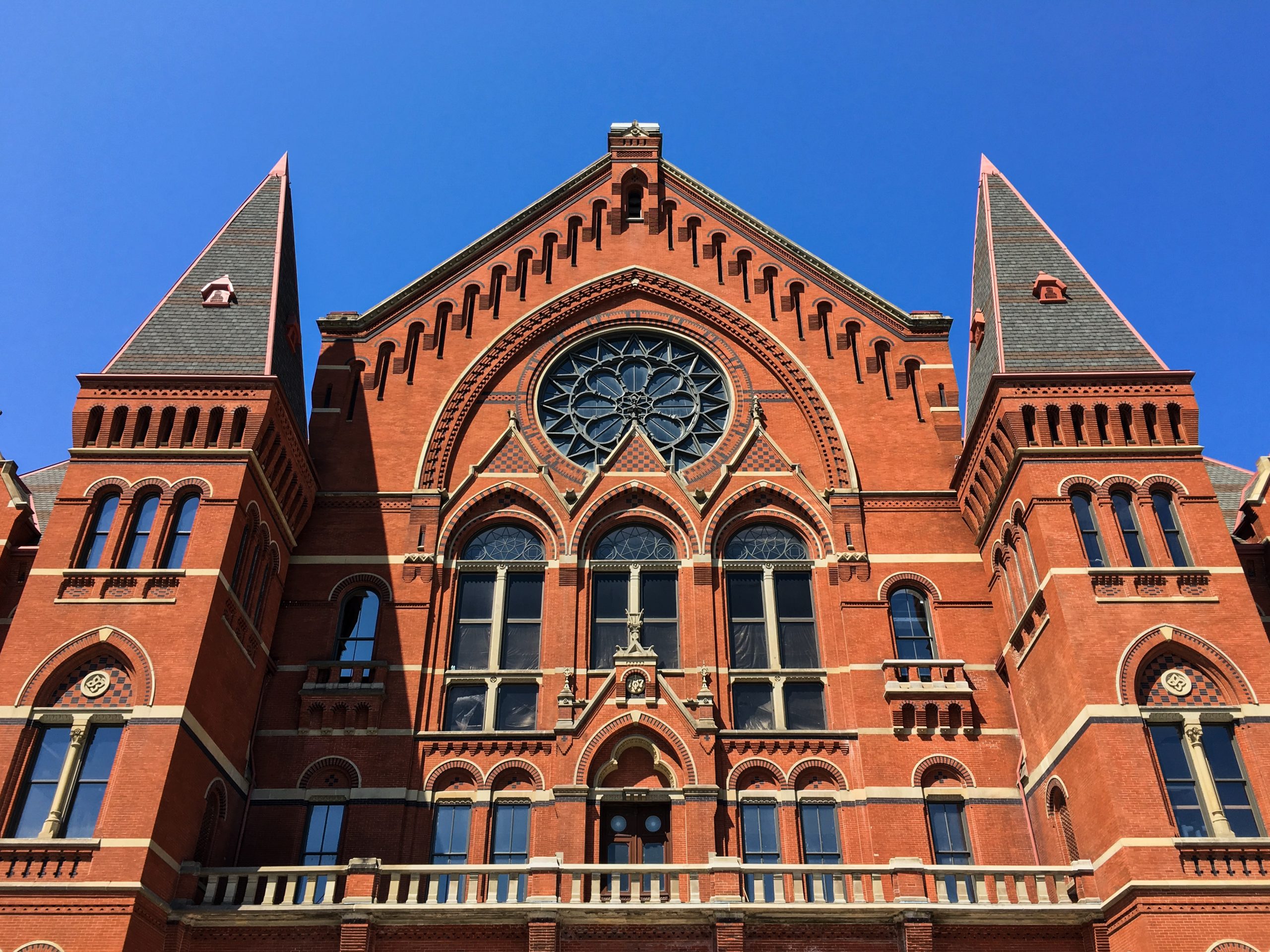 Over-The-Rhine, more often known as "OTR," is one of Cincinnati's most vibrant and unique districts. OTR is a diverse collection of shops, restaurants, clubs, pubs, and other businesses located north of Downtown's Central Business District.
Many locals believe that if you have time to visit the city for one weekend, OTR is the one neighborhood you should spend time exploring because it has so much to offer.
For visitors visiting for the first time, the fact that OTR was formerly one of the country's most violent and dangerous areas will come as a complete shock. However, the region has experienced a significant change in the last decade, thanks mainly to significant investments by the Cincinnati Center City Development Corp, or 3CDC.
We've put up a comprehensive guide to Over-The-Rhine, along with a map of exciting locations to visit, a little history of how it got to be the neighborhood it is today, and a list of the top restaurants, bars, breweries, pubs, shops, and other attractions in the area.
Places to Visit on a Map
The map below displays the locations of several exciting attractions to visit in OTR.
A Quick Overview of Over-The-Rhine
Germans originally arrived in the Over-The-Rhine area in the 1830s, and after the failed German revolutions of 1848-1849, they came in huge numbers.
Many German working-class people had to cross the Miami and Erie Canal, which ran through the city's heart, to work in the downtown area. The canal was given the name "the Rhine" after the Rhine River in Germany. As a result, the area north of the channel was dubbed "Over the Rhine."
Miami and Erie Canal in Cincinnati, 1841. (Photo Source)
The area's population continued to rise, and by 1900, it had increased to 45,000 people.
The canal grew less popular as railroads became a more effective means of transporting products. It was eventually filled in following the Great Dayton Flood of 1913, which caused massive damage to the canal's infrastructure. After an unsuccessful attempt to convert the canal bed into a subway system, the land was filled in and paved to construct Central Parkway.
Fun fact: The largest abandoned subway tunnel system in the United States is the Cincinnati Subway.
The development of automobiles in the 1940s, following World War II, allowed many citizens to leave the city and relocate to the suburbs. As a result, trade has declined throughout time, while crime and poverty have increased. OTR has earned a reputation as a dangerous and unattractive place to live by the turn of the century.
The city's bad reputation peaked in 2001 when the shooting of an unarmed young black man sparked four nights of violence and social disorder. OTR became renowned as one of the most violent cities when the riots were broadcast on national media. By 2009, the neighborhood's population had dropped to 5,000, and many residents thought it was unsalvageable.
Things began to turn around when the Cincinnati Center City Development Corp (3CDC), a private non-profit real-estate development and financing corporation cooperating with the City of Cincinnati, began making significant investments in the neighborhood.
New companies, pubs, stores, and apartment buildings began to spring up in the region one by one. Crime was reduced as commerce and business grew. The area gradually lost its bad rep and became renowned as a bustling, enjoyable location to visit and live.
Over-The-Rhine is currently one of Cincinnati's most exciting and active districts to explore; history abounds, there's enough to do, and the city is brimming with culture.
The Most Basic Layout
OTR includes several square miles, although many consider it to be divided into two sections, separated by Liberty Street, which runs through the heart of the neighborhood.
The majority of the neighborhood's restoration has occurred in the last decade. In the coming years, many of the streets and buildings in the northern part will be restored.
Rhinegiest, one of the city's most prominent breweries, and Findlay Market, the city's leading farmers' market, are the two main attractions that pull people to the neighborhood's northern end. The majority of OTR's other stores, restaurants, bars, and other attractions are primarily located south of Liberty Street.
Visit OTR's interactive map for a comprehensive list of pubs, bars, restaurants, churches, shops, art galleries, fitness studios, barbershops, and other individual businesses in OTR.
We'll provide a handpicked list of our favorite locations to visit in the neighborhood for the rest of this post.
ATTRACTIONS
Findlay Market
 

 

View this post on Instagram

 
Findlay Market is Cincinnati's largest farmer's market. This is a beautiful spot to visit if you're a foodie or just seeking a fun and unusual place to visit, with over one hundred diverse merchants selling meat, fruit, desserts, and other local items.
Washington Park
 

 

View this post on Instagram

 
Washington Park is a 6-acre park with a dog park, a giant chessboard, multiple corn hole sets, a pavilion for live entertainment, and plenty of open green space with chairs dispersed around the park to enjoy the pleasant weather.
Cincinnati Music Hall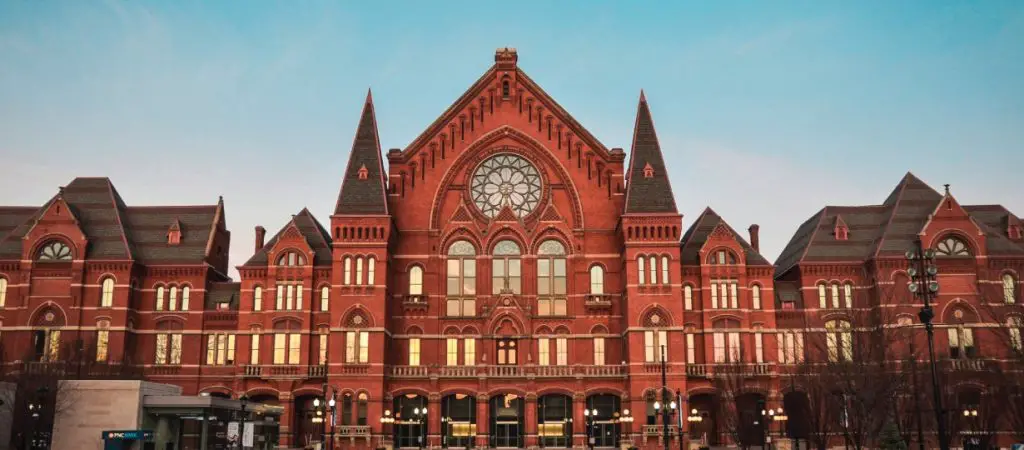 In 1878, a classical music performance hall with a view of Washington Park was established. The Cincinnati Ballet, Cincinnati Opera, and Cincinnati Symphony Orchestra all call it home. Throughout the year, it also holds a wide range of public and private events.
Cincinnati Shakespeare Company
An experimental theatre company that performs live Shakespeare and classic plays. Check out their website to discover what games they have available right now.
BARS
16-Bit Pub + Arcade
It is a one-of-a-kind bar in the heart of OTR with over 50 classic arcade games and a diverse cocktail and craft beer menu.
Mecca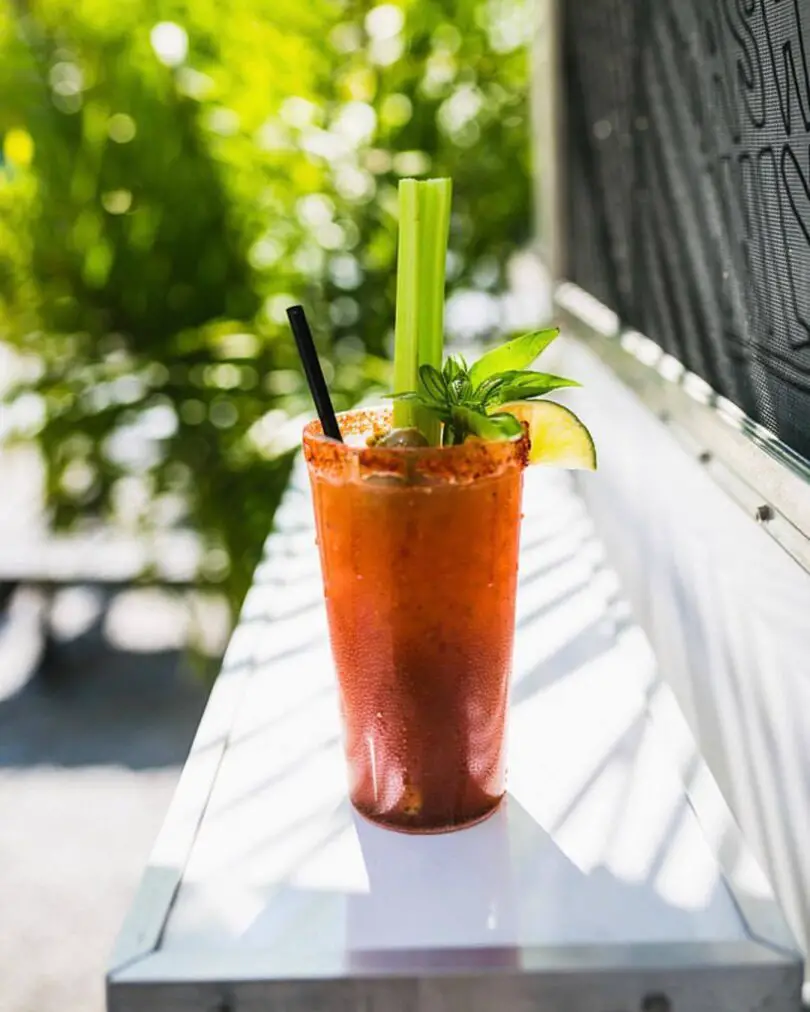 One of Cincinnati's hippest pubs, boasting a wide selection of craft beers, wines, and cocktails, as well as a large outdoor dining area.
MOTR Pub
There is a pub in the center of OTR with live music, a menu of typical pub fare, a large selection of craft beers and beverages, and plenty of local art on the walls.
Mr. Pitiful's
 

 

View this post on Instagram

 
One of the neighborhood's most popular bars, with live DJs and a large dance floor.
Pins Mechanical Company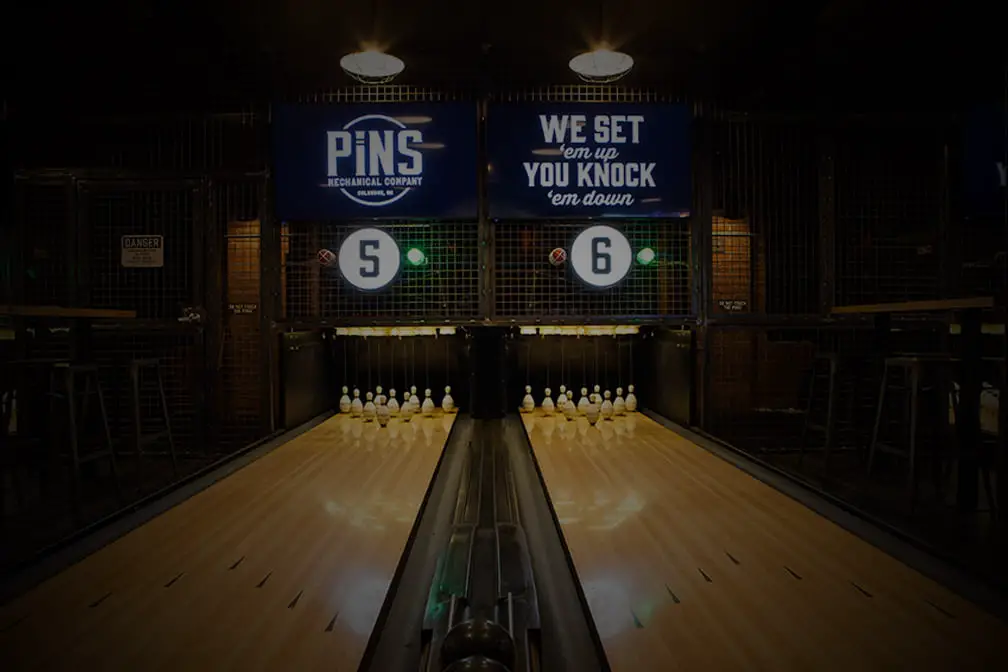 A brand-new three-story pub in the middle of OTR with duckpin lanes on the first floor, a vast second floor, and a rooftop patio, all of which serve an extensive selection of local craft beers, whiskey, and cocktails.
Locoba (ex Platform, temporary closed)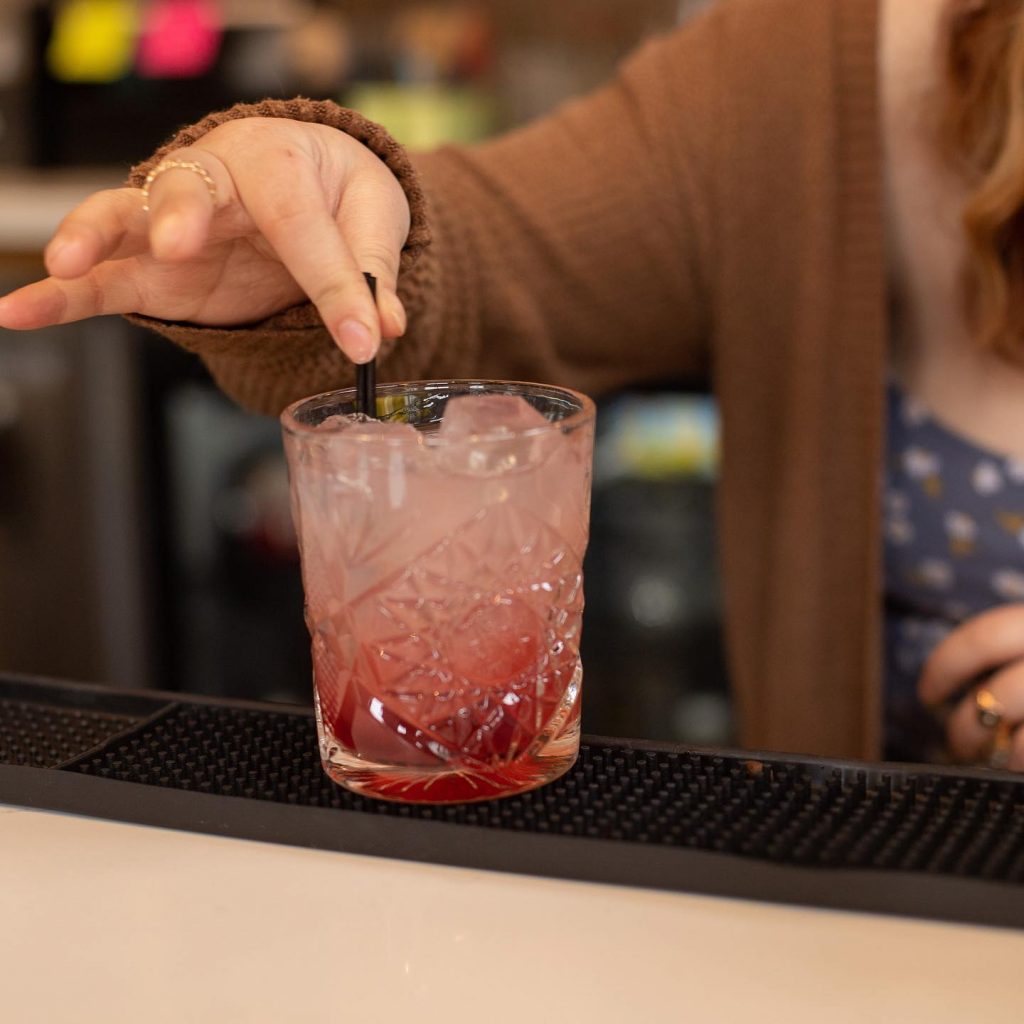 A tiny, elegant bar with an extended bar area that exudes a relaxed atmosphere. The interior is warm and appealing, thanks to the hardwood floors and several indoor plants.
Queen City Exchange
 

 

View this post on Instagram

 
It is a large bar with plenty of seating that offers a craft beer menu with prices that fluctuate based on client demand, similar to how stock prices fluctuate.
Queen City Radio
 

 

View this post on Instagram

 
Queen City Radio is a large bar with indoor and outdoor seating, cuisine from food trucks, and live music. If you go there, be sure to try one of their amazing spiked slushies.
Rhinehaus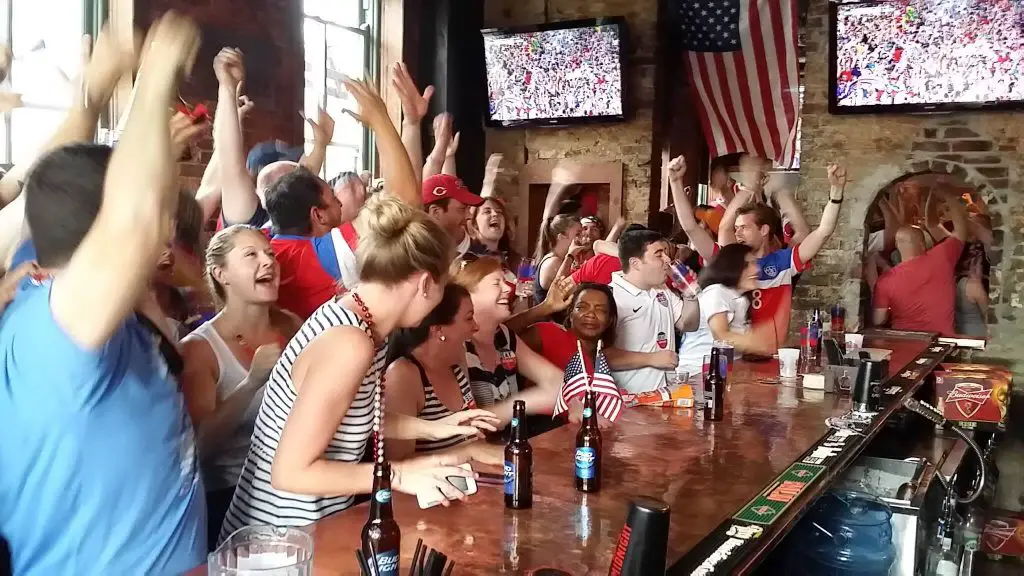 Not to be mistaken with the Rhinegeist brewery, Rhinehaus is a tiny, friendly bar with a lot of craft beers on tap and many TVs in the back half of the seating area showing live sports and news.
Rosedale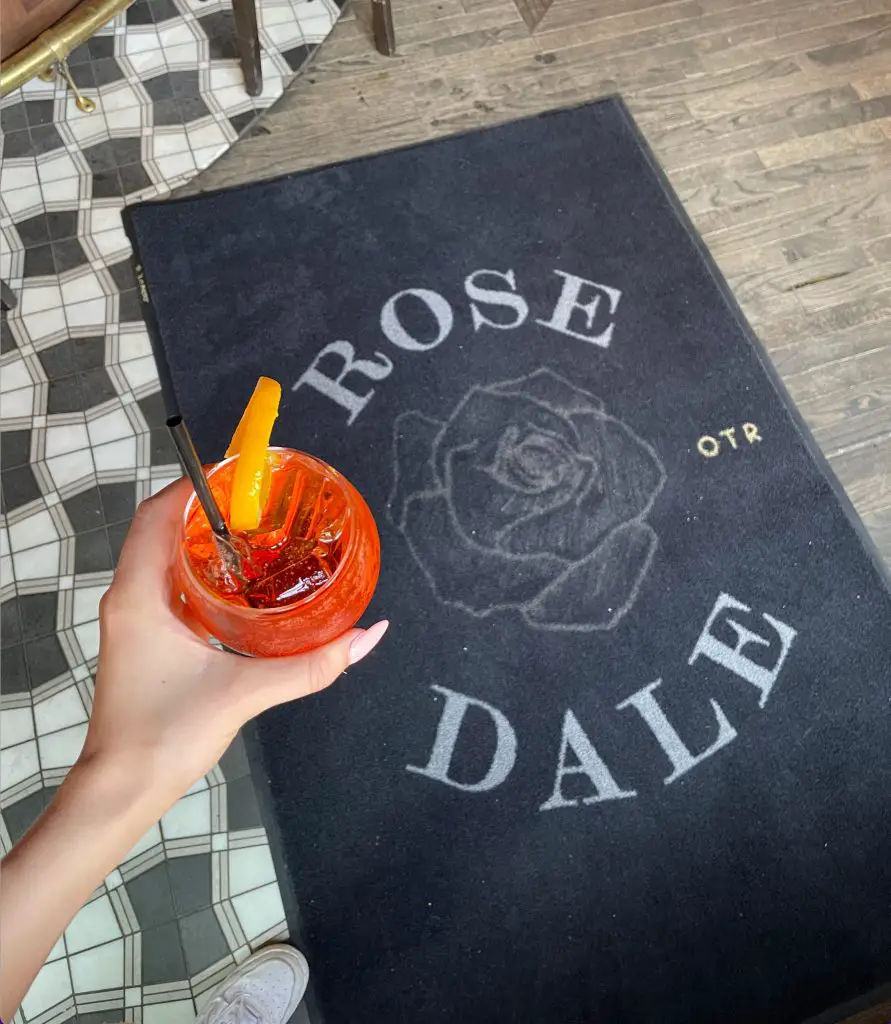 One of the neighborhood's most famous pubs, with a large outside dining area, an extensive menu of local specialty beers, and a long line of hanging screens showing live sports.
Skeleton Root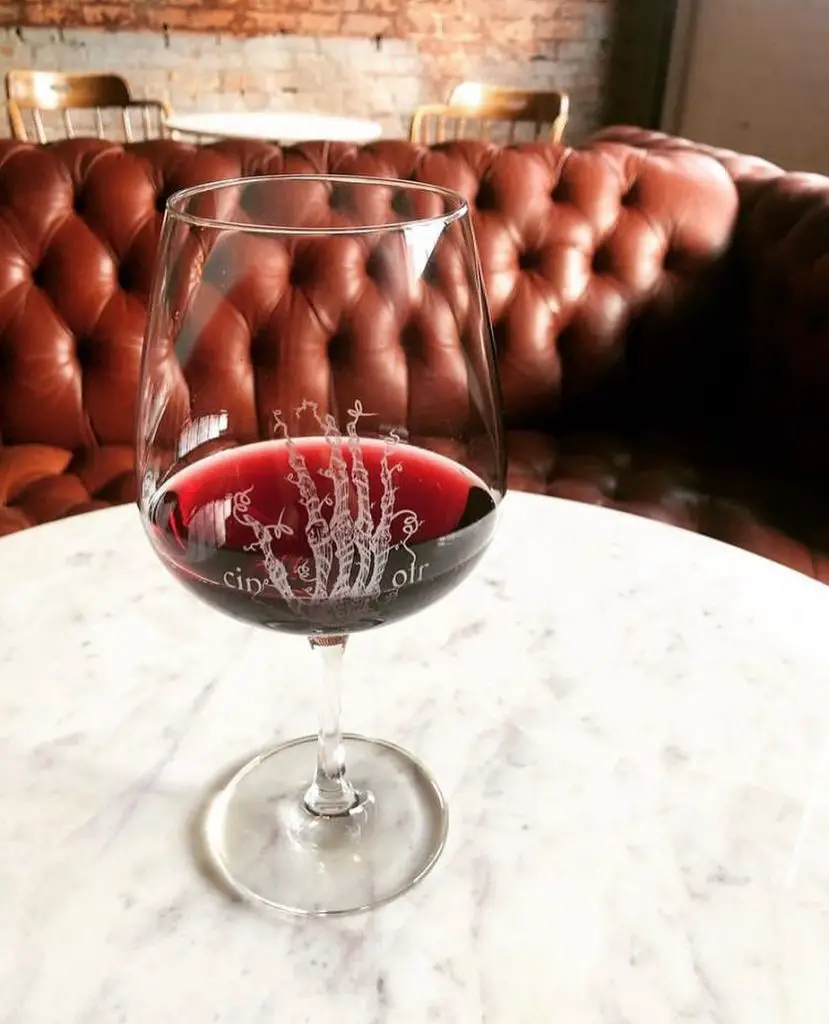 An urban winery on the northern edge of OTR with a simple menu of wines and craft beers to enjoy in a relaxed, roomy setting.
Sundry & Vice
 

 

View this post on Instagram

 
One of the city's most famous cocktail bars, with warm, vintage-inspired décor and tin ceilings.
The Lackman
It is a popular pub with an excellent variety of local craft beers, innovative cocktails, and unusual wines. On weekends and evenings, this location is frequently filled.
The Pony
 

 

View this post on Instagram

 
A tavern recognized for its vast craft beer menu and tasty chicken wings. The Pony is open every night of the week until 2 a.m., with a selection of booths, tables, and bar seating.
Wiseguy Lounge
 

 

View this post on Instagram

 
A Roaring Twenties-style two-story lounge located over Goodfella's Pizzeria. They have a wide selection of cocktails, liquor, wines, and craft beer, as well as enough seating.
BREWERIES
Rhinegeist
 

 

View this post on Instagram

 
One of Cincinnati's most well-known and largest brewers. This is one of the most exciting locations to visit in OTR, with a vast interior, a rooftop bar, an area dedicated solely to corn hole games, and a broad choice of local beers on tap.
Taft's Ale House
 

 

View this post on Instagram

 
Housed in a historic church, Taft's Ale House serves a wide range of beers and meals in a spacious, friendly setting.
COFFEE SHOPS
1215 Wine Bar & Coffee Lab
 

 

View this post on Instagram

 
It is one of Cincinnati's most exciting places to get a cup of coffee. This business, which bills itself as a "wine bar and coffee lab," has a great laid-back, intimate ambiance, courteous staff, and good coffee. Inside, there's plenty of seating, including stools at the bar, numerous tables in the shop's center, and a few tables facing the windows that are ideal for people-watching.
Coffee Emporium
 

 

View this post on Instagram

 
It can be called one of the most popular coffee shops in Old Town, this establishment offers a spacious, pleasant ambiance in addition to a fantastic food and beverage menu.
Collective Espresso
 

 

View this post on Instagram

 
Collective Espresso is a modest, modern coffee shop in the middle of the neighborhood that provides outstanding coffee.
Deeper Roots Coffee
 

 

View this post on Instagram

 
Deeper Roots Coffee is a coffee business located close to Findlay Market that serves some of the best coffee available in the city.
Iris Book Cafe
 

 

View this post on Instagram

 
In the interior of Iris Book Cafe, you'll find shelves and tables stacked high with books, pictures, and artwork. When the weather is fine, this shop has an outside patio with plenty of seating, which is a fantastic spot to get some work done or simply sit outside and enjoy a cup of coffee.
Urbana Café
 

 

View this post on Instagram

 
It is a coffee shop with a unique layout that includes several tables, a few bar stools, and a second level ideal for anyone who needs to get some work done on a laptop while drinking coffee. They have a fantastic range of coffees, teas, and baked goodies on their menu.
RESTAURANTS
Bakersfield
 

 

View this post on Instagram

 
Located in the heart of Old Town Richmond, Bakersfield is famous for three things: tacos, whiskey, and tequila. Because of its handy location and the fantastic tacos it serves, this establishment is often always crowded, and you may have to wait for a table. On the other hand, the majority of customers believe that the wait is worth it since their food is simply that wonderful.
Gomez Salsa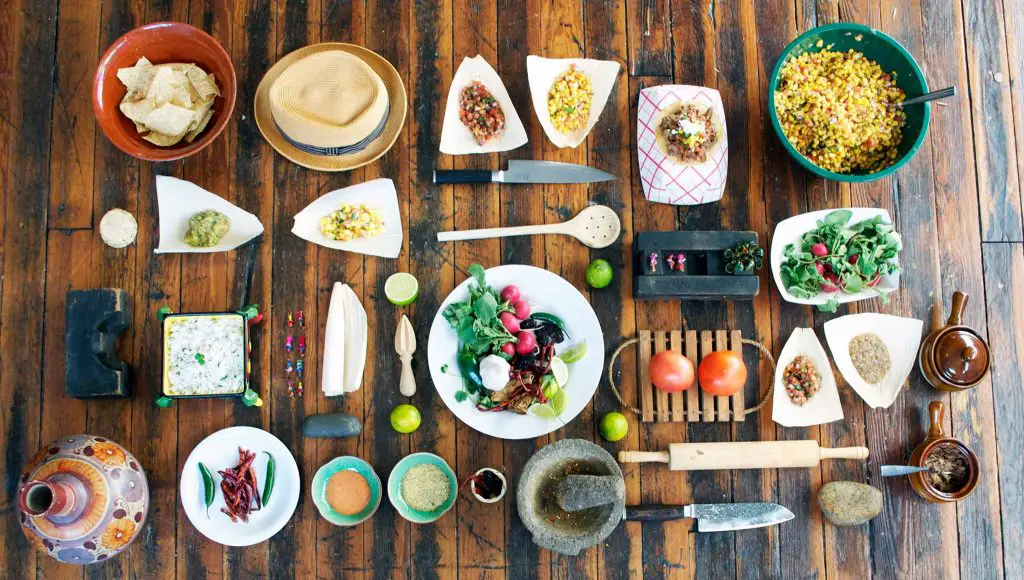 Gomez is a Mexican restaurant notable for offering tacos in "turtle" shells packed with rice, beans, meat, vegetables, and cheese, and then wrapped in a cheesy tostada crunchy shell that is exceptionally crispy. They also serve a range of beverages and margaritas that go well with the food.
Kruegers (temporary closed)
 

 

View this post on Instagram

 
Kruegers is a renowned two-story American restaurant with a rooftop patio serving breakfast, lunch, and dinner daily. Burgers, salads, sandwiches, sausages, and fries are among the items on their straightforward menu.
Nation Kitchen and Bar
 

 

View this post on Instagram

 
In a relaxed atmosphere, Nation Kitchen and Bar offers a vast beer selection, specialty cocktails, great burgers, and an assortment of potato sides.
Lucius Q
There is indoor and outdoor seating at Lucius Q, a modern-industrial-style barbecue, bourbon, and beer hall atop a two-story building.
Pleasantry
 

 

View this post on Instagram

 
Pleasantry is a restaurant that specializes in wine, Midwestern cuisine, and handcrafted coffee, among other things. While their brunch menu includes breakfast sandwiches, potatoes, biscuits, and pancakes, the restaurant's evening menu includes burgers, grilled trout, roast, fried chicken, and egg noodle chitarra, among other dishes.
Pontiac
 

 

View this post on Instagram

 
It is a modest barbecue place that offers a very modern spin on a cherished Midwest style of cooking that has been famous in recent years. Even though Pontiac only serves one sauce for their smoked wings, most customers don't seem to mind because the sauce is simply that delicious.
Quan Hapa
 

 

View this post on Instagram

 
Small and trendy, Quan Hapa is known for its Asian street cuisine and cocktail menu.
The Arepa Place
 

 

View this post on Instagram

 
It is an American Latin restaurant specializing in arepas, a Colombian meal popular throughout the region. Their cuisine, which consists of flat tortillas loaded with meat, vegetables, and fowl, is delectable. They also have a selection of salsas to choose from to go with the various dishes.
Sacred Beast
 

 

View this post on Instagram

 
One of the most popular and highly regarded restaurants in OTR, Sacred Beast, serves contemporary American cuisine in a spacious and airy setting. Sacred Beast is located on the second floor of the OTR Hotel.
Salazar
 

 

View this post on Instagram

 
Located in the heart of the Financial District, Salazar is a modest premium restaurant that serves various meals on a frequently changing menu that can be paired with a selection of wines, craft beers, and cocktails.
The Eagle
 

 

View this post on Instagram

 
In OTR, The Eagle is one of the most popular restaurants, serving Southern favorites such as grilled cheese, fried chicken,  pork sandwiches, and spoonbread to a loyal following of patrons. A selection of local craft beers and artisan drinks are also available on the menu.
SHOPS
Continuum
 

 

View this post on Instagram

 
It is a considerable bazaar and concept shop that provides a variety of apparel goods, small decor items, and ceramics from a range of independent and emerging designers, emphasizing ethical and ecological production.
Jack Wood Gallery
 

 

View this post on Instagram

 
In the late nineteenth and early twentieth centuries, graphic artists created a diverse range of works on display at the Jack Wood Gallery in New York City.
Smith & Hannon Bookstore
In OTR, there is only one bookshop like Smith & Hannon Bookstore, which specializes in literary works by African American and local authors.
Urban Eden
 

 

View this post on Instagram

 
Located downtown, Urban Eden is a fine art gallery that offers fine art, contemporary crafts, jewelry, and handmade wooden art from local artists for purchase. Please keep in mind that they are only open from 12-5 p.m. on Thursdays, Fridays, and Saturdays only.
Related posts