Cincinnati has a rich German heritage and many delicious German restaurants. From classic bratwurst to hearty stews, the city offers a wide variety of mouth-watering meals that make it difficult to choose just one spot! To help you decide which of the finest German restaurants in Cincinnati should be your next dining destination, we've compiled a list of our top recommendations. From cozy taverns to fine-dining establishments, you will certainly find something that suits your taste and budget. So pull up a chair and get ready to enjoy some of the best German Restaurants in Cincinnati!
Map
Hofbräuhaus – Newport
200 3rd St, Newport
859-491-7200
Hofbräuhaus – Newport Menu https://www.hofbrauhausnewport.com/menu/
Hofbräuhaus – Newport is the place to go for traditional German cuisine in an authentic German atmosphere. Enjoy giant pretzels, Bavarian jägerschnitzel, and a variety of German beers while listening to live music on the weekends! Enjoy your meal outside on their patio or in their air-conditioned dining room for a truly unique experience. The staff is friendly and knowledgeable about German culture and food. Prices are reasonable, and portions are generous—you won't leave hungry! Be sure to save room for dessert; their cream puffs are incredibly delicious! Come make memories and enjoy a delightful meal at Hofbräuhaus – Newport. You won't regret it!  
Wunderbar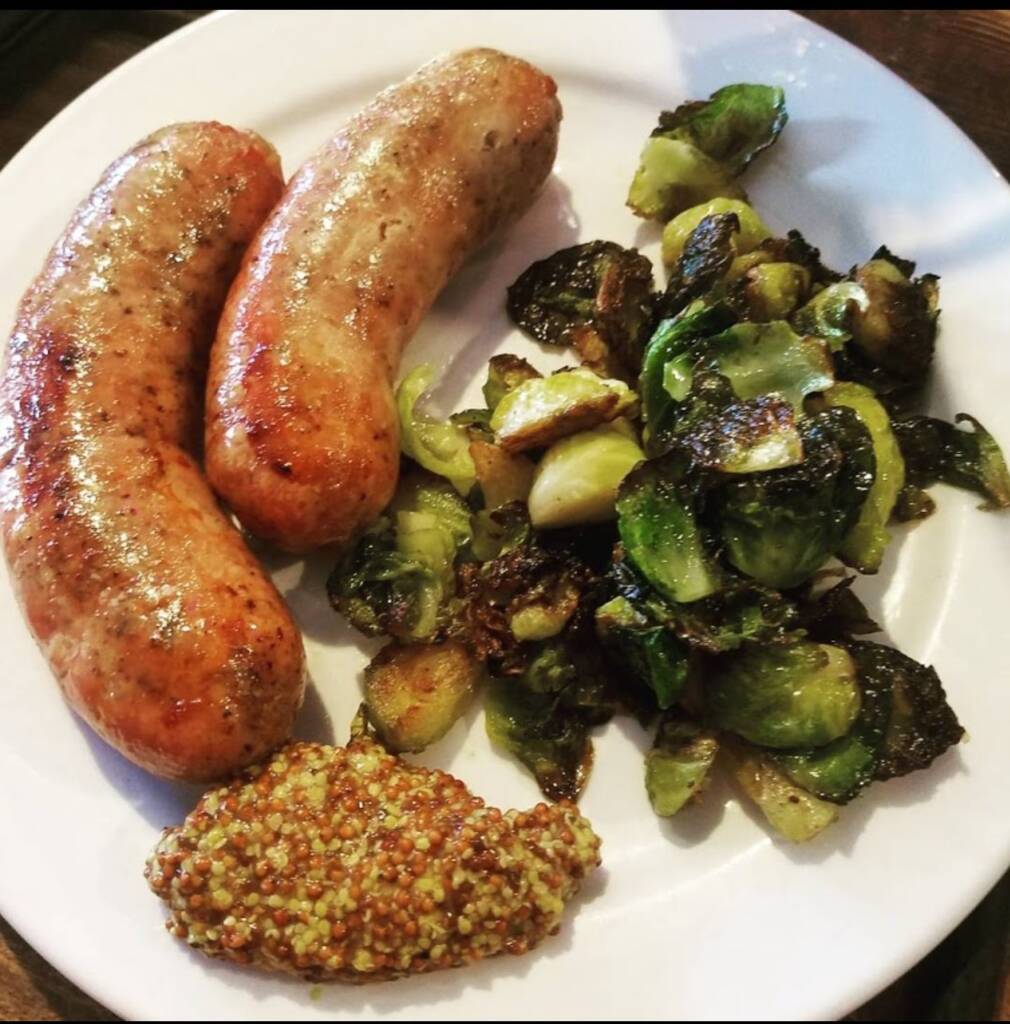 1132 Lee St, Covington
859-360-3911
Wunderbar Menu https://www.facebook.com/wunderbar.covington.3/
If you are looking for an authentic German experience, Wunderbar in Covington is the place to be. In addition to offering its customers the best German cuisine and beer, this small restaurant occasionally hosts live music. Their menu includes a wide variety of items, but their speciality is the giant pretzel and the Schnitzel sandwich. The pretzel is toasted golden brown and perfectly doughy in the middle – a delicious contrast in texture that will delight your tastebuds! The prices are very reasonable, making it the perfect spot for your next German experience! Whether you're looking to satisfy your craving for authentic German cuisine or want to enjoy some great music in an outdoor setting, Wunderbar is the spot for you. Visit them today and experience Germany right here in Cincinnati! And remember to try their tender asparagus and delicious bratwurst! You won't regret it.  
Laszlo's Iron Skillet Restaurant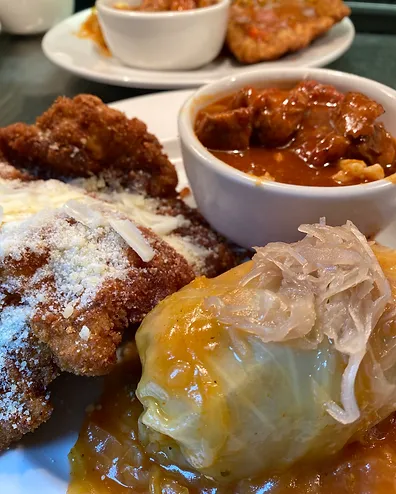 1020 Ohio Pike, Cincinnati
513-561-6776
Laszlo's Iron Skillet Restaurant Menu https://www.laszlosironskillet.com/
If you're looking for traditional German food in Cincinnati, look no further than Laszlo's Iron Skillet Restaurant. This charming eatery provides a cozy atmosphere, friendly service, and absolutely delicious cuisine! From classic favourites such as cabbage rolls and goulash to more contemporary dishes like schnitzel, there is something for everyone to enjoy at Laszlo's. The friendly staff are always quick to help with any questions or requests and will ensure that your food is perfectly cooked. The presentation of each dish is also stunning, making the experience even more enjoyable. One of the most popular items on the menu is their perfectly cooked chicken which comes highly recommended by locals and visitors alike.  
Kreimer's Bier Haus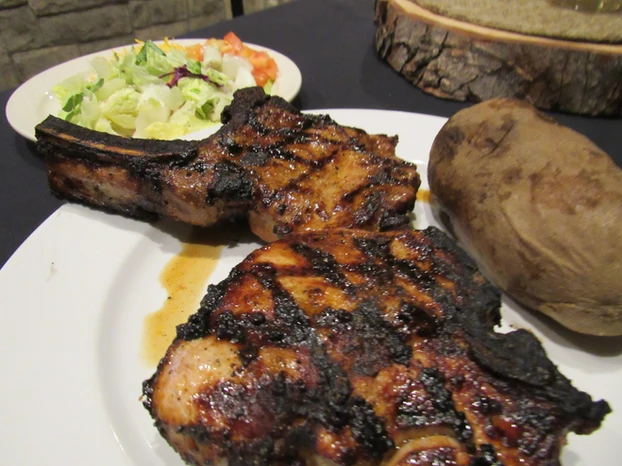 6052 OH-128, Cleves
513-353-2168
Kreimer's Bier Haus Menu https://www.bierhauswest.net/menu
Kreimer's Bier Haus is definitely one of the top spots if you're searching for tasty German cuisine in Cincinnati. Located just south of downtown Cincinnati, this restaurant offers an amazingly unique atmosphere that is decorated like a castle. It has lots of armor and other decorations that give it an authentic German feel. The beer selection here may be limited, but what is offered is of high quality, so don't worry about finding something close to what you're looking for. The menu is a mix of classic German dishes and some American favourites. Each item is made with precision and care so that it will leave an unforgettable taste in your mouth. Standout items on the menu include their famous sauerkraut balls, schnitzel, Bavarian chicken, and beer cheese mett wurst. They also offer other delicious dishes like salads, soups, and pretzel nuggets. The prices here are surprisingly reasonable considering the high quality of authentic German cuisine served here.  
Mecklenburg Gardens
302 E University Ave, Cincinnati
513-221-5353
Mecklenburg Gardens Menu https://www.mecklenburgs.com/
Mecklenburg Gardens, in Corryville, located near the Cincinnati Zoo & Botanical Garden, is known for its delicious German cuisine and offers various fun events. From Beer Tasting Festivals to Oktoberfest celebrations, there's always something new and exciting taking place on at Mecklenburg Gardens. Our diverse and talented staff is always welcoming and ready to make your experience the best possible. So come by, grab a beer and some schnitzel, and enjoy one of Cincinnati's oldest German restaurants! Whether you're looking for a place to have dinner with friends or family or want to try something new, Mecklenburg Gardens is the perfect spot. You'll always remember your time here, from its delicious food to its friendly staff. Come see why this classic German restaurant has become a favourite among locals in Cincinnati and is a must-visit!  
Eishaus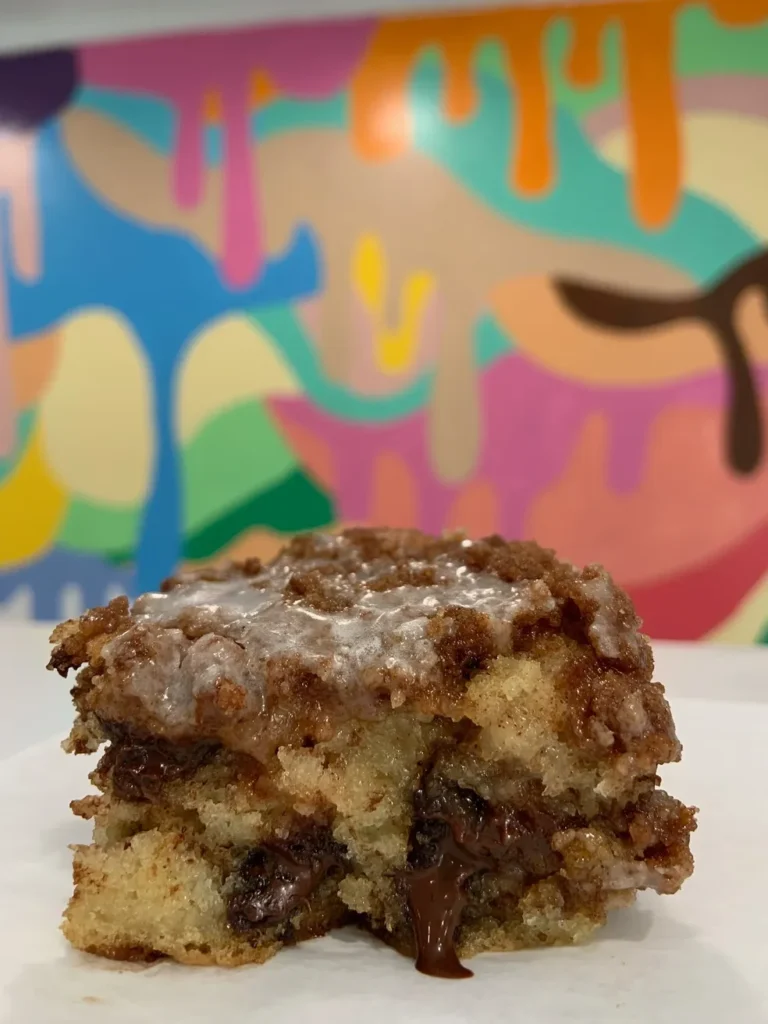 117 Park Pl, Covington
859-360-3272
Eishaus Menu https://eishauseats.com/menu
Eishaus in Covington, Kentucky, is an exceptional and delightful German restaurant. It combines nostalgia with modern flavours to create a truly memorable experience for all its visitors. All of their dishes feature an exciting presentation: the ice cream looks like pasta and comes with various sauces, while the Latte has a fantastic flavour that will be sure to please. For those who need more time to sit down and enjoy a meal, Eishaus also has a fun little walk-up window that is perfect for grabbing something on the go. If you are looking for a quick snack or an indulgent treat, this place has it all. Plus, the staff members are always helpful and welcoming, making it an ideal spot to visit for anyone.  
Sinners & Saints
2062 Riverside Dr, Cincinnati
513-281-4355
Sinners & Saints Menu https://www.sinsaintsmoke.com/food
Cincinnati is home to some genuinely delicious German restaurants that will satisfy any craving you may have! One of the top spots is Sinners & Saints in East Walnut Hills. The food is delicious and well-prepared, and the atmosphere is relaxed and inviting. The BBQ offerings are excellent, with pork tacos being a standout dish. Prices are reasonable across the board, making this an ideal spot for an affordable meal that will make your taste buds sing.  
The Lübecker

222 W 12th St, Cincinnati
513-204-9631
The Lübecker Menu https://www.thelubecker.com/menu
In the Over-the-Rhine neighborhood, check out The Lübecker. They serve a variety of traditional German dishes that will satisfy any craving! Order one of their famous pretzels with beer and cheese dip or one of their famous Schnitzel sandwiches. Their breading is perfectly seasoned and very flavorful! If you're still hungry after your sandwich, try one of their entrees – you won't be disappointed. For an authentic German experience, take advantage of their outdoor Biergarten at Queen City Radio and sit amongst the twinkling lights while enjoying your meal. The staff are friendly here too! There's no better way to end your night than with a Schnitzel plate and classic German potato salad. Come experience The Lübecker today for some of the most delicious German food in Cincinnati! Tip: Take your time ordering sides; the mains are enormous!  
Tuba Baking
517 6th Ave, Dayton
859-835-2171
Tuba Baking Menu https://www.facebook.com/tubabakingco/
Tuba Baking in Dayton is a small restaurant, but definitely worth a visit. The pretzel with beer and cheese is one of the finest dishes you can find here, and it's always cooked to perfection. The staff are also very friendly and helpful, making it an even better experience every time. I have been to this place and must say that the food is outstanding! One recommendation I would give to anyone visiting Tuba Baking is to try out the sauerkraut butter – its unique flavour will surely enhance your dining experience and make it extra special. If you're looking for something more traditional, then opt for the Schnitzel with Spätzle or what they call Bienenstitch, which is a favourite of mine. Whatever you choose, it's sure to be a delicious meal!
Conclusion
If you're looking for an authentic German experience in Cincinnati, The Lübecker is the place to visit. Located in Over-the-Rhine, The Lubecker serves some of the city's most delicious traditional German cuisine. Their signature dish is their Schnitzel Sandwich, a delicious combination of fried pork loin topped with sauerkraut, onions, and bacon on a lightly toasted roll. This sandwich is sure to satisfy even the most discerning palate! So if you're in the mood for a taste of Germany without leaving town, be sure to stop by The Lübecker and indulge in their one-of-a-kind Schnitzel Sandwich! You won't regret it!
In conclusion, there are many fantastic German restaurants in Cincinnati. Whether you're looking for the traditional flavours of a fine dining experience or a casual grab-and-go spot, Cincinnati has it all. From bustling Biergartens to cosy cafes, each of these eateries offers something unique and special—allowing visitors to explore the city's rich gastronomic culture and discover their favourite German dishes. With its wide selection of top-notch restaurants, Cincinnati has become an ideal destination for anyone who loves tasty food. So make sure you visit your favourite spot next time you're in town! Auf Wiedersehen! (Goodbye!)
Related posts