Summit Park, located in the middle of Blue Ash, is a 130-acre park that includes walking routes, hiking trails, a dog park, plenty of wide-open green space, a huge pond, a massive playground area, an observation tower, a variety of eateries, and a luxury apartment complex.
Several activities are held throughout the year, including a farmer's market from May through September, an ice rink that opens in mid-November, and an annual 4th of July celebration with live music.
Map
The park was established in 2014 and was given the name "Summit" since it is located on one of the most elevated sites in all of Hamilton County.
Summit Park offers plenty to offer everyone, whether you are interested in attending one of the park's yearly events, going for a short walk, bringing your dog for a promenade, or having a bite to eat.
Overview
The park is divided into three main sections:
Restaurants, residences, and a huge open field are located in the commons area.
Walking routes, a dog park, and an outdoor playground are available in this active area.
Nature preserve with a woodland setting in which to relax.
The following three regions are highlighted in the following image:
The Commons Area
Tahona, Brown Dog Cafe, Nanny Belle's, and Senate are just a few eateries found in the Commons Area.
Each restaurant also offers plenty of outdoor seating, making it a terrific place to visit when the weather is pleasant.
Immediately beyond the restaurant area is a large open space ideal for having a picnic or relaxing on the hanging swings.
The Active Area
If you travel a little further out, you will come upon several paved and gravel walking routes that wind their way around the enormous pond in the park's heart.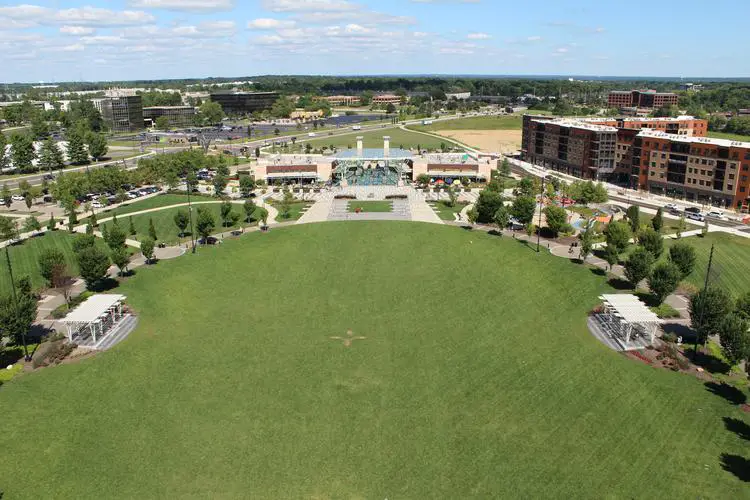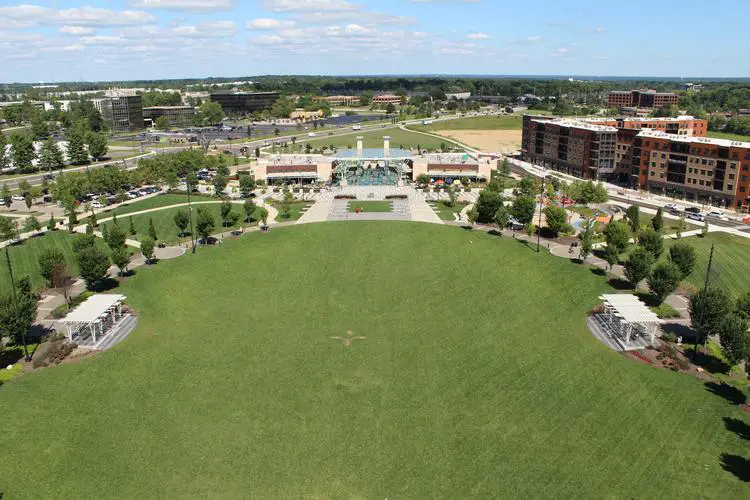 A short distance farther on, you will come upon a fenced dog park that is entirely free to use.
The Nature Area
The nature area, located at the other end of the park, comprises a woodland preserve with many dirt hiking routes and benches, ideal for spending some time in a quiet and peaceful environment.