You do not need to search any further if you seek some interesting ideas for a date night in or around Cincinnati.
It is possible to have a great time on a date night in the city by participating in any one of a wide range of entertaining activities, such as eating at upscale restaurants, going to live events, tossing an axe, and so on.
We have compiled a list of the top 15 date night ideas for a fun night out in Queen City, and you can find them here.
Map
Cincinnati Art Museum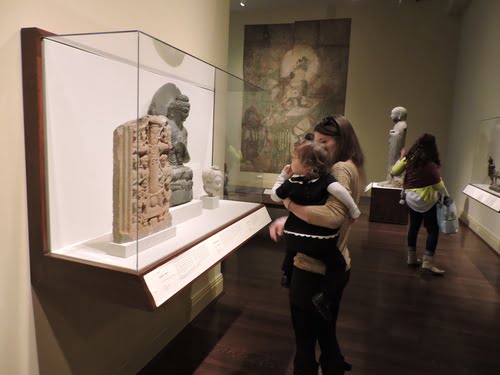 A trip to the Cincinnati Art Museum, which houses more than 67,000 different works of art spanning the museum's history and the present era, is one of the most affordable and enjoyable date night ideas.
Visits to the museum are free of charge and can be made on Tuesdays through Sundays (closed on Mondays). It is entirely possible to spend an entire day at the museum just strolling about and looking at the various exhibits due to the sheer size of the building.
You can get a list of the currently on-display exhibits by visiting their website.
Go Bananas Comedy Club
Attending a live comedy show at Go Bananas, a comedy club in Cincinnati famous for drawing well-known comedians from throughout the United States is one of the most enjoyable things you can do in Cincinnati in the evenings.
Visit their website to learn more about the artists playing in the upcoming weeks and months.
Sip Wine & Paint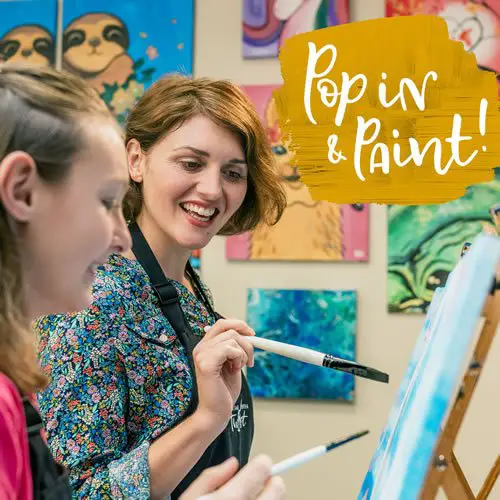 Painting with a Twist in Mason is where to go for a night of wine and painting. It is without a doubt one of the most thrilling and entertaining date night ideas for people of any age, and the best thing is that you get to take a painting home with you at the end of the night!
A Drink at Somerset
One of the most distinctive watering holes in the entire city, Somerset, can be found in the neighborhood of Over-The-Rhine. It is one of the best locations to go on a date and have cocktails in a unique atmosphere because it features a one-of-a-kind outside space comprised of a large exotic garden and conservatory.
Visit their Instagram to get an idea of the various events and drinks that Somerset is now hosting.
Covington Yard
Covington Yard is a one-of-a-kind bar and restaurant that provides a sizable outside space for patrons to consume their meals and drinks. It is situated in the northern region of Kentucky. If you and your date are interested in grabbing drinks, food, or even if you are simply interested in enjoying some people-watching, this is an excellent location for a date night.
AC Upper Deck
Another fantastic place to grab beverages is AC Upper Deck. This venue is one of the greatest places to go on a date night to enjoy craft beer, drinks, and amazing views. It is located at The Banks, one of the best places to go on a dating night.
Enjoy Some Axe Throwing
Axe throwing is one of the more exciting activities that can be done on a date. You can do this in several places throughout Cincinnati, and it is a terrific opportunity to build some hilarious memories and have some good laughs. You may accomplish this in a number of different locations.
Have Fun with DORA Cup
A stroll around a DORA district, also known as a designated outdoor refreshment area, is another enjoyable suggestion for a date night activity. These are areas where alcoholic beverages can be purchased and enjoyed while strolling outside in the fresh air.
DORA districts can be found all across Cincinnati, but some of the most well-known ones are located at The Banks, Downtown Loveland, Wyoming, and Downtown Milford.
Drinks & Live Music at Blind Lemon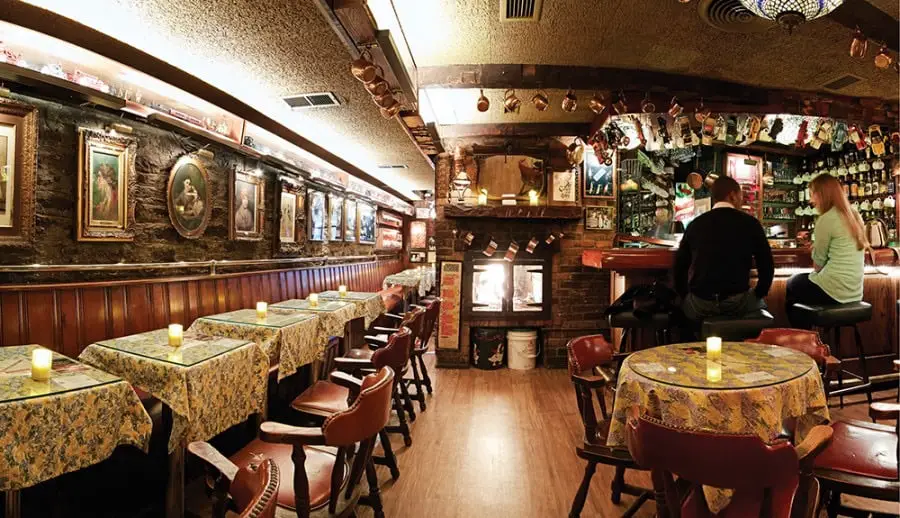 Blind Lemon is a bar in Mt. Adams that has been around since 1963 and has the ambiance of an old English pub. It is one of the most interesting places to visit in the evening in Queen City.
It is one of the most well-known and well-respected bars in the entire city, and for a good reason: they have live music, but they also have an amazing assortment of cocktails and a welcoming ambiance.
The indoor bar features an impressive collection of vintage toys, pocket watches, and other iconic artifacts. In contrast, the outdoor patio bar virtually beckons customers to take a seat and stay for a long.
Enjoy Dinner at a Good Steakhouse
Steakhouses can be found all around Queen City, and if you want to impress your date on a special occasion, you should make reservations at one of these restaurants.
Playhouse in the Park (temporarily closed for construction)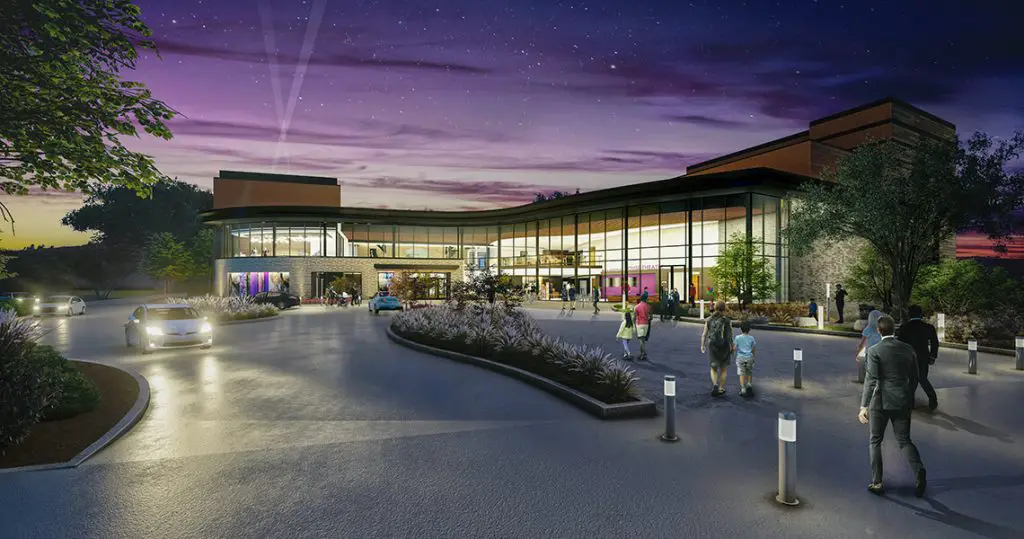 Playhouse in the Park is an additional enjoyable suggestion for a date night activity. It is one of the best sites in the city to watch live theater, and it is situated in the Mt. Adams neighborhood.
The theatre is famous for putting on high-quality plays and musicals, which is why it receives thousands of visitors each year.
Smale Riverfront Park
Smale Riverfront Park, a massive park located in Downtown Cincinnati along the Ohio River, is another great place to have a date night (or afternoon) in Cincinnati. This park is situated along the Ohio River. It offers many different locations where you can sit and enjoy food and drinks while taking the view of the Ohio River and Northern Kentucky in the distance. This park is also a great place to go on a date.
Visit a Good Brewery
You should go to one of the more than 50 breweries throughout Queen City if you are trying to get drinks for a romantic night.
Cincinnati Observatory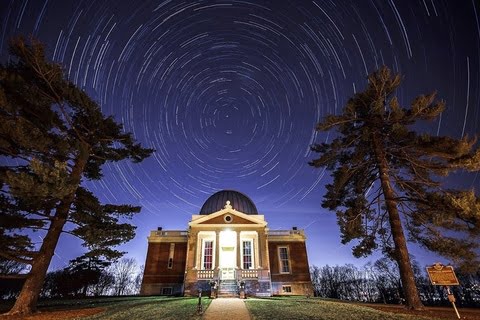 One more one-of-a-kind suggestion for a dating night is to go to the Cincinnati Observatory.
The Cincinnati Observatory, which is home to the oldest telescope in the world that is still used nightly by members of the general public, provides daytime tours and routinely holds public events, including festivals and guided stargazing, and a great deal more.
Live Sports Game
The following are some of the sporting teams that call Cincinnati their home:
Xavier University athletics
FC Cincinnati soccer team
The Cyclones hockey team
University of Cincinnati athletics
The Bengals football team
Attending one of these athletic events, purchasing some drinks and snacks, and taking in the environment may make a memorable and enjoyable date night idea.
Related posts