Cincinnati's Downtown – A Comprehensive Guide
Laura Williams, September 20, 2021
53
8 min

read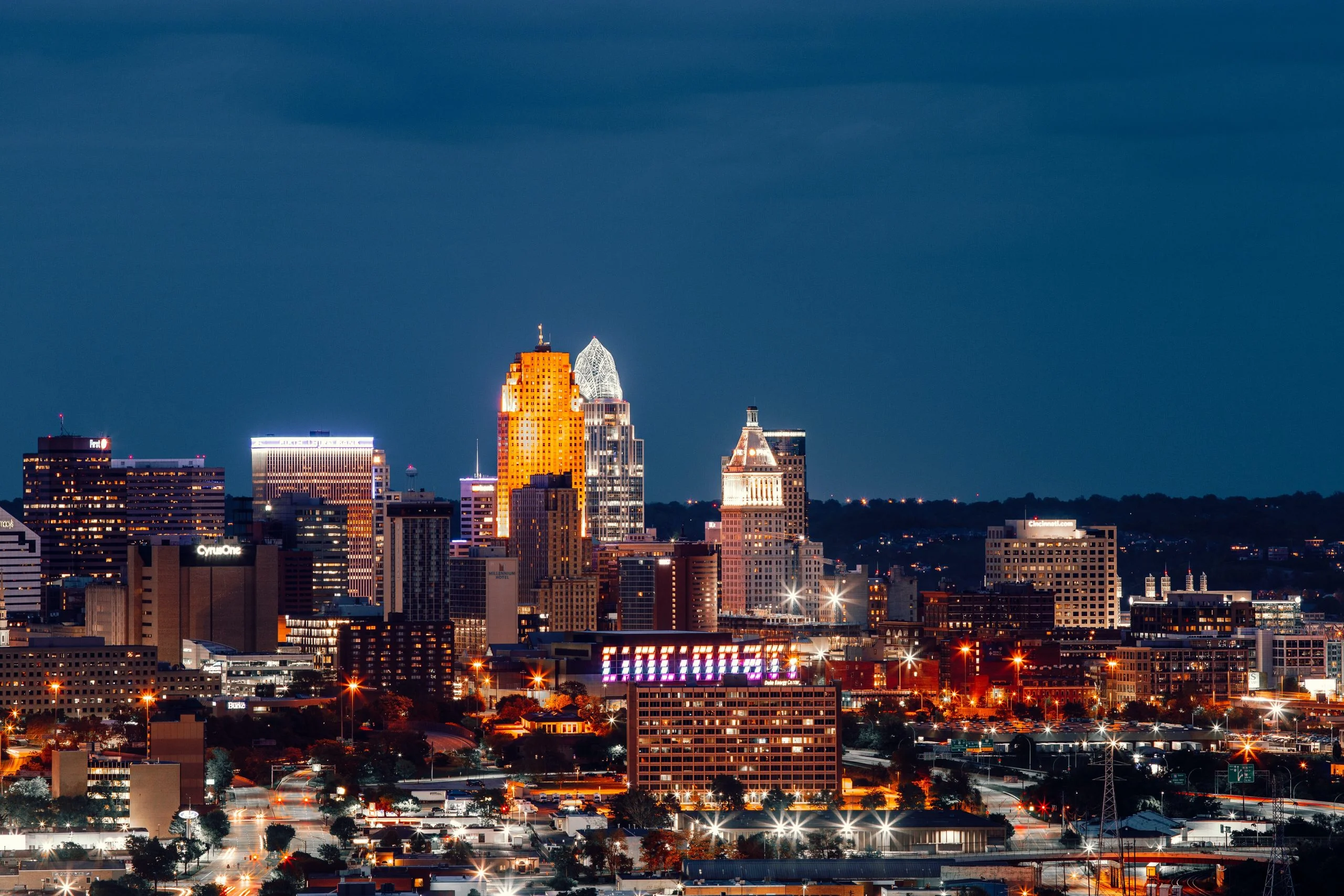 Introduction
The city's largest businesses are located in downtown Cincinnati, with multiple residential complexes, dozens of restaurants, various bars and coffee shops, and two professional sports stadiums, all of which are located along the Ohio River.
The downtown district, which is rich in culture and history, serves as the city's economic hub and the site of numerous festivals, marathons, and other public events.
Bridges connecting Downtown Cincinnati to Newport and Covington's attractive Northern Kentucky cities bridge the Ohio River, making it a vital link between Ohio and Kentucky.
On the left is downtown Cincinnati, while on the right is Northern Kentucky. Near the lower right is the Cincinnati Reds professional baseball park.
Many people will tell you that if you have a weekend to spend in the city, the three most exciting places to see are:
Over-The-Rhine is a neighborhood in Cincinnati, Ohio (indicated by blue)
Cincinnati's downtown area (displayed in purple)
The Banks (red)
In this post, we'll go over the basic structure of Downtown Cincinnati, the top things to do and see in the neighborhood, and some travel recommendations.
Downtown Cincinnati's Basic Layout
Downtown Cincinnati has a grid-style plan situated between Over-The-Rhine to the north and The Banks to the south. Fountain Square (the star in the figure below) is commonly viewed as the central point of Downtown, with Vine street splitting the city into an east and west side.
The Best Things to Do & See
The map below illustrates where our favorite things to do and see in Downtown Cincinnati are located.
Fountain Square
Related posts