Cincinnati's Downtown – A Comprehensive Guide
Laura Williams, September 20, 2021
57
10 min

read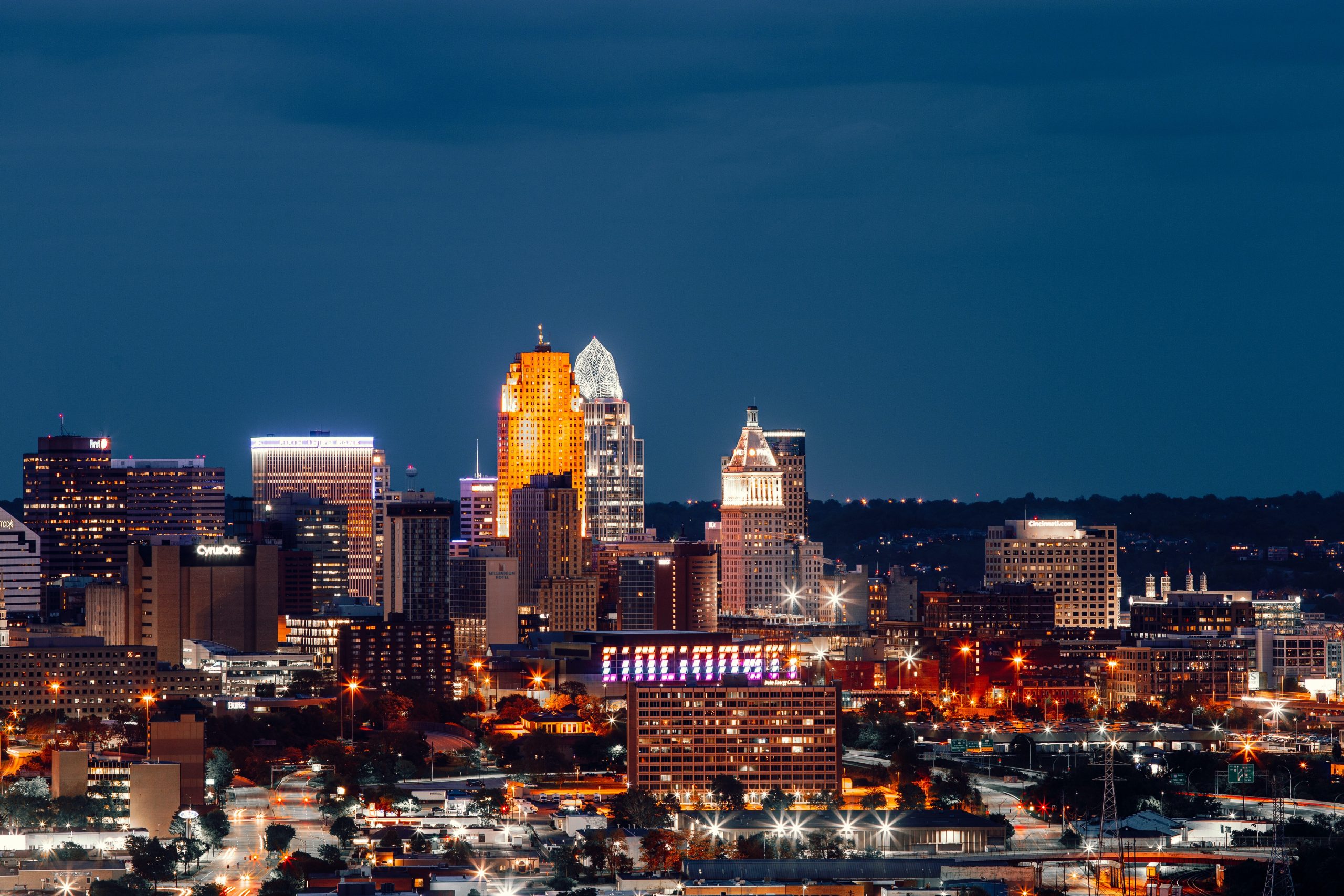 Introduction
The city's largest businesses are located in downtown Cincinnati, with multiple residential complexes, dozens of restaurants, various bars and coffee shops, and two professional sports stadiums, all of which are located along the Ohio River.
The downtown district, which is rich in culture and history, serves as the city's economic hub and the site of numerous festivals, marathons, and other public events.
Bridges connecting Downtown Cincinnati to Newport and Covington's attractive Northern Kentucky cities bridge the Ohio River, making it a vital link between Ohio and Kentucky.
On the left is downtown Cincinnati, while on the right is Northern Kentucky. Near the lower right is the Cincinnati Reds professional baseball park.
Many people will tell you that if you have a weekend to spend in the city, the three most exciting places to see are:
Over-The-Rhine is a neighborhood in Cincinnati, Ohio (indicated by blue)
Cincinnati's downtown area (displayed in purple)
The Banks (red)
In this post, we'll go over the basic structure of Downtown Cincinnati, the top things to do and see in the neighborhood, and some travel recommendations.
Downtown Cincinnati's Basic Layout
Downtown Cincinnati has a grid-style plan situated between Over-The-Rhine to the north and The Banks to the south. Fountain Square (the star in the figure below) is commonly viewed as the central point of Downtown, with Vine street splitting the city into an east and west side.
The Best Things to Do & See
The map below illustrates where our favorite things to do and see in Downtown Cincinnati are located.
Fountain Square
 

 

View this post on Instagram

 
Fountain Square, which many consider being the heart of Downtown, is an attractive spot to visit. This is a year-round public square where concerts, festivals, and other events are held. The square is transformed into an ice rink and a massive Christmas tree during the Vacations season, attracting many visitors. Food trucks can be spotted in and around the area during the summer.
Carew Tower Observation Deck
 

 

View this post on Instagram

 
Located across from Fountain Square on the 49th floor of Carew Tower, this observation deck offers spectacular views of the city. Admission is $6 for adults (12+), $3 for children (6-11), and free for children under five.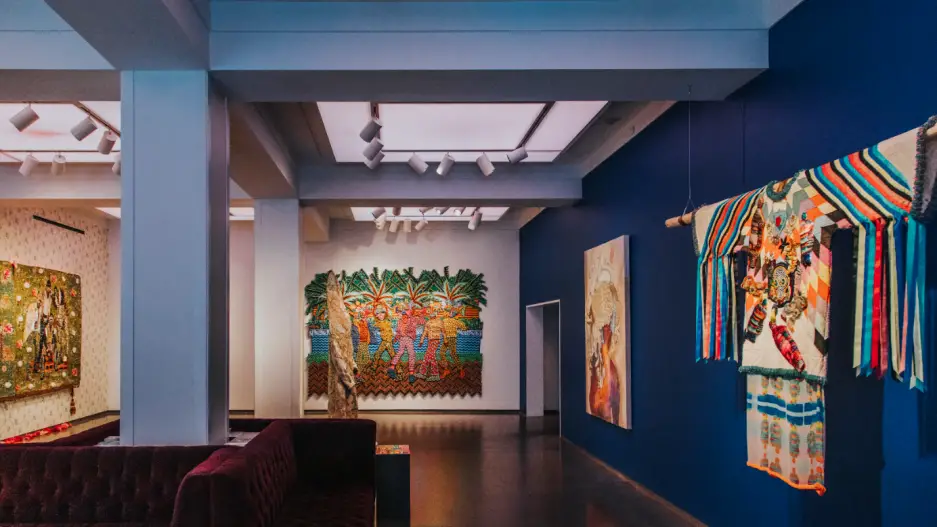 The boutique hotel 21c Museum Hotel is located in the city's heart, modern art museum, cultural, civic center, and restaurant all rolled into one. A secret elevator inside the building leads to the 21c Cocktail Terrace, which has 75 seats and provides an incredible view of the city while sipping a pop-tail, cocktail, or boozy slushie. The building's galleries on the first and second floors also feature plenty of free art to see.
Aronoff Center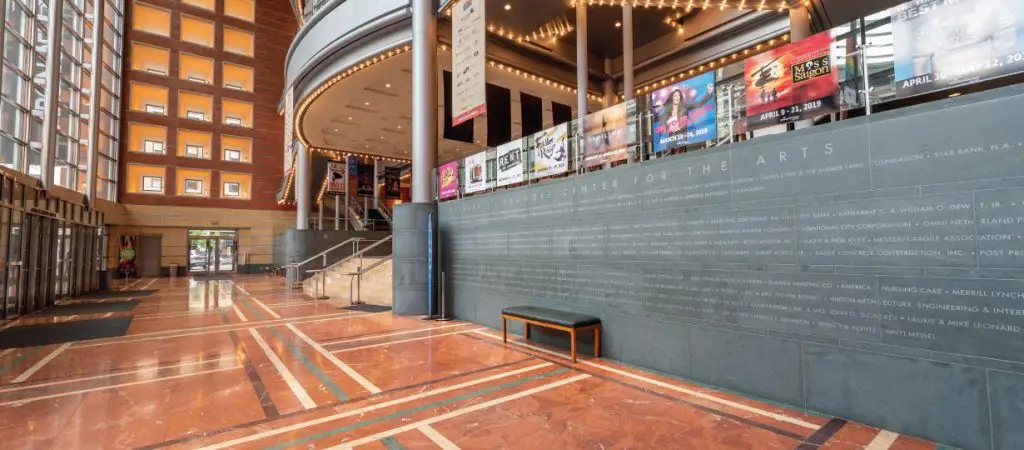 View this post on Instagram

 
Cincinnati's premier performing arts facility is the Aronoff Center for the Performing Arts. Plays, ballets, concerts, and musicals are examples of events. Log In to their website to see what events are coming up.
Taft Theatre
 

 

View this post on Instagram

 
The Taft Theatre is a 2,500-seat venue that holds Broadway musicals, concerts, stand-up comedy acts, and other events. Log In to their website to see what events are coming up.
Cheapside Cafe
 

 

View this post on Instagram

 
Cheapside Cafe is one of Queen City's most artistically beautiful coffee businesses. This is a terrific spot for a cup of coffee, a latte, or a quick bite to eat. The environment is appealing, and the staff is friendly and informed. Both inside and out, and there's plenty of seating.
Queen City Exchange
 

 

View this post on Instagram

 
Queen City Exchange is a large bar with plenty of seating that offers a craft beer menu with prices that fluctuate based on client demand, similar to how stock prices fluctuate.
Hard Rock Casino Cincinnati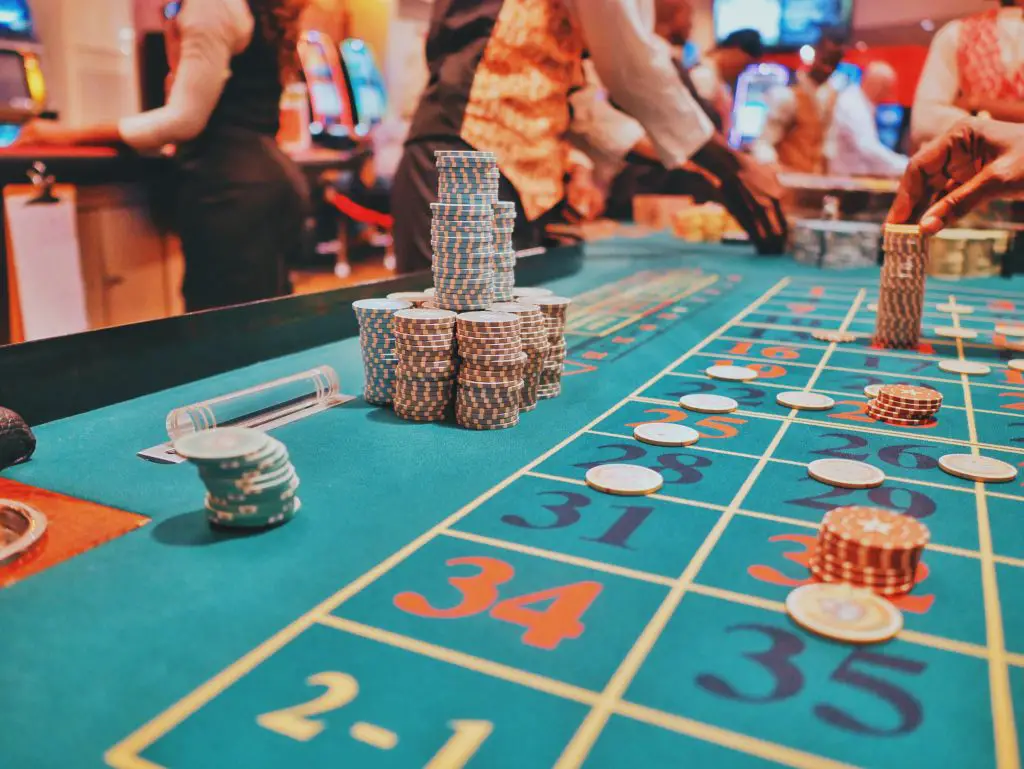 It is one of the most famous places to visit Downtown, as it is open all day, every day, 24 hours a day. Hard Rock Casino Cincinnati is the place to go if you want to play slot machines, try your hand at poker, or dine at a choice of restaurants.
Knockback Nats
 

 

View this post on Instagram

 
A bar with some of the tastiest smoked wings in the city.
Maplewood Kitchen and Bar 
 

 

View this post on Instagram

 
It is a large restaurant with wooden tables and plants that serves American food from breakfast to dinner.
The Blind Pig / O'Malley's in the Alley
 

 

View this post on Instagram

 
Just five minutes from Cincinnati Reds Stadium, The Blind Pig (connected to the bar O'Malley's in the Alley) is a self-described "modern speakeasy" with an outdoor patio serving jumbo wings, tacos, and flatbreads, as well as craft beers and cocktails. With your food and drink, you may enjoy some lovely views of Queen City and the Ohio River from the seating area.
Dixie Terminal
 

 

View this post on Instagram

 
A complex of buildings in the city's downtown business sector operated as a streetcar terminal, stock exchange, and office building when finished in 1921. Although the terminal is no longer in service, it does have some lovely architecture to admire and walk around.   
Contemporary Arts Center 
 

 

View this post on Instagram

 
It is a non-collecting museum that exhibits new sculptures, paintings, photography, drawings, architecture, performance art, and media works.
 

 

View this post on Instagram

 
A basement eating establishment with a simple brick-and-wood décor that delivers some of the city's best Italian meals.
Nada
A Mexican restaurant with indoor and outdoor seating is one of the city's most popular taco destinations. Grilled Mahi, carne asada, Baja fish, pig belly, and a range of other meats are available to add to your tacos on their menu. Along with their diverse menu, they serve a range of margaritas and beverages that pair well with the tacos.
Taqueria Mercado
Another excellent destination for tacos and margaritas is Taqueria Mercado. The barbacoa taco is our particular favorite, but if you have a chance, try the fried pork and shredded chicken as well. Apart from the excellent food, the service is prompt, courteous, and efficient. The room is extremely spacious, so finding a seat is typically not a problem even when it's busy.
 

 

View this post on Instagram

 
It is a veteran-owned brewery in a two-story urban setting that delivers a fantastic selection of craft beers.
The Mercantile Library 
 

 

View this post on Instagram

 
It is a true hidden gem in the Downtown area, located on the 11th floor of The Mercantile Library Building and one of only a few surviving membership libraries in the United States. See what the library looks like on the inside by following them on Instagram.
Arnold's Bar and Grill 
 

 

View this post on Instagram

 
It is Cincinnati's oldest continually operating bar and one that residents appreciate. It has a classic bar atmosphere with pleasant service, an extensive draught beer selection, and an excellent food menu that opens late.
Jeff Ruby's Steakhouse
Jeff Ruby's Restaurant is an expensive steakhouse with some of the greatest food and service in the city. This is an excellent choice for special events such as anniversaries or birthday parties.
The View at Shires' Garden 
An upscale restaurant with a rooftop bar that offers magnificent views of the city and a diverse assortment of craft beers, wines, and American-inspired meals.
 

 

View this post on Instagram

 
A large rooftop bar with spectacular views of the city accompanied by craft beers, drinks, and scrumptious homemade tapas are all available.
Getting Around in the City
There are several options for getting about the Downtown area:
Car
The most prominent mode of transportation in the city is by car. There is street parking almost everywhere in the town and a few parking facilities strewn about the Downtown area.
Walk
Cincinnati's downtown area is very walkable. You can easily walk from the Banks to Over-The-Rhine and anywhere in between.
Electric Scooters
There are several different scooter brands around the city like Bird and Lime that you can navigate through the city if you have their corresponding apps.
Cincy Red Bike
Cincy Red Bike is Cincinnati's bike-sharing program. Check out their website for details and a map with over 50 bike rental locations throughout Downtown, Over-the-Rhine, Clifton, and in Kentucky in Covington, Bellevue, and Newport. Check out www.oki.org to see the bike routes.
Metro Bus
Metro is Cincinnati's fixed-route bus service. Check out go-metro.com to view routes and fares.
Streetcar System
 

 

View this post on Instagram

 
The Cincinnati Bell Connector, the city's streetcar system, runs through the Central Business District, connecting The Banks to Over-the-Rhine. Along the 3.6-mile journey, there are a total of 18 stops. Here's where you can find the route and station stops.
Related posts