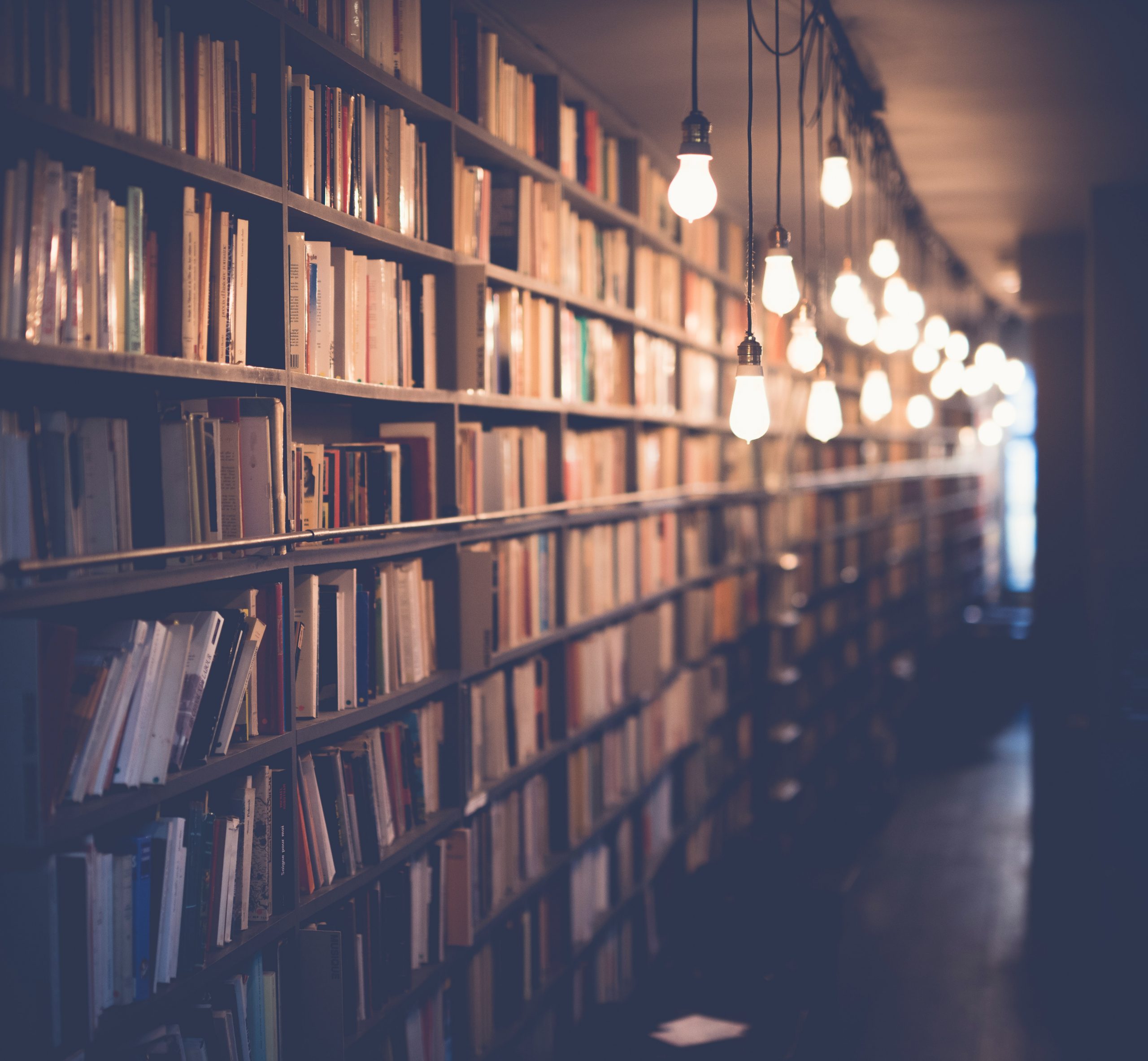 Map
The Mercantile Library, located on the 11th floor of the Mercantile Library Building in Downtown Cincinnati, is one of the Queen City's best-kept secrets. It's so hidden that most residents who have lived in the city for years have never even heard of it.
The Mercantile Library is rich with culture and virtually beckons you to come in, sit down, and wrap up with a good book with an astounding book collection of over 80,000 volumes, a nearly 200-year history, and a wonderfully furnished lobby complete with huge windows and ivory busts.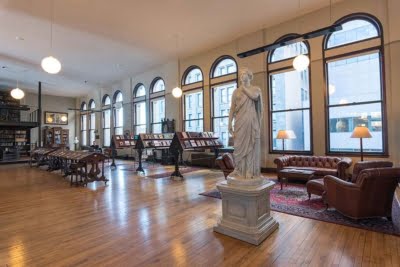 This library is the ideal place to explore your inner bookworm, whether you're seeking a unique site to explore, a place to enjoy some peace and quiet, or a welcoming environment in which to do so.
In this post, we will give you a quick tour of the library, as well as a guide to its current programming, membership options, and calendar of events.
The Mercantile Library's Brief History
Cincinnati was establishing itself as a major commercial center in the early 1800s. It functioned as a natural halfway for freights moving west due to its advantageous placement along the Ohio River. As a growing metropolis, a group of 45 young merchants believed that establishing a meeting space where people could interact, exchange knowledge, and share intellectual resources would be extremely beneficial.
Inspired by the success of subscription libraries throughout the east coast, such as Ben Franklin's Library Company of Philadelphia, a young group of entrepreneurs decided to open its membership library in 1835 on the second storey of a firehouse with just $1,800 700 books.
The atmosphere of the early founders was conveyed in an early president's report:
"We are youthful men. We've formed a group for the sake of self-improvement. Our educational opportunities have been limited for the most part, but we think we live in an enlightened age—in a land of liberty—where the sun of knowledge shines brightly. The entire world is waking up and shaking off the slumber of the eons. Will we be slackers? No, but let us seize every opportunity for self-improvement that comes our way; let us read, think, and act in the present moment…"
The library's popularity grew in the early years, but a terrible fire destroyed it in 1845. Thankfully, library members were able to raise $10,000 to reconstruct the library on the 11th floor of its current location, 414 Walnut Street.
The library grew as time went on. Thousands of additional books were added to the collection, as were other works of art, and speakers and authors such as Herman Melville, Ralph Waldo Emerson, and Harriet Beecher Stowe were entertained.
The Mercantile Library swiftly established itself as the region's literary, cultural, and intellectual hub.
After over 200 years, the library continues to be a place where information may be shared through writers and lecturers, where arguments can spark discussion, and where students, authors, readers, and creatives are all welcome to use the library to interact, work and learn.
A Tour of the Library
The library is accessible by the express elevator on the first floor of The Mercantile Library Building, which takes you directly to the 11th floor.
Although you must pay to become a member, visiting the library is entirely free.
Silence, a marble statue of a woman raising her index finger to her lips, greets you as you enter. It was purchased in 1856 as a replica of a statue seen in Paris by a library member.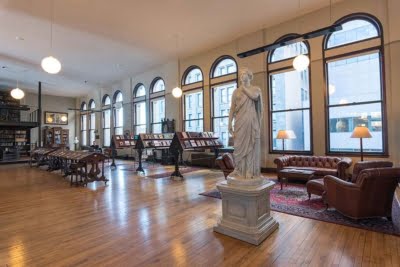 The library features an open floor plan with a variety of chairs, tables, and stools that entice you to relax and remain for a while.
The library's walls are lined with bookshelves, and the wide glass windows on all sides allow lots of natural light.
As you travel through the library, take note of the artwork on the walls and the ivory busts strewn about the halls, all of which contribute to the library's rich past.
The 12th-floor lecture room is accessible through a spiral staircase in the library's corner, lined with prior library presidents, and hosts various events throughout the year.
Current Events, Membership, and Programs
You must join the library to get borrowing rights and savings on library programs. Individual subscriptions cost $55 per year, while household memberships cost $90 per year. You can learn more about the various membership choices here.
The library conducts a range of guest lectures, discussion groups, literary evenings, book clubs, seminars, and other events throughout the year. A complete list of their programs can be found here.
Check out The Mercantile Library's web calendar for a schedule of upcoming events.
Visit the library's Visitor Information Page for information on parking, library hours, and contact information.
Related posts