Cincinnati's Northside Neighborhood
Laura Williams, August 30, 2021
25
12 min

read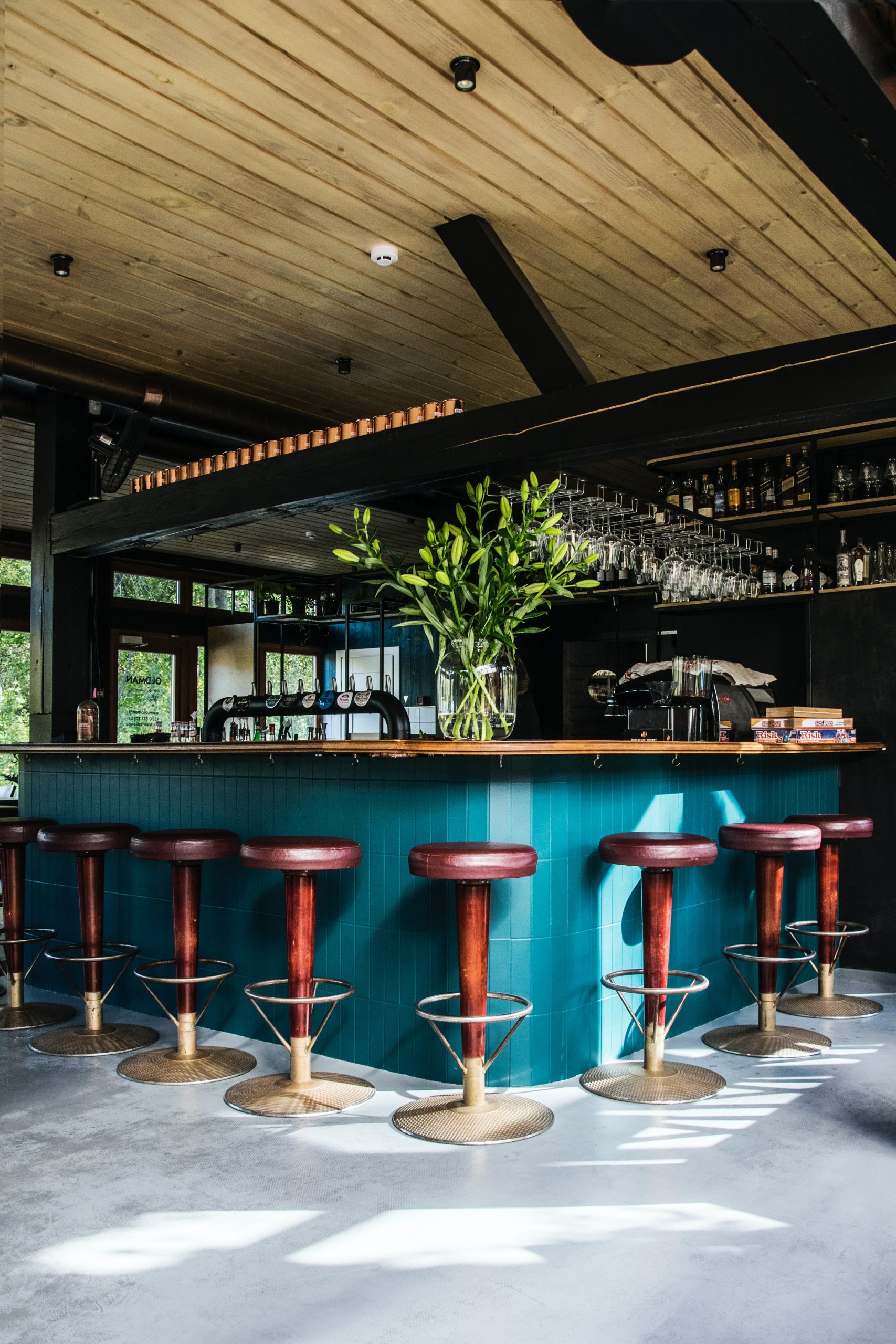 Northside is a neighborhood located 15 minutes north of downtown Cincinnati. Northside is home to various exciting businesses, coffeehouses, restaurants, pubs, and breweries and is known for being hip, alternative, and progressive.
Not only does Northside have a lot to offer, but it's also one of Cincinnati's more walkable neighborhoods. This ensures that you will be within walking distance of some fascinating things no matter where you are in the area.
Map
Along with various activities in the neighborhood, Mt. Airy Forest, Buttercup Valley Preserve, and Parkers Woods Nature Preserve are all just a five-minute drive away, which is excellent news for people who enjoy hiking, jogging, or spending time in nature.
Northside is often significantly cheaper than comparable neighborhoods throughout the city, despite being home to several outstanding restaurants, pubs, and breweries, being reasonably close to Downtown, and near plenty of green spaces.
It is both a fantastic place to live and a delightful place to visit for all of these reasons.
In this post, we'll give you a tour of Northside, including a bit of history of how it came to be the neighborhood it is now, a list of the best bars and breweries in the region, and recommendations for restaurants and businesses to visit.
Northside's Brief History
Beginnings
Northside originated as a small village in Indian territory until the 1820s when the Miami and Erie Canal was built, and the settlement grew in size. Cumminsville was named after one of the area's early residents, David Cummins. The population continued to grow after the completion of the Cincinnati, Hamilton, and Dayton railroad.
Throughout the 1800s, Cumminsville saw an inflow of German immigrants seeking a better life away from the instability of Europe. This resulted in even more population growth.
The city of Cincinnati absorbed Cumminsville in 1873.
Throughout the 1920s, the neighborhood continued to grow and develop, with shops, merchants, and manufacturing sites springing up all over the place. Cumminsville quickly became recognized as a place where Cincinnati residents could get away from the city.
Industrial Boom
However, following WWII, the vehicle industry boomed, along with the expansion of the highway system. People began to relocate to more rural areas as they no longer need proximity to their workplaces. As home prices fell, so did property values and business in the area. By the 1960s, much of the previously existing industry had vanished.
The neighborhood was renamed Northside and South Cumminsville after the I-74 expressway was built, dividing it into two halves. As one might expect, the area is presently known as "Northside" is located north of I-74.
When the 1980s arrived, Northside began to see an increase in population and commercial expansion. Attracted by low house prices, first-time home purchasers attracted to the neighborhood. New stores, restaurants, and bars began to open as the city invested in improvement initiatives.
The Present
Today, Northside has a bustling commercial community and a developing housing market. And, just as it was once a haven for those wishing to get away from the city, it is still popular today as a place to live close to downtown but far enough away to feel like its own distinct neighborhood.
Today, the area is renowned as Cincinnati's principal LGBTQ-friendly neighborhood, with a significant LQBTQ allied representation in the neighborhood's annual 4th of July neighborhood parade and other community events.
Restaurants, Breweries, and Bars
A diverse range of restaurants, bars, and breweries can be found in Northside. Here are some of our personal favorites:
Restaurants
Littlefield:
 

 

View this post on Instagram

 
A fantastic bar and kitchen recognized for its bourbon, whiskey, and cocktails, as well as its modest, elegant menu of delectable bites.
Northside Yacht Club
 

 

View this post on Instagram

 
It is a pub and restaurant that serves some of the neighborhood's best-smoked wings. This is a terrific place to grab a drink and a bite to eat because of their craft beers, craft cocktails, outdoor terrace, and pleasant service.
Darou Salam
 

 

View this post on Instagram

 
It is a Senegalese restaurant in the Queen City that serves some of the best authentic West African cuisine available.
Tickle Pickle
 

 

View this post on Instagram

 
It is a self-described "Music-themed family gourmet burger and shakes restaurant" that serves some of Northside's most excellent burgers. Each of their burgers is named after a different rock band, making it one of the most distinctive burger menus you'll find. The Rob Zomwich and the Breadzepplin are two of our particular favorites.
Django Western Taco
It is a Mexican-themed restaurant with a laid-back environment that serves a range of tacos and other Latin-inspired cuisines. Find more details in our Ultimate Taco Article.
Bridges
It is a welcoming, colorful Nepalese restaurant. Their menu features a wide range of tasty appetizers, main courses, and desserts.
The Kitchen Factory
 

 

View this post on Instagram

 
The Kitchen Factory is a lovely and colorful eatery noted for its pizza, macaroni and cheese, meatball subs, and other American dishes. There are various vegan options on their menu as well.
Melt Revival
 

 

View this post on Instagram

 
It is a trendy cafe and restaurant specializing in healthy sandwiches, wraps, chili macs, salads, soups, and other main courses.
The Comet
 

 

View this post on Instagram

 
It is a pub and restaurant noted for burritos, quesadillas, nachos, a wide variety of drinks, and live music.
Bars
Tillie's Lounge:
 

 

View this post on Instagram

 
A complete bar and a range of dazzling cocktails are available at Tillie's Lounge. A state-of-the-art TV system and a music parlor with a baby grand piano under a huge chandelier are included in the lounge. Tillie's lounge is one of the most distinctive spots in Northside to get a drink and spend the evening, with a rear patio surrounded by flowers and a wonderfully furnished interior.
Chameleon
 

 

View this post on Instagram

 
It is a bar with a pool table, a terrace, and a rotating selection of craft beers. They're known for karaoke, DJ dance parties, and stand-up comedy evenings.
Northside Bar
 

 

View this post on Instagram

 
Northside Bar is a welcoming neighborhood tavern with a rotating selection of local beers on tap and Live music on most weekends.
Higher Gravity
 

 

View this post on Instagram

 
Higher Gravity is a craft beer and wine bar, and bottle shop specialized in local brews. They almost always have something for everyone, with over 500 rotating beers, wines, and liquor.
Breweries
Urban Artifact
 

 

View this post on Instagram

 
It is one of Cincinnati's most distinctive breweries. The lower level of the ancient St. Patrick's church building has a taproom and a music club, while the upper level can be rented for private events. In the courtyard, there's even a beer garden. They specialize in sour and tart beers, and cans and bottles are available for takeout.
Humble Monk
It is a locally owned and operated brewery specializing in high-quality craft beer with a Belgian flair.
Coffee Shops, Stores, and other Establishments
Sidewinder
 

 

View this post on Instagram

 
It is a locally owned and operated coffee business in the center of Northside. Sidewinder has something for everyone on its excellent menu of teas, coffees, espressos, and smoothies. Indoor and outdoor chairs are available, and a resident rabbit named Violet can be petted in the courtyard. Check out our full Sidewinder Coffee review here.
Collective Espresso
 

 

View this post on Instagram

 
It is a coffee business located down a back alley that is easy to overlook if you are unfamiliar with the neighborhood. Despite its tiny size, Collective Espresso is known for serving some of Cincinnati's best coffee, and its patio is a great location to relax and unwind during the warmer months.
Arcade Legacy
 

 

View this post on Instagram

 
An arcade bar containing pinball machines, console video games, and retro-style games, as well as a bar with some of the town's cheapest drinks.
Shake It Records
 

 

View this post on Instagram

 
It is a record store in the center of Northside that stocks a huge variety of vinyl records, CDs, DVDs, books, and periodicals.
Casablanca Vintage
 

 

View this post on Instagram

 
It is a vintage apparel store with many vintage shirts, shoes, dresses, and other items. Please take a look at their Instagram feed to see what they have to offer.
Green Areas
The fact that Northside is home to public green spaces within the city and being just a short drive away from some of Cincinnati's best public parks and nature preserves is part of what makes it so great.
Two parks may be found right in the middle of Northside:
Jacob Hoffner Park
 

 

View this post on Instagram

 
It is a two-acre park near Blue Rock and Hamilton Avenue in the heart of the neighborhood. A pavilion, a playground, various benches, trees, and vast lawn spaces where community festivals are held are all located in the park.
Jergens Park
 

 

View this post on Instagram

 
It is a modest, fenced-in park that is just shy of one acre in size. A shelter, a walking track, and a small playground with swings are all included within the park.
Northside is also close to numerous green spots, all of which are within a five-minute drive:
Parker Woods & Buttercup Valley Preserve
 

 

View this post on Instagram

 
A combined 89-acre preserve with several hiking routes.
Mt. Airy Forest
It is a huge park with 1,459 acres of land and thousands of km of hiking trails. The park also features one of Cincinnati's greatest disc golf courses, an enclosed dog park, and many shelter areas ideal for picnics and family parties.
Spring Grove Cemetery & Arboretum
The United States' second biggest cemetery is also a National Historic Landmark. The area, which spans 733 acres, is home to a variety of lakes, trees, flowers, and natural animals. If you're searching for some peace & quiet, this is the place to go.
Northside is worth visiting!
Northside has a lot to offer, from its proximity to public parks and nature preserves to its list of distinctive bars, breweries, and eateries to its accessible location near highways and quick access to Downtown. It is a wonderfully unique and fun neighborhood to check out in the Québec City area, whether you're interested in moving there or only visiting.
Related posts