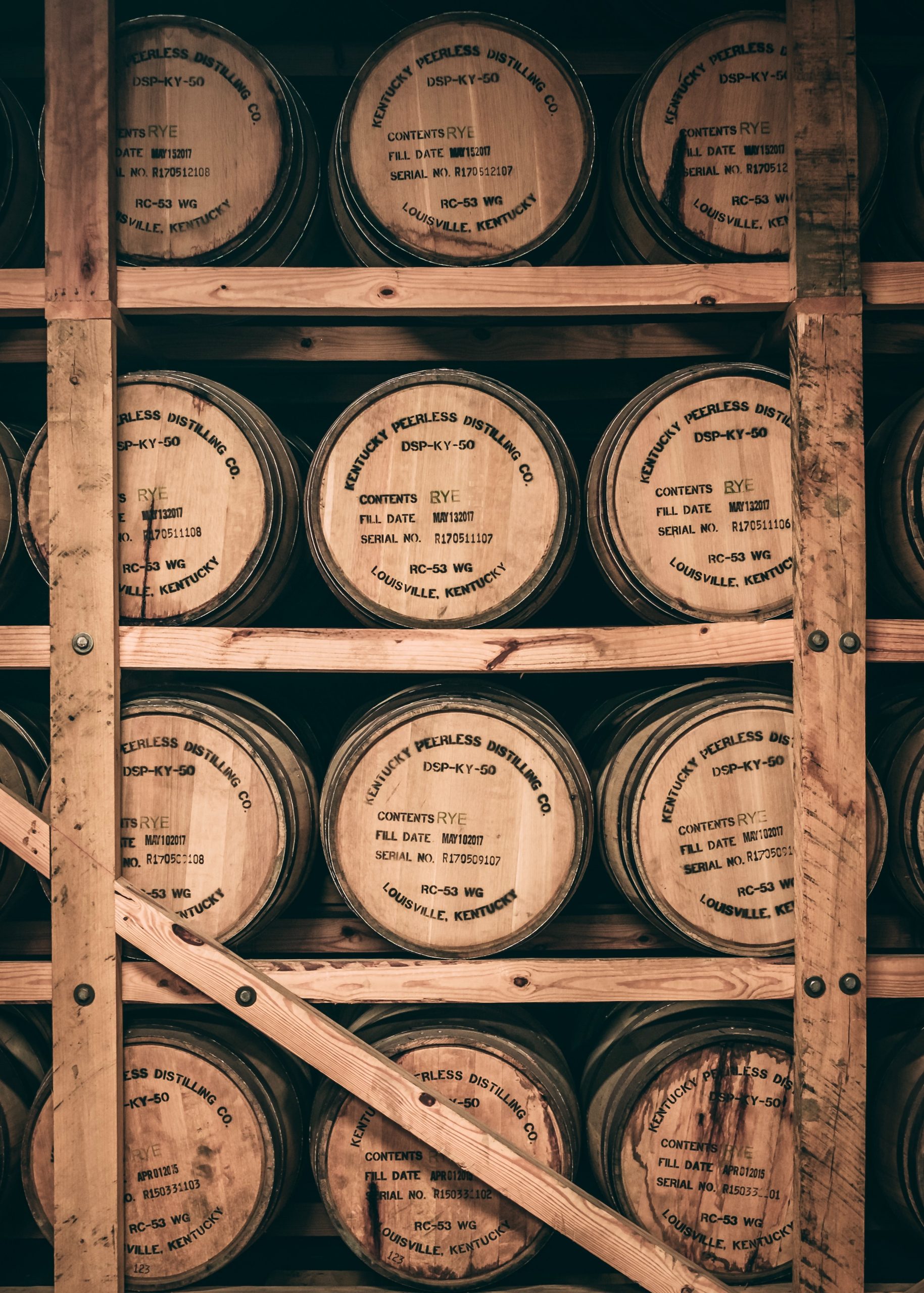 While Cincinnati is more renowned for its craft beer, the city also has a thriving distillery culture that is genuine and spectacular. Have fun trying out different spirits at local Cincinnati and Northern Kentucky distilleries. You may choose from more than a century-old recipe or make your bourbon from scratch.
We are all familiar with the history of brewing in Cincinnati, but few people realize that distilleries were almost as prevalent in the city throughout certain periods of the 19th century as breweries were. In Cincinnati, distilleries almost completely vanished during Prohibition; however, we are lucky since they returned to the city.
Discover your new go-to distillery by visiting one of the following establishments in the Cincinnati region.
The owners of local companies are putting forth a lot of effort to make their establishments a secure environment where employees and customers may feel comfortable. Please use the websites supplied to obtain the most recent information on their safety measures, hours of operation, and other crucial facts.
Map
Northside Distilling Co.
Postal Address: 922 Race Street, Cincinnati, Ohio 45202
Famous for: Moonshine "Northside Shine," Vodka Bourbon, Corn Whiskey, American Agave, Gin, and Rum
In the Northside suburb of Cincinnati, two people who were already close friends established the Northside Distilling Company. They had outgrown the Northside space by the time they moved manufacturing to the Race Street building in downtown Cincinnati in 2017.
"From Grain to Glass" is how they describe the process of producing their goods. This indicates that the entirety of their procedure, from start to finish, is carried out by hand at their location. This is not an easy accomplishment, considering the variety of spirits in your inventory.
At the Downtown Distillery & Bar, located on Race Street, you may sample some of their one-of-a-kind alcoholic beverages for yourself. You may also arrange for a tour, event, or private party; please visit their website for further information.
Woodstone Creek
Postal Address: 4712 Vine Street, Cincinnati, Ohio 45217
Website: http://www.woodstonecreek.com/
Famous for: Brandy, Five Grain Bourbon, Honey Liqueur, Rum, Gin, Single Malt Whisky, Bierschnaaps, Honeywine (Mead), Vodka, and Wine
Small quantities are produced, and Woodstone Distillery's painstakingly constructed method does not use computerized machinery. This method adheres primarily to the way things were done in the era before the Industrial Revolution.
The Cincinnati Vodka was chosen as the winner of a blind taste test conducted by CityBeat Magazine. It competed against ten other nationally recognized brands and came out on top. This was just one of the many accolades that several of their spirits have received from prominent local and national publications.
Robert James Distillery
Postal Address: (Distillery) 2810 Highland Avenue, Cincinnati, Ohio 45212
(RJ Cinema) 4450 Eastgate South Drive, Suite 100, Cincinnati, Ohio 45245
Website: https://robertjamesdistillery.com/
Famous for: Straight Bourbon Whiskey, Straight Rye Whiskey, Bourvin (Bourbon Whiskey Finished in Wine Barrels), and Dark Rum
Craft distillery Robert James may be found in Norwood, Massachusetts. The distillery is available for private parties, tastings, and group tours; but if you want a genuinely memorable tasting experience and a FANTASTIC plan for a date night, you should go to the RJ Cinema Distillery and Taproom (separate from the Norwood facility).
You may sample spirits made by Robert James or local craft brews as you watch a movie at the theater. After placing your order for a meal or beverage at the front desk, you may either relax in the taproom or watch a movie in their cinema. There CAN be children here (though not served drinks containing alcohol). The RJ Cinema is more than just a movie theater; it hosts trivia night and will soon begin offering distillation courses.
New Riff Distilling
Postal Address: 24 Distillery Way, Newport, Kentucky 41073
Website: https://newriffdistilling.com/
Famous for: Kentucky Straight Bourbon Whiskey, Single Barrel Bourbon Whiskey, Kentucky Straight Rye Whiskey, Kentucky Wild Gin, Single Barrel Rye Whiskey, Kentucky Wild Gin Bourbon Barreled
Northern Kentucky is the home of the independent and family-run distillery that goes by the name New Riff. New Riff, which prides itself on being a "new riff on an old tradition," pays homage to the extensive heritage of whiskey and bourbon production in Kentucky and the Greater Cincinnati area, even as it forges ahead with fresh and original concepts.
At New Riff Distillery, they teach you all there is to know about whiskey and gin, from tours and tastings to lectures. You may enroll for a cocktail lesson or a guided whiskey tasting at the Aquifer Tasting Bar. You can also sample award-winning cocktails and the company's spirits. Sign up for one (or maybe even all three!) of New Riff's distillery tours to better understand the company's history and production methods.
Brain Brew Custom Whiskey
Postal Address: 3849 Edwards Road, Newtown, Ohio 45244
Website: https://brainbrewwhiskey.com/
Famous for: Bourbon Blending Home Experience & Teach Me My Cocktail Experience, Paddle Wheel Luxury Bourbon, Old Dexter Easy Drinking Whiskey, Tall Stacks BBQ Smoked Bourbon, Deckhand Big & Bold Rye Whiskey
When it comes to whiskey, Brain Brew only cares about YOUR preferences.
The type of barrel that whiskey is aged in contributes significantly to the finished product's flavor. Combining whiskey aged in various barrels opens the door to an even wider range of taste profiles. The whiskey is aged at Brain Brew, which is the initial phase in the process. After that, you will have the opportunity to combine them to make your personalized bourbon.
Brain Brew has shifted its focus recently to provide customers with an at-home experience. You can participate in the Teach Me My Cocktail Experience or the Bourbon Blending Home Experience. Each kit contains alcohol, the necessary mixing supplies, and video instructions and is meant to serve a group of four individuals. The Whiskey Blending Home Experience package even allows you to use the formula you develop to order an entire bottle of bourbon blended according to your specifications. You may place your preorder online and pick up your kit at their location.
(A note from Brain Brew states, "According to Ohio law, all goods must be picked up at our distillery at the Eureka! Ranch, located at 3849 Edwards Rd., Newtown, Ohio 45244.")
Second Sight Spirits
Postal Address: 301 Elm Street, Ludlow, Kentucky 41016
Famous for: Oak Eye Kentucky Bourbon Whiskey, Spiced Rum, Unbarreled Rum, Smoked Cherry RumDark Rum, Bourbon Barreled Rum, and Queen Mab
Two individuals who met in Las Vegas while working on productions for Cirque du Soleil, LOVE, and Viva Elvis went on to launch the company that would later bear their names, Second Sight. Today, they bring the same inventive experiences from the past to their distillery in Northern Kentucky, but this time it is in their whiskey and rum.
The Fairy Queen and the Poet Prince, Queen Mab, and the all-seeing (Oak Eye) all served as sources of inspiration for the spirits produced at this one-of-a-kind distillery. By signing up for one of Second Sight's distillery tours, which are offered on Fridays and Saturdays, you will get the opportunity to learn more about the company's "stories of the circus, Las Vegas, and Craigslist purchases."
Boone County Distilling Co.
Postal Address: 10601 Toebben Drive, Boone County, Kentucky 41051
Famous for: Small Batch Bourbon, Single Barrel Bourbon, Bourbon Cream, Eighteen33, Dubby Rum, Tanner's Curse, Ruckers & Gaines Gin.
The Petersburg Distillery was the original name given to the Boone County Distillery Company when it was established in 1833. By 1860, they had already produced more than one million gallons of whiskey. By the year 1880, they had become the largest distiller in the state of Kentucky. Due to unforeseen circumstances, they were forced to close its doors in 1910.
After an absence of more than a century, the county of Boone in Kentucky is once again home to bourbon bottling in 2015. Because of this, the spirits produced by Boone County Distilling Co. are referred to as "Made By Ghosts®"!
There are two tours offered to anyone interested in learning more about the process and history of the distillery: the lengthier Grain to Grass Experience, which lasts for 45 minutes, and the Mini Tour (15 minutes). Although it is possible to walk in without making a reservation for tours and tastings, they strongly advise booking your spaces in advance through their website.
Old Pogue
Postal Address: 705 Germantown Road, Maysville, Kentucky 41056
Website: https://www.oldpogue.com/
Famous for:  Old Maysville Club Kentucky Straight Rye Malt Whisky and Old Pogue's Master Select Kentucky Straight Bourbon Whisky.
Old Pogue's Master Select Kentucky Straight Bourbon Whisky and Old Maysville Club Kentucky Straight Bourbon are two of the company's most well-known products. Whisky made from rye and malted barley only
Old Pogue was established in 1876 in what is now known as Bourbon County, Kentucky. The company made it through Prohibition and continues to be run by fifth- and sixth-generation Pogues today. Online booking is available for tours, including visits to distilleries, tasting bourbon and rye, and sightseeing at the Pogue family home.
Visit the Bourbon History Galleries at the Old Pogue Experience while you are in Maysville to find out everything there is to know about the Whiskey Tax Act Rebellion, Prohibition, and Maysville's long and illustrious history with bourbon. Visit the Still Gift Shop on your way out of the distillery to pick up some souvenirs with a bourbon theme to take with you.
Karrikin Spirits Company
Postal Address: 3717 Jonlen Drive, Cincinnati, Ohio 45227
Website: https://karrikinspirits.com/
Famous For:  Bourbon Barrel Aged Ora Gin, Blaze Blue Agave Spirit, and MUCH more!
The Karrikin Spirits Company is a craft distillery that offers a variety of alcoholic and non-alcoholic beverages and craft beer.
In the spring of 2017, seven founding members with experience in brewing and distilling, woodworking, architecture, and other fields joined together to acquire a building that had previously been inhabited by Swallen's (and later, DnD Metal), intending to embark on a voyage of taste and fire.
Karrikin Spirits Company was established as a full-service distillery producing artisan spirits, sparkling spirits, non-alcoholic sodas, and beer. They do all of their production from grain to glass.
Are you hungry too? Do not miss out on an upgraded dining experience at The Hearth, where their wood-fired scratch kitchen serves dishes made with ingredients that have been carefully acquired from the surrounding area as soon as they are available.
Related posts