Climbing rocks is one of the most effective methods to burn calories while having fun. It's also something you can do with friends and family, making it the ideal way to socialize while also getting some exercise.
Fortunately, Cincinnati has various locations where you may enjoy both indoor and outdoor rock climbing, depending on your inclination.
We have compiled a list of the greatest rock-climbing spots in the Cincinnati region in this post.
Places on the Map
The following map depicts all of the locations mentioned in this article.
Indoor Rock Climbing
Here are some of the greatest indoor rock climbing spots in the Cincinnati area.
RockQuest Climbing Center
RockQuest in Sharonville is one of Cincinnati's most highly rated indoor rock climbing gyms. This gym, which is open every day of the week, has 15,000 square feet of climbing surfaces for novices and specialists alike. There's also a massive boulder in the middle of the gym, ideal for climbing without a rope.
RockQuest also provides specialty seminars and private lessons, so if you're new to rock climbing, you may learn the fundamentals from the pros. Please visit their website for information on rates and hours.
Address: 3475 E Kemper Rd, Cincinnati, OH 45241
Website Address: RockQuest
Climb Time of Blue Ash
Climb Time of Blue Ash is another prominent indoor rock climbing location. As its name suggests, this gym is in the Blue Ash neighborhood of northern Cincinnati and offers a range of vertical and angled climbing walls. This gym includes something for beginners, intermediate climbers, and specialists alike, with 7,000 square feet of area. They also provide private lessons and classes for anyone interested in increasing their rock climbing skills and expertise.
Check out Anthony Sciutto's evaluation of this gym for a more in-depth look.
Address: 10898 Kenwood Rd, Blue Ash, OH 45242
Website Address: Climb Time of Blue Ash
Climb Time Oakley
Climb Time Oakley, a gym in the middle of the trendy Oakley district on the east side of town, is another great place to do indoor rock climbing. Lead climbing, top-roping, speed climbing, and bouldering are available at the 45-foot facility. This location welcomes beginners, intermediate climbers, and experienced climbers alike. They also provide lessons and classes, similar to Climb Time of Blue Ash.
Address: 4460 Orkney Ave, Cincinnati, OH 45209
Website Address: Climb Time Oakley
Mosaic Climbing
Mosaic Climbing in Loveland is another wonderful spot for indoor rock climbing in Cincinnati. They have a variety of walls ranging in height from 5 to 55 feet tall for anyone interested in climbing or bouldering, as well as climbers of all levels of experience. The incredible number of fitness programs on offer, including strength and conditioning for climbers, rocket yoga, and high-intensity interval training, is what sets this gym distinct.
Address: 9501 Union Cemetery Rd, Loveland, OH 45140
Website Address: Mosaic Climbing
Climb Cincy
Climb Cincy is an indoor rock climbing gym in Cincinnati's Northside district that welcomes all ages and abilities climbers.
Address: 1708 Blue Rock St, Cincinnati, OH 45223
Website Address: Climb Cincy
University of Cincinnati Climbing Facility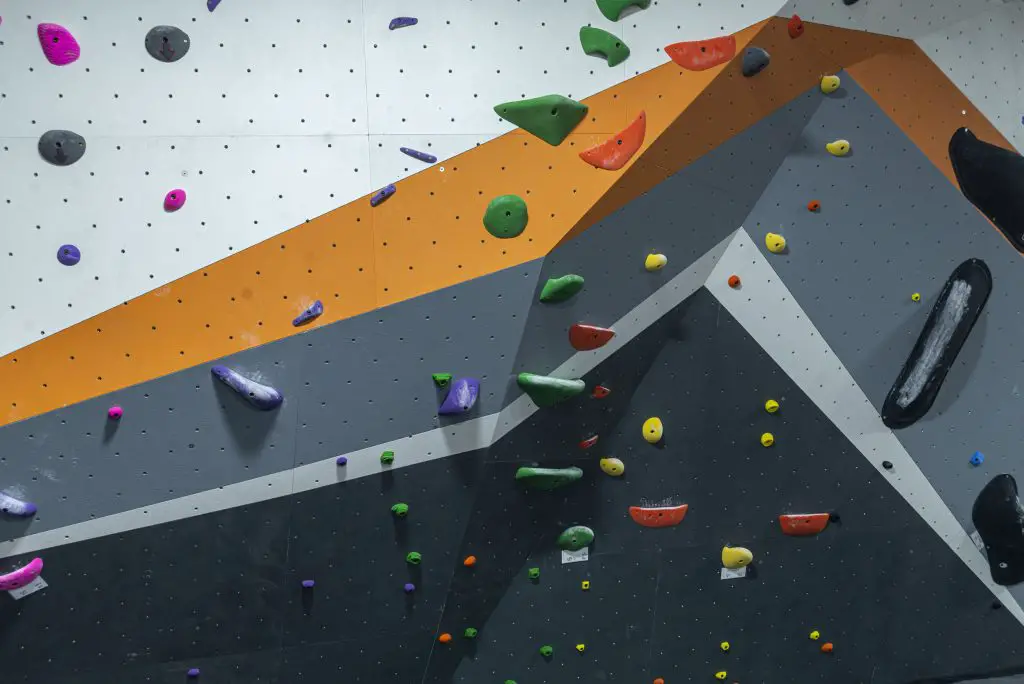 The University of Cincinnati Climbing Facility, located in the campus rec facility, is one of the city's smaller indoor climbing facilities. The facility has around 2,000 square feet of climbing space, including two 28-foot and four 40-foot top-rope climbing stations that can accommodate many individuals at once. Private groups can also be held at the facilities.
Address: 2820 Bearcat Way, Cincinnati, OH 45221
Website Address: UC Climbing Facility
Outdoor Rock Climbing
Here are some of the top outdoor rock climbing spots in the Cincinnati area or within a 2-hour drive.
Eden Park
Eden Park is the best area to go rock climbing outside without leaving Cincinnati. The park, located in the Mt. Adams neighborhood, has a wall that used to be part of an ancient reservoir and has become a favorite rock climbing spot for residents. In many areas, the wall is jagged and rough, which lends itself to rock climbing because it has many built-in sites for placing your hands and feet as you mount the wall.
John Bryant State Park
John Bryan State Park, about 1.5 hours north of Cincinnati, is another great area to climb outdoors. This state park features a diverse range of walls strewn around the park that are ideal for bouldering and climbing. Mountain Project has compiled a list of the park's six top climbing spots in this post.
Hocking Hills

Hocking Hills, about 2 miles east of Cincinnati, is another famous spot for outdoor rock climbing. This area contains some of Ohio's largest woodlands, which means plenty of superb climbing and bouldering opportunities. Specifically for rock climbing and rappelling, over 100 acres of forest have been set aside. The Hocking Hills webpage has more information about this designated region.
Red River Gorge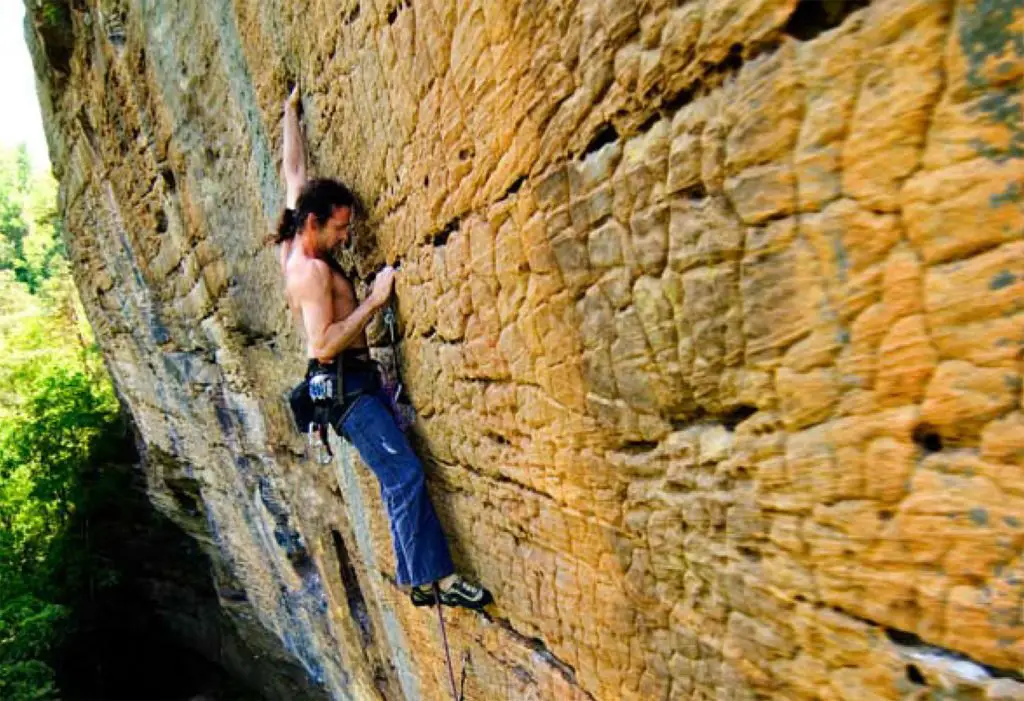 About two hours south of Cincinnati in Kentucky, Red River Gorge is another popular climbing and bouldering destination. Because of the Gorge's immense size and scope, there are many incredible climbing opportunities. See this Mountain Project site for a list of the top spots to go climbing in the area.
Bonus
After you have finished climbing, stop by Miguel's Pizza, a popular pizza joint in the middle of the Red River Gorge that serves comfort food to climbers and hikers after a long day in the outdoors.