Discovering good new Music is one of the nicest feelings in the world. While finding new Music on large internet platforms like YouTube, Spotify, and others is exciting, there's nothing quite like personally discovering some hidden gems.
I'm referring to browsing record stores for vinyl records.
Walking into a store, browsing through records, and discovering something completely new to take home is a thrilling experience. And statistics reveal that vinyl is rapidly regaining popularity. Look at the chart below, which shows vinyl sales by year since the 1970s, courtesy of Digital Music News:
Fortunately for those who live in Cincinnati, there are multiple record stores strewn across the city with rows upon rows of vinyl to peruse.
We've compiled a list of the top 11 record stores in Cincinnati.
Locations of Record Stores
The locations of all of the record shops mentioned in this article are shown on the map below.
Shake It Records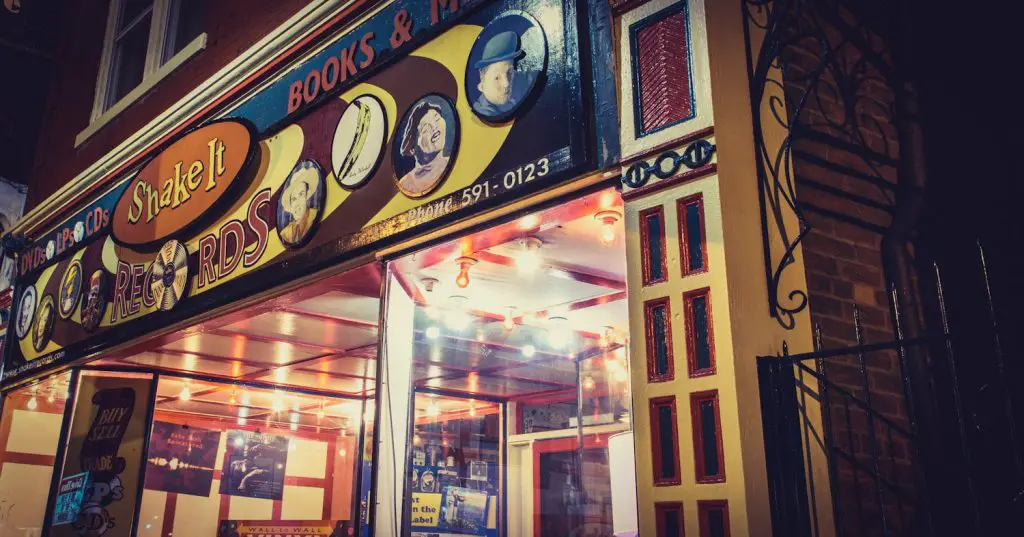 Shake It Records is first on the list. This shop, which opened in 1978 and has been in its current location since 2001, is located in Northside. They carry some mainstream recordings among their approximately 25,000 vinyls and 15,000 CDs, but they concentrate in independent labels from the well-known to the unknown. This is a must-see location for music aficionados of all kinds.
Address: 4156 Hamilton Ave, Cincinnati, OH 45223
Website Address: Shake It Records
Mole's Record Exchange
Related posts