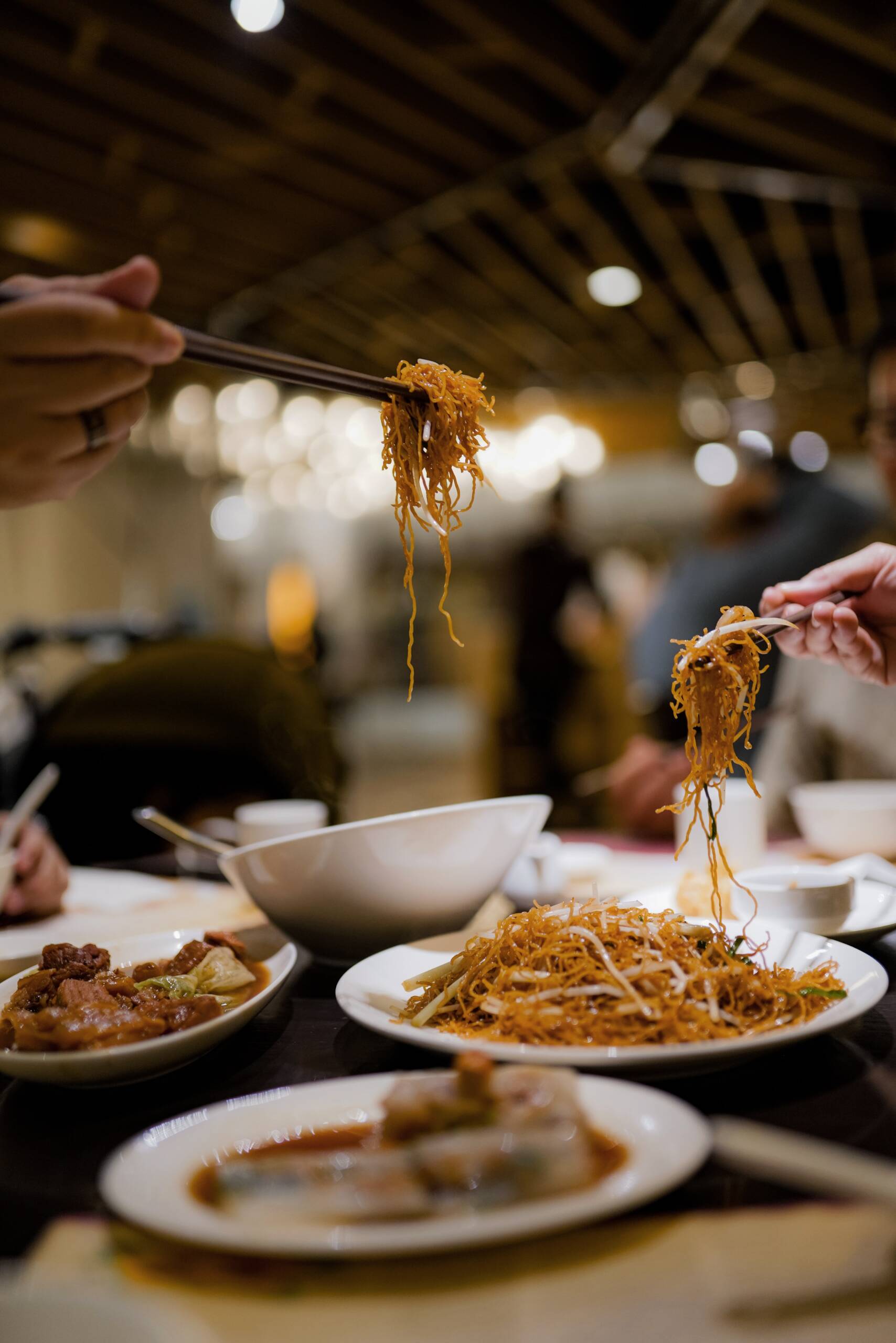 Cincinnati, known for its vibrant culinary scene, offers a diverse range of dining options that cater to every palate. Among the many cuisines available, Asian cuisine stands out for its rich flavors, unique ingredients, and cultural significance. From
traditional Chinese dishes
to mouthwatering
Japanese
sushi
and
spicy Thai curries
, the city boasts a plethora of Asian restaurants that are sure to satisfy even the most discerning food enthusiasts. In this article, we will explore some of the best Asian restaurants in Cincinnati, highlighting their exceptional offerings and the delightful experiences they provide.
Asian cuisine encompasses a vast array of flavors and cooking styles, each with its own distinct characteristics. Two cuisines that share a common parent cuisine with Cincinnati's Asian restaurants are Chinese and
Korean
. While Chinese cuisine is renowned for its diverse regional dishes, such as Szechuan, Cantonese, and Hunan, Korean cuisine offers a unique blend of bold flavors and fermented ingredients. Chinese dishes often feature a harmonious balance of flavors, with a focus on stir-frying, steaming, and braising techniques. On the other hand, Korean cuisine is known for its vibrant and spicy flavors, incorporating ingredients like kimchi, gochujang (red chili paste), and doenjang (fermented soybean paste). Despite their shared roots, these cuisines offer distinct culinary experiences that are worth exploring alongside the Asian restaurants in Cincinnati.
As we delve into the best Asian restaurants in Cincinnati, get ready to embark on a culinary journey that will tantalize your taste buds and introduce you to a world of exotic flavors. From the moment you step into these establishments, you will be greeted by warm hospitality and an inviting ambiance that reflects the rich cultural heritage of Asian cuisine. Whether you are seeking a cozy spot for a romantic dinner, a lively atmosphere for a group gathering, or a quick and delicious lunch, Cincinnati's Asian restaurants have something to offer for every occasion. Prepare to indulge in delectable dishes crafted with the freshest ingredients, expertly prepared by talented chefs who have mastered the art of Asian cooking. So, sit back, relax, and let us guide you through the culinary gems that await you in Cincinnati's Asian dining scene.
Top Pot KBBQ- Cincinnati
Top Pot KBBQ in Cincinnati is a must-visit restaurant for all barbecue and hot pot enthusiasts. With a wide variety of dishes to choose from, this place is sure to satisfy your cravings.One of the standout stars at Top Pot KBBQ is the bulgogi. According to one reviewer, it was the best dish they tried, and we couldn't agree more. The meat for BBQ is generally good, although there is room for improvement in terms of marination and meat cut. However, the service at this restaurant is beyond excellent. The staff is well-trained and very supportive, ensuring that you have a memorable dining experience.If you're a grill person, you'll be in heaven at Top Pot KBBQ. They offer a plethora of protein options and even swap your grill tops to ensure everything is cooked to perfection. Vegetarian options are also available, with over 20 veggie choices for the hot pot and 10 items for BBQ.
Top Pot KBBQ is not only known for its delicious food but also for its family-friendly atmosphere. Kids below the age of five get to eat for free, making it an affordable option for families. The restaurant is clean, and the staff is friendly and helpful, ensuring that everyone has a great time.
While there may be some minor service issues due to the restaurant being new, the staff at Top Pot KBBQ is incredible. They are kind, apologetic, and always strive to make your experience better. As time goes on, we believe these issues will be resolved, and the overall process will improve.
In conclusion, Top Pot KBBQ in Cincinnati is a fantastic restaurant that offers a wide range of delicious dishes. Whether you're a barbecue lover or a hot pot enthusiast, this place has something for everyone. With excellent service, a family-friendly atmosphere, and a commitment to improving, Top Pot KBBQ is definitely worth a visit.
Shanghai On Elm
700 Elm St Cincinnati
(513) 906-7000
Shanghai On Elm Menu
Shanghai On Elm is an absolute gem of a restaurant that I cannot recommend enough! From the moment you step foot inside, you are greeted with fast and friendly service that truly sets the tone for a fantastic dining experience. The prices are incredibly reasonable, making it a great option for any budget.
Now, let's talk about the food. Oh my goodness, where do I even begin? Every dish that came out was fresh, hot, and packed with delicious flavors. The abundance of veggies in each dish was a pleasant surprise, adding a vibrant and healthy touch to the meal. But let me tell you, the standout item that stole the show was the crab Rangoon. I cannot express enough how incredible it was. The light and crispy wrapper perfectly complemented the sweet and creamy filling. It was pure perfection. I would go back to Shanghai On Elm just to indulge in this heavenly dish. Trust me, you'll want to order your own portion because sharing it would be a crime!
In addition to their mouthwatering offerings, Shanghai On Elm also caters to various dietary preferences. They have several choices for vegans and vegetarians, ensuring that everyone can find something delicious to enjoy. They even have a whole section dedicated to gluten-free options, making it an inclusive dining destination.
Now, let's address any negative reviews. While some reviewers may have mentioned minor issues, such as portion sizes or wait times, it's important to remember that these are subjective experiences. In my personal opinion, the portion sizes were more than sufficient, and the food arrived quickly. Plus, the enchanting atmosphere, adorned with authentic Chinese antiques, adds a touch of mystique to the dining experience. Whether you're on a date or simply hanging out with friends, Shanghai On Elm is the perfect choice for a delightful Asian culinary adventure.
In conclusion, Shanghai On Elm is a must-visit restaurant in Cincinnati. The combination of fast and friendly service, reasonable prices, and delectable dishes will leave you craving more. Don't miss out on the opportunity to try their incredible crab Rangoon and explore their extensive menu, which caters to various dietary preferences. Trust me, you won't be disappointed.
Kampuchea Kitchen
1045 S Fort Thomas Ave Fort Thomas
(859) 781-8800
Kampuchea Kitchen is an absolute gem for anyone craving the delectable flavors of Southeast Asia. After a trip to Vietnam, my taste buds were yearning for the vibrant and mouthwatering dishes that this region has to offer. While there are a few places in Cincinnati that serve bahn mi or pho, none of them compare to the full range of choices available at Kampuchea Kitchen.
The cuisine at this charming restaurant is Cambodian, which shares many similarities with the tantalizing tastes of Vietnam. From the moment I stepped foot into Kampuchea Kitchen, I knew I was in for a treat. The owner and chef, who runs the kitchen and dining area alone, greeted me with warmth and enthusiasm.
I started my culinary adventure with the sampler, and oh boy, was it a feast for the senses! The flavors and freshness of the ingredients were simply fantastic. Grilled meats of various types, crispy pork belly, and an array of fresh herbs and side vegetables danced harmoniously on my palate. Each bite was a burst of deliciousness that transported me back to the streets of Southeast Asia.
The owner's passion for his craft was evident in every dish he served. Not only did he create a menu that showcases the best of Cambodian cuisine, but he also took the time to engage with his customers. I found myself engrossed in conversation with him, learning about the inspiration behind his dishes and the rich culinary traditions of Cambodia.
In addition to the sampler, I also had the pleasure of trying the curry and spring rolls. The flavors were nothing short of phenomenal, and I couldn't help but be intrigued by the unique combination of spices and ingredients. The chicken, crispy pork, and pork ribs were cooked to perfection, each bite bursting with an explosion of flavor.
Kampuchea Kitchen is a haven for those who appreciate fresh, delicious food with extraordinary flavors. Whether you're a fan of Cambodian cuisine or simply looking to embark on a culinary adventure, this restaurant is a must-visit. The quaint ambiance, the warm hospitality, and, most importantly, the incredible food make Kampuchea Kitchen a true hidden gem. I can't wait to return and explore more of the menu, as I know that each visit will be a delightful journey for my taste buds.
Riverside Korean Restaurant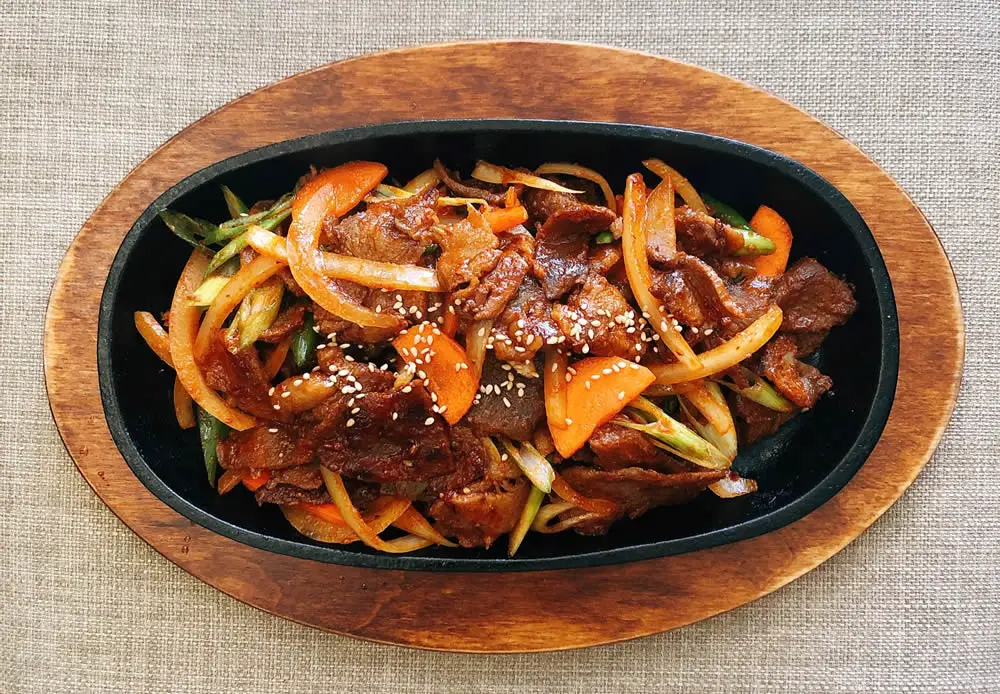 512 Madison Ave Covington
(859) 291-1484
Riverside Korean Restaurant Menu
Riverside Korean Restaurant is an absolute gem that offers a delightful dining experience. From the moment you step foot inside, you are greeted with excellent service and a warm atmosphere. The staff, particularly our server Eric, went above and beyond to ensure that our needs were met, even considering our child at the table.
Now, let's talk about the food. The menu at Riverside Korean Restaurant is a culinary adventure that will leave your taste buds dancing with joy. In our first visit, we couldn't resist ordering the Jham Bong, a red noodle soup that was a true masterpiece. Loaded with shrimp, squid, mussels, crab meat, pork, and an array of vegetables, it was a feast for the senses. The steam rising from the bowl only added to the anticipation, and the perfect level of spiciness made it even more enjoyable. The portion size was incredibly generous, ensuring that we left with satisfied appetites.
During our second visit, we opted for the dol sot bibimbop, and it did not disappoint. My wife had the chicken version, while I went for the beef. Both were delicious, but I found myself leaning towards the beef option. The sweet marinade and thinly sliced beef made it incredibly tender and flavorful. The attention to detail in the preparation of each dish was evident, and we couldn't help but appreciate the culinary expertise of the chefs.
Aside from the amazing food, Riverside Korean Restaurant also offers a unique and pleasant atmosphere. The bar side of the restaurant, located inside old structures, adds a touch of charm and authenticity to the dining experience. The space may be a little small, but it is well-lit and the background K-pop music adds a fun vibe to the ambiance.
While the prices may be slightly higher than average, the overall experience at Riverside Korean Restaurant is worth every penny. The exceptional service, delectable dishes, and enjoyable atmosphere make it a must-visit for any Korean food enthusiast. We left with satisfied stomachs and a promise to return in the near future.
It's also worth mentioning that the restaurant provides a digital menu accessed via a QR code, adding a modern touch to the dining experience. Additionally, while parking may be paid in the vicinity, it's a small inconvenience considering the culinary delights that await you at Riverside Korean Restaurant. And don't forget, on Sundays, parking is free!
In conclusion, Riverside Korean Restaurant is a hidden gem that deserves all the praise it receives. Whether you're a fan of traditional Korean cuisine or looking to explore new flavors, this restaurant will exceed your expectations. So, gather your friends and loved ones, and embark on a culinary journey that will leave you craving for more.
Quán Hapa
1331 Vine St Cincinnati
(513) 421-7826
Quán Hapa Menu
Quán Hapa is an absolute gem that promises a fun-filled adventure for all who visit. From the moment you step inside, you'll be greeted by a cozy ambiance and stylish staff that instantly puts a smile on your face. The interior and mood of the restaurant are top-notch, earning it a well-deserved five-star rating.
Now, let's talk about the dishes. While there have been some recent changes to the menu, it's important to note that Quán Hapa still offers a delightful array of Asian street food. The mushroom curry hand roll and mushroom ramen are absolute must-tries, with just the right amount of spice to tantalize your taste buds. And if you're feeling adventurous, don't miss out on the chicken dragon ballz and chicken sliders, which are sure to satisfy your cravings.
One of the standout features of Quán Hapa is their ability to cater to different preferences. Whether you prefer dining in or taking out, the restaurant has got you covered. And if you're lucky enough to visit during the warmer months, you can enjoy their patio, which is enclosed and available year-round.
The staff at Quán Hapa truly goes above and beyond to ensure that every visit is a great experience. Their friendly and welcoming nature adds an extra layer of enjoyment to your meal. Plus, the beer selection is fantastic, and their happy hour, which runs from 9-11pm, is the perfect time to unwind and indulge in some delicious Asian street food.
Located conveniently on the corner of Vine & 14th in Over-The-Rhine / OTR, Quán Hapa is in close proximity to Washington Park and FC Cincinnati / TQL Stadium. It's the ideal spot to grab a bite before or after exploring the area.
Overall, Quán Hapa is a laid-back and welcoming restaurant that offers a delightful culinary experience. While there may have been some changes to the menu, the flavors and preparation of the dishes are still top-notch. So, if you're in the mood for a quirky spot with a lively atmosphere and a wide selection of Asian street food, Quán Hapa is the place to be.
Yee Mama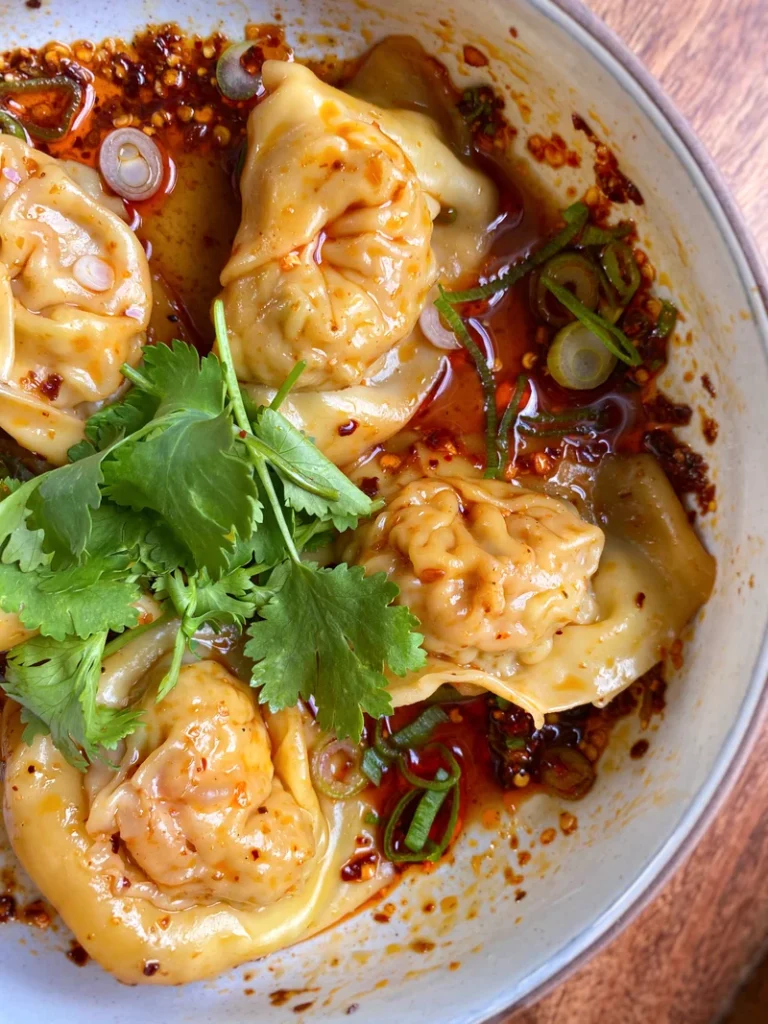 1719 Elm St Cincinnati
(513) 402-2389
Yee Mama Menu
Yee Mama is an absolute gem when it comes to dumplings in Cincinnati! With rave reviews from satisfied customers, it's no wonder this restaurant has gained such a loyal following. One reviewer couldn't stop raving about the chicken and basil dumplings, as well as the pork and shrimp dumplings. These mouthwatering options are sure to satisfy any dumpling lover's cravings. And let's not forget about the sauces! The scallion sauce was mentioned as a personal favorite, but rest assured, all the sauces at Yee Mama are delicious.
What sets Yee Mama apart is their convenience and flexibility. Not only can you order ahead and stock up on their delectable dumplings, but they also offer pick-up options at Findlay Kitchen throughout the week. And if you can't make it to the kitchen, they even deliver! This makes it incredibly easy to always have some of their amazing dumplings on hand, whether it's for a quick meal or to impress friends who come to visit. Plus, the packaging is adorable, adding an extra touch of charm to your dining experience.
But Yee Mama doesn't stop at just being a restaurant. They also do pop-ups around town that are described as super fun! This shows their dedication to engaging with the community and spreading their love for dumplings to as many people as possible. It's clear that Yee Mama is not just a place to eat, but a place to have a great time.
In another review, Yee Mama's catering services were praised for their excellence. They catered a wedding and left guests raving about the food. The presentation was elegant, allowing guests to easily choose between different dumplings and sauces. But what truly stood out was their commitment to accommodating dietary restrictions. Yee Mama went above and beyond to ensure that their vegan and gluten-free guests were taken care of. This level of attentiveness and care is truly commendable.
If you're planning a large event, Yee Mama should definitely be at the top of your list. Their delicious dumplings, impeccable presentation, and dedication to customer satisfaction make them the perfect choice for any occasion. Whether you're a dumpling enthusiast or simply looking for a memorable dining experience, Yee Mama is the place to be.
BANH LAO & THAI CUISINE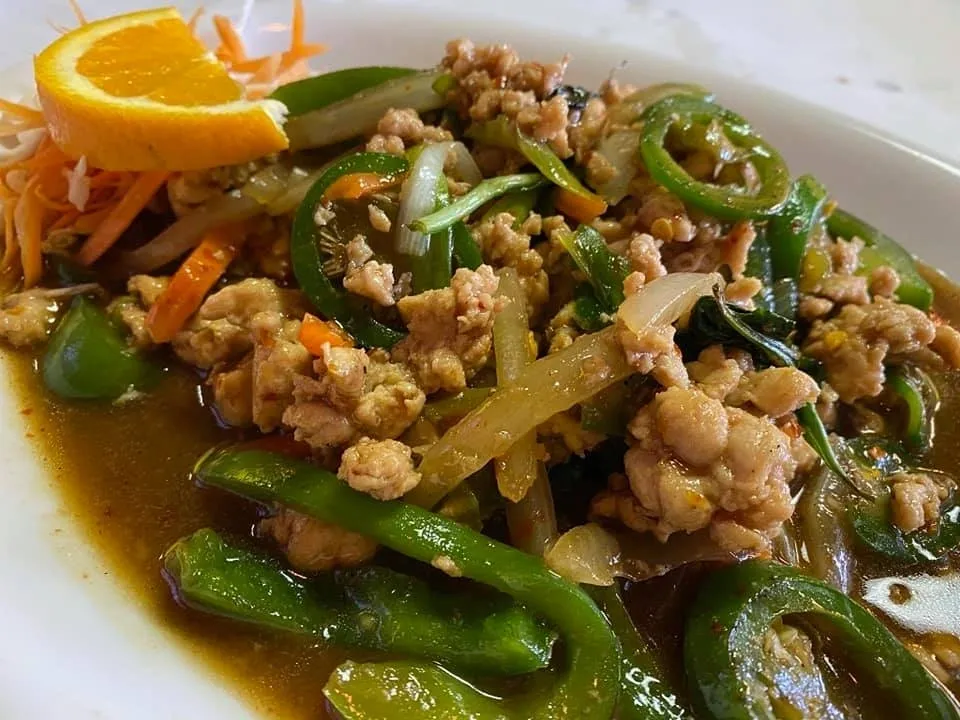 7340 Kenwood Rd Cincinnati
(513) 954-5267
BANH LAO & THAI CUISINE Menu
BANH LAO & THAI CUISINE is a restaurant that truly stands out for its exceptional service and delightful dishes. The staff is incredibly friendly and welcoming, creating a pleasant and inviting atmosphere. Despite a few minor hiccups, the service provided is deserving of a 5-star rating.
Now, let's talk about the star of the show – the food. The restaurant offers a variety of delectable dishes that are sure to satisfy any craving. One standout dish that received rave reviews is the Thai Fried Rice. It is described as tasting absolutely amazing, with flavors that leave a lasting impression. The fried rice is a definite must-try.
Although there were a few negative comments about some dishes being too sweet, it's important to note that taste preferences can vary. However, it's clear that the restaurant takes customer feedback seriously and is always looking to improve. The staff's willingness to listen and accommodate is commendable.
In addition to the Thai Fried Rice, there are other dishes that received high praise. The Lao Tum Mak Huong (Green Papaya Salad) is described as bright and vibrant, with a perfect balance of spice and crunchiness. The Dynamite Chicken Wings are also a hit, with a sticky sweet sauce that perfectly complements the crispy chicken.
The menu at BANH LAO & THAI CUISINE offers a diverse range of options, allowing customers to explore new flavors and expand their culinary horizons. Whether you're a fan of savory and spicy dishes or prefer milder flavors, there is something for everyone.
Overall, BANH LAO & THAI CUISINE is a restaurant that delivers on both service and taste. The friendly staff, combined with the delicious dishes, create an experience that is sure to leave a lasting impression. Don't miss out on the opportunity to try their Thai Fried Rice and other mouthwatering offerings.
Personal Recommendations
If you're seeking a remarkable dining experience in Cincinnati, look no further than Kampuchea Kitchen and Shanghai On Elm.
Kampuchea Kitchen offers a culinary journey through Cambodian cuisine. The owner and chef's personal touch adds warmth to the atmosphere as you savor dishes like the sampler, a burst of flavors that transports you to Southeast Asia. Each bite at Kampuchea Kitchen is a reminder of the rich culinary traditions of Cambodia, making it a truly unique and delightful dining destination.
Shanghai On Elm, on the other hand, is your gateway to authentic Chinese flavors. Don't miss the heavenly crab Rangoon, and explore their extensive menu catering to various dietary preferences. The restaurant's authentic Chinese ambiance and abundance of fresh ingredients create a dining experience that's both delicious and memorable.
Conclusion
Cincinnati's Asian culinary scene is a treasure trove of diverse flavors and experiences. From the rich heritage of Chinese cuisine at Shanghai On Elm to the exotic allure of Cambodian dishes at Kampuchea Kitchen, there's something for every palate. Whether you're seeking authentic Korean flavors at HARU or a laid-back adventure with Asian street food at Quán Hapa, Cincinnati's Asian restaurants offer unforgettable experiences. Don't forget to indulge in delectable dumplings at Yee Mama or savor the flavors of Thailand and Laos at BANH LAO & THAI CUISINE. With exceptional service and a commitment to delivering outstanding dishes, these restaurants are a must-visit for food enthusiasts. Explore the tastes of Asia in Cincinnati and embark on a culinary journey that will leave you craving for more.
Related posts