Despite the fact that Cincinnati is not recognized for its Japanese food, there are a number of restaurants in the city that serve up delicious real Japanese meals including ramen, sushi, sashimi, gyoza, shrimp tempura, and more.
Best of all, some of these restaurants provide one-of-a-kind eating experiences by offering tatami private dining rooms, which include a single table set in the ground in the center of the room for a genuine Japanese dining experience.
We have produced a list of Queen City's top 8 Japanese restaurants.
Restaurants showing on google map
All of the restaurants featured in this post are shown on the map below:
Ando Japanese Restaurant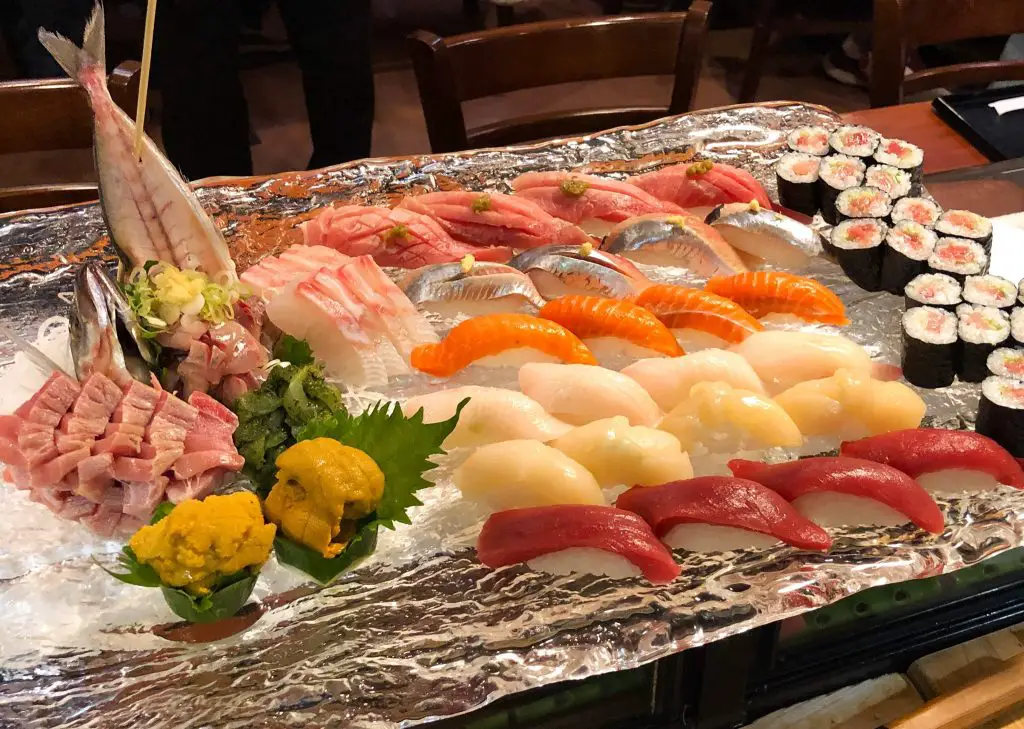 Ando, a Japanese restaurant in the northern Cincinnati neighborhood of Blue Ash, is undoubtedly one of the best places to obtain Japanese food in Cincinnati. Ando is a tiny, family-run restaurant popular among Blue Ash residents and Cincinnati-ians in general for its authentic Japanese meals and delectable desserts.
Ando is one of the few restaurants that does not provide alcohol but instead encourages you to bring your own and even offers to cool and serve your drinks while you enjoy your meal.
Address: Blue Ash, OH 45242 is located at 5889 Pfeiffer Rd.
Website: Ando Japanese Restaurant
Quan Hapa

Quan Hapa is a tiny, stylish café specializing in Asian street food and beverages in the center of Over-The-Rhine. Sesame waffle fries, mushroom ramen, spicy papaya salad, shitake mushrooms, and a cauliflower-based sandwich are just a few of the vegetarian-friendly meals they provide.
Along with their vegetarian selections, the house okonomiyaki, which comes with fried pork and bacon and will make you wonder why you waited so long to eat it, is one of their most popular meals.
Address: 1331 Vine Street, Cincinnati, OH 45202
Website: Quan Hapa
Matsuya Japanese Restaurant
Related posts