Whether you're craving dumplings, sizzling lamb, Dan Dan noodles, fried pork, fried rice, or other Chinese food, Cincinnati offers several excellent Chinese restaurants to choose from.
The Queen City has a variety of venues to eat Chinese food, ranging from modest hole-in-the-wall eateries to more upmarket restaurants.
We've created a list of Cincinnati's top eight Chinese eateries.
Restaurants On A Map
Every restaurant discussed in this post may be found on the map below:
Sichuan Chilli
Sichuan Chili, named after the Sichuan province in southern China, is one of Cincinnati's most excellent restaurants for authentic Chinese cuisine. Sichuan Chili, located in Evendale's northern suburb, is recognized for its quick service and huge quantities. The dumplings, sizzling lamb, Dan Dan noodles, and twice-cooked pork are just a few of our favorites from their extensive menu.
Address: 10400 Reading Road, #205b, Cincinnati, OH 45241
Website Address: Sichuan Chili
Fortune Noodle House
Fortunate Noodle House, located on the University of Cincinnati campus, is another excellent place to eat Chinese food. Pan-seared noodles, cumin meat, Sichuan chicken, and garlic eggplant are just a few of our faves from their menu of authentic Chinese meals. Many Chinese restaurants in the city, but Fortune's use of spices and seasonings regularly lifts them above the competition.
Address: 349 Calhoun Street #1332, Cincinnati, OH 45219
Website Address: Fortune Noodle House
Amerasia
Amerasia, located in Covington across the Ohio River, is one of Northern Kentucky's most excellent Chinese restaurants. Amerasia is known for its laid-back atmosphere, outstanding service, and delectable cuisine, which they deliver on all fronts. Their entire menu is fantastic, but our faves are the Mongolian beef and the house-made hot & sour soup.
Address:  521 Madison Avenue Covington, KY 41011
Website Address: Amerasia
Number 1 Kitchen
Number 1 Kitchen, a Chinese restaurant in Milford on the city's far east side, is known for its low rates, quick service, and ample portions. The chow-fried rice and wonton soup are two of our favorite dishes on the menu. The restaurant is modest, as the Kitchen takes up nearly half of the floor space, but the service is rapid, and even when they're crowded, you won't have to wait long to obtain a seat.
Address: 1090 OH-28 Suite C, Milford, OH 45150,
Website Address: Number 1 Kitchen
Uncle Yip's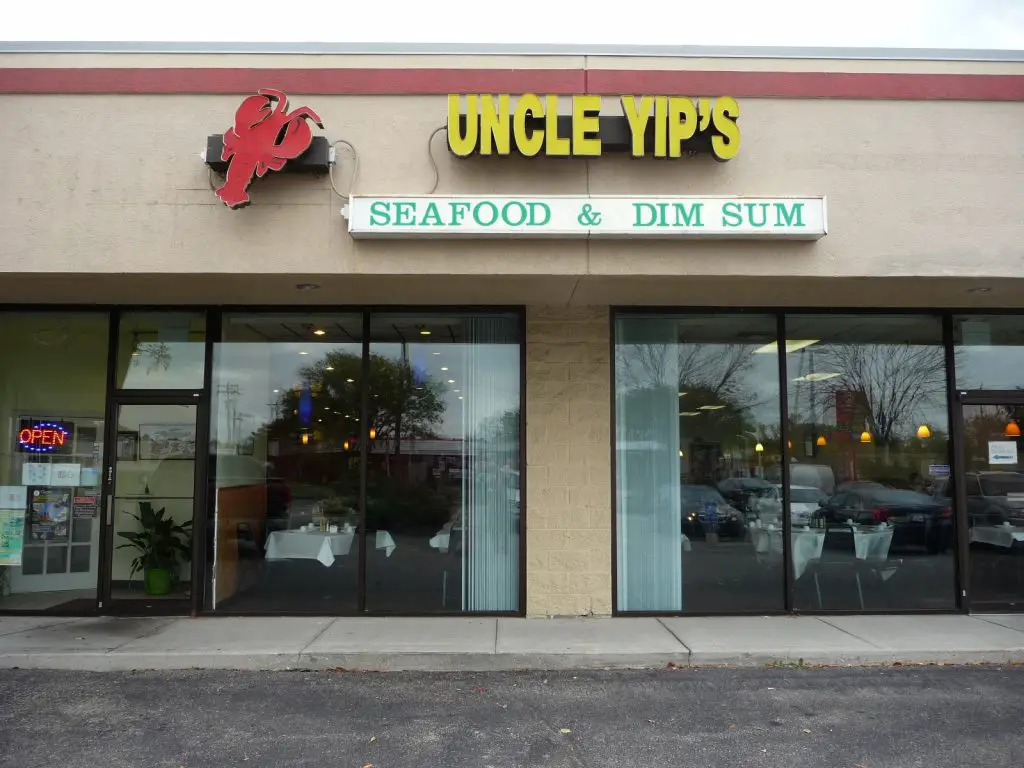 Uncle Yip's is another fantastic Chinese restaurant in the Evendale district in northern Cincinnati. Uncle Yip's is known for its dim sum, but the restaurant also serves a large selection of authentic Chinese cuisines such as steamed shrimp dumplings, stuffed eggplant with shrimp, Vietnamese spring rolls, Chicken Sui Mai, and more. Like Number 1 Kitchen, Uncle Yip's serves large quantities, ensuring that you leave satisfied.
Address: 10736 Reading Rd, Cincinnati, OH 45241
Website Address: Uncle Yip's
Chung Ching
Chung Ching, a Chinese restaurant on College Hill, is a bit of a hidden gem that many residents are unaware of. Don't be fooled by their simple look; Chung Ching provides some of the city's best Chinese cuisine. Two of our favorite dishes are the egg rolls and the sweet and sour chicken with fried rice.
Address: 5842 Hamilton Ave, Cincinnati, OH 45224
Website: Chung Ching
China Gourmet
China Gourmet, located in the posh Hyde Park district, serves authentic Chinese cuisine in a refined setting. The pricing is a little pricier here than at other Chinese restaurants in the city, but that's because you're paying for high-quality cuisine and a high-quality dining experience. The pan-fried dumplings and batter-fried chicken with onions and carrots are two of our favorites here.
Address: 3340 Erie Ave, Cincinnati, OH 45208
Website Address: China Gourmet
Oriental Wok
Oriental Wok, on the other side of Hyde Park, is another excellent Chinese restaurant. Oriental Wok is known for its fantastic food, pleasant service, and generous portions. They have a wide variety of authentic Chinese foods. Fried pork, fried chicken, and fried rice are among our faves.
Address: 2444 Madison Rd, Suite 104, Cincinnati, OH 45208
Website Address: Oriental Wok