The Ultimate Guide to Cincinnati Pickleball Courts
Laura Williams, February 1, 2023
0
6 min

read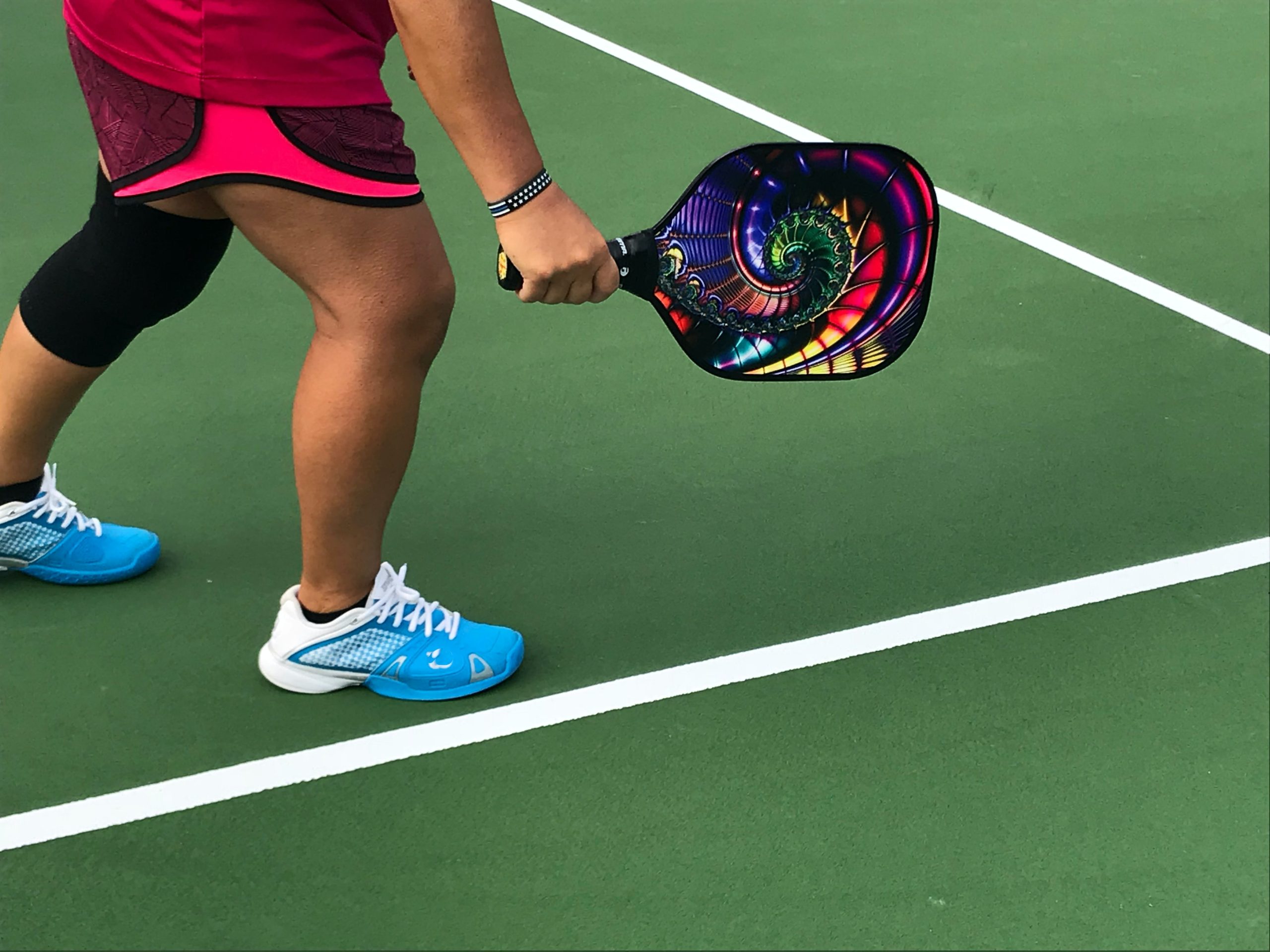 Pickleball is a fast-growing sport that is enjoyed by people of all ages. The game is a combination of tennis, badminton, and table tennis, and it is played on a smaller court with a lower net. In Cincinnati, there are many public pickleball courts that offer residents and visitors the chance to play the game and enjoy its many benefits.
For those of us who live in Cincinnati, we are fortunate to have access to a wide variety of parks located all around the city that have pickleball courts that are free to the general public.
This site contains a comprehensive directory of all of the pickleball courts found in Queen City.
Why Play Pickleball in Cincinnati?
Cincinnati is a great place to play pickleball for a number of reasons. Firstly, the city has a strong and growing pickleball community, which means that there are plenty of opportunities to play and connect with other players. Secondly, the city has invested in a number of high-quality pickleball courts that offer excellent playing conditions and amenities. Finally, Cincinnati is known for its friendly and welcoming atmosphere, making it an ideal destination for pickleball players of all levels.
Types of Pickleball Courts in Cincinnati
There are two main types of pickleball courts in Cincinnati: indoor and outdoor. Indoor courts are typically found in community centers, schools, and other public facilities, while outdoor courts are found in parks, recreation areas, and other public spaces. Both types of courts offer players the chance to play in a safe and controlled environment, and they are equipped with the necessary equipment and amenities to ensure a high-quality playing experience.
How to Find Pickleball Courts in Cincinnati
Finding pickleball courts in Cincinnati is easy. Simply search for "pickleball courts Cincinnati" in your preferred search engine, and you will be presented with a number of options. You can also visit the Cincinnati Parks website to find a list of public pickleball courts in the area. Additionally, many local sports and recreation organizations offer information about pickleball courts and events in the area.
Map of Pickleball Courts
The locations of each pickleball court discussed in this post are depicted on the map that may be seen below.
Bicentennial Park
The far-reaching southwestern section of the park is where you will find the park's two specialized courts.
Address: 2885 Diehl Rd, Cincinnati, OH 45211
Clear Creek Park
Clear Creek Park features six specialized courts, each enclosed by its fence.
Address: 6520 Batavia Pike, Cincinnati, OH 45244
Dulle Park
Four of the courts at Dulle Park have a hard surface for tennis, and the other two courts are shared.
Address: 10530 Deerfield Rd, Montgomery, OH 45242
Harrison Community Center
The Harrison Community Center has two outdoor courts that are exclusively for use.
Address: 300 George St, Harrison, OH 45030
Leming House

Two of the courts at Leming House Park feature a hard surface and are available for tennis players.
Address: 5951 Buckwheat Rd, Milford, OH 45150
Lefferson Park
The Middletown Pickleball Association is responsible for the upkeep of all sixteen of the dedicated courts located at Lefferson Park in Middletown.
Address: 2145 S Breiel Blvd, Middletown, OH 45044
Lunken Playfield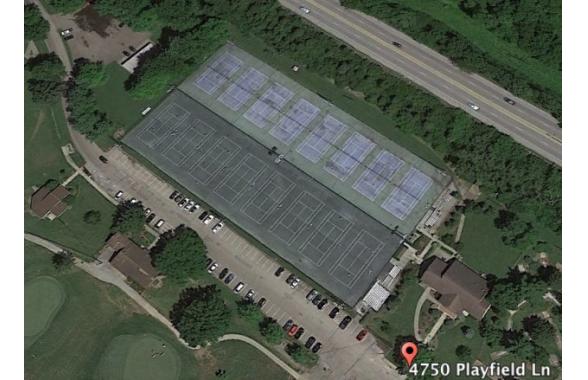 There are six courts available for use at Lunken Playfield, all of which have a hard surface. The cost is $5 for each player to play for two hours.
Address: 4740 Playfield Ln, Cincinnati, OH 45226
McCoy Park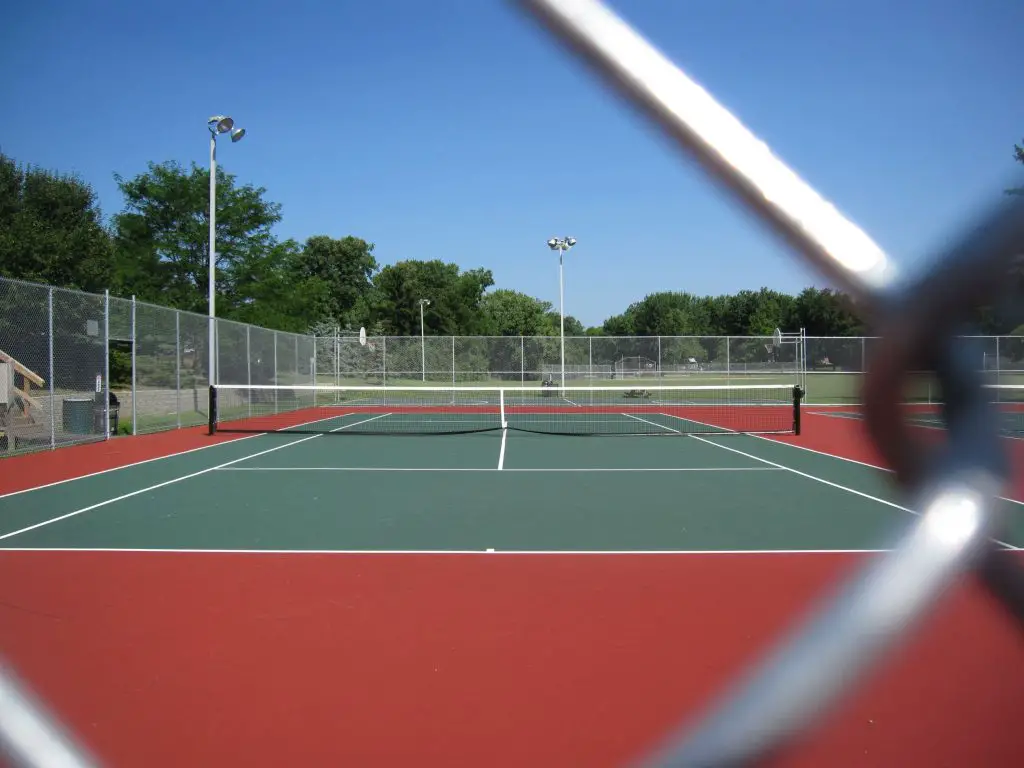 The hard-surface tennis courts in McCoy Park are available on four of the park's available courts.
Address: 400 Oak St, Loveland, OH 45140
McDonald Commons Park (temporarily closed till September/October 2023)
Madeia Pickleball is responsible for the upkeep of all five of the dedicated courts located within McDonald Commons Park.
Address: 7502 Dawson Rd, Madeira, OH 45243
Sawyer Point Tennis Courts
There are eight courts available at Sawyer Point, all of which are hard-surface tennis courts.
Address: 815 E Pete Rose Way, Cincinnati, OH 45202
Tower Park
Two of the courts in Tower Park are housed inside the Armory, while the other two courts at Tower Park are shared with hard-surface tennis courts. The price is $2 for inhabitants and $5 for those not residents of the area.
Address: 900 S Ft Thomas Ave, Fort Thomas, KY 41075
Woodford Park
Woodford Park is home to a total of six specialized outdoor courts.
Address: 3587 Woodford Rd, Cincinnati, OH 45213
Playing Pickleball in Cincinnati: Tips and Tricks
Playing pickleball in Cincinnati is a fun and enjoyable experience, but it is important to be prepared and know the rules of the game. Here are some tips and tricks to help you make the most of your pickleball experience in Cincinnati:
Familiarize yourself with the rules of pickleball
Bring the necessary equipment, including a pickleball paddle and ball
Wear comfortable and supportive clothing and shoes
Warm up and stretch before playing
Be polite and respectful of other players on the court
Conclusion
Cincinnati is a great place to play pickleball, with its strong and growing pickleball community, high-quality courts, and friendly atmosphere. Whether you are a beginner or an experienced player, there is something for everyone in Cincinnati. So why not grab your paddle and head to one of the city's many pickleball courts today?
Bonus: Essential Pickleball Equipment: A List
Playing pickleball requires a few key items to ensure a safe and enjoyable experience. Here's a list of the essential equipment needed for pickleball:
Pickleball Paddle
Pickleball Balls
Comfortable Clothing and Shoes
Sunscreen and Hat (for outdoor play)
Pickleball Paddle
The pickleball paddle is one of the most important pieces of equipment for playing pickleball. It should be lightweight and have a good grip, allowing players to easily control the ball. Consider purchasing a high-quality pickleball paddle to enhance your playing experience.
Pickleball Balls
Pickleball balls are specifically designed for the sport and are different from other types of balls used in other games. It is important to choose balls that are the correct size and weight for pickleball. Buy a set of official pickleball balls for a regulation game.
Comfortable Clothing and Shoes
Comfortable clothing and shoes are essential for playing pickleball. Choose clothing that allows for freedom of movement and provides adequate support. Footwear should be comfortable and supportive to prevent injury while playing. Find the perfect pickleball shoes to take your game to the next level.
Sunscreen and Hat (for outdoor play)
If playing pickleball outdoors, it is important to protect yourself from the sun. Sunscreen and a hat can help prevent sunburn and skin damage. Find a lightweight, sweat-proof sunscreen to stay protected during outdoor play.
Related posts