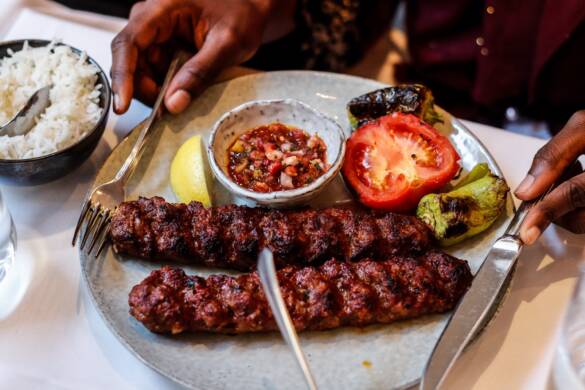 Cincinnati Turkish Restaurants: A Feast for the Senses
Cincinnati is a city that is known for its diverse culinary scene, and one of the most popular cuisines in the area is Turkish cuisine. Turkish cuisine is a fusion of Middle Eastern, Mediterranean, and Central Asian flavors, and it is known for its rich and flavorful dishes that are made with fresh ingredients and spices. If you are looking for a unique dining experience in Cincinnati, then you should definitely check out the Turkish restaurants in the area.
Turkish cuisine is part of a larger family of cuisines that are known as the Ottoman cuisine. The Ottoman cuisine is a fusion of various cuisines from the regions that were once part of the Ottoman Empire. Two other cuisines that are part of the Ottoman cuisine are Lebanese cuisine and Syrian cuisine. While these cuisines share some similarities with Turkish cuisine, they also have their own unique flavors and dishes. Lebanese cuisine is known for its use of herbs and spices, while Syrian cuisine is known for its use of lamb and yogurt.
If you are planning to visit a Turkish restaurant in Cincinnati, then you can expect to be greeted with warm hospitality and a menu that is filled with delicious dishes. Turkish cuisine is known for its mezze, which are small plates that are meant to be shared. Some popular mezze dishes include hummus, baba ghanoush, and stuffed grape leaves. For the main course, you can expect to find dishes like kebabs, lamb chops, and seafood. And for dessert, you can indulge in sweet treats like baklava and Turkish delight. So, if you are looking for a culinary adventure in Cincinnati, then head to a Turkish restaurant and experience the flavors of the Ottoman cuisine.