Top 9 Christmas Light Displays in Cincinnati Neighborhood
Laura Williams, August 24, 2022
0
4 min

read
Incredible Christmas light displays can be seen all across Cincinnati, from Christmas-themed walking routes to drive-thru light displays and everything in between.
In this article, we look at nine of the most impressive Christmas light displays found all across Queen City.
Map of Christmas Light Displays
The locations of all of the light displays discussed in this article are shown on the map that can be seen below.
Cincinnati Nature Center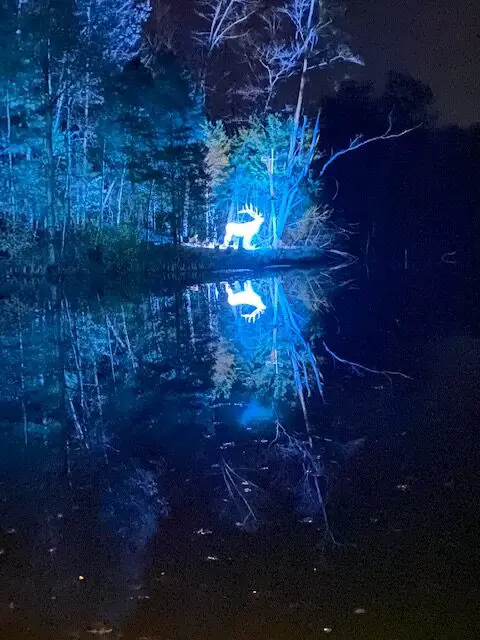 A lighted walking track is available at the Cincinnati Nature Center. This trail incorporates music, bonfires, and several light displays spread over the surrounding woodland.
Cincinnati Zoo

The Festival of Lights takes place in the Cincinnati Zoo, and it is widely considered one of the most spectacular light shows in the entire city. The entire zoo is illuminated by more than 4 million LED lights, illuminating from top to bottom.
In addition to the illuminated displays, there are many food kiosks, an animated light display on Swan Lake in the middle of the park, and a train trip on the North Polar Express.
Coney Island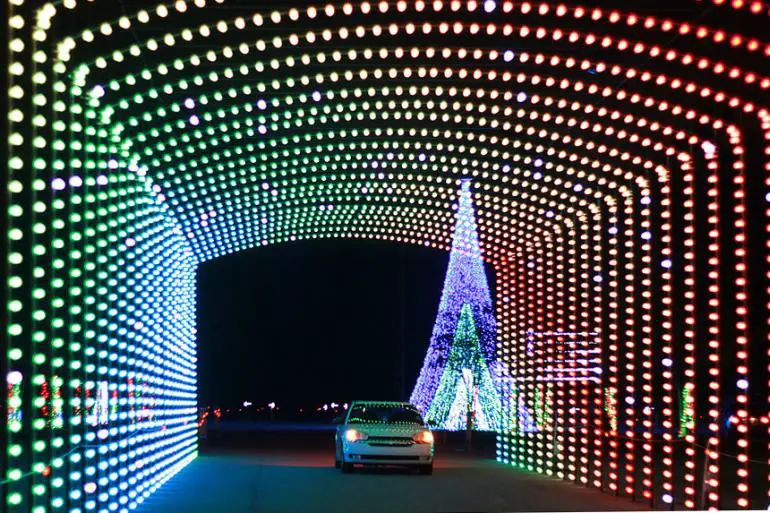 The Christmas Nights of Lights at Coney Island is one of Cincinnati's most well-known light displays. It features more than one million lights synchronized to Christmas music, which may be played through the radio system in your vehicle.
This is one of the greatest places to check out in the city if you are searching for a drive-through light show that you and your entire family can enjoy together.
Light Up Middletown (temporarily closed)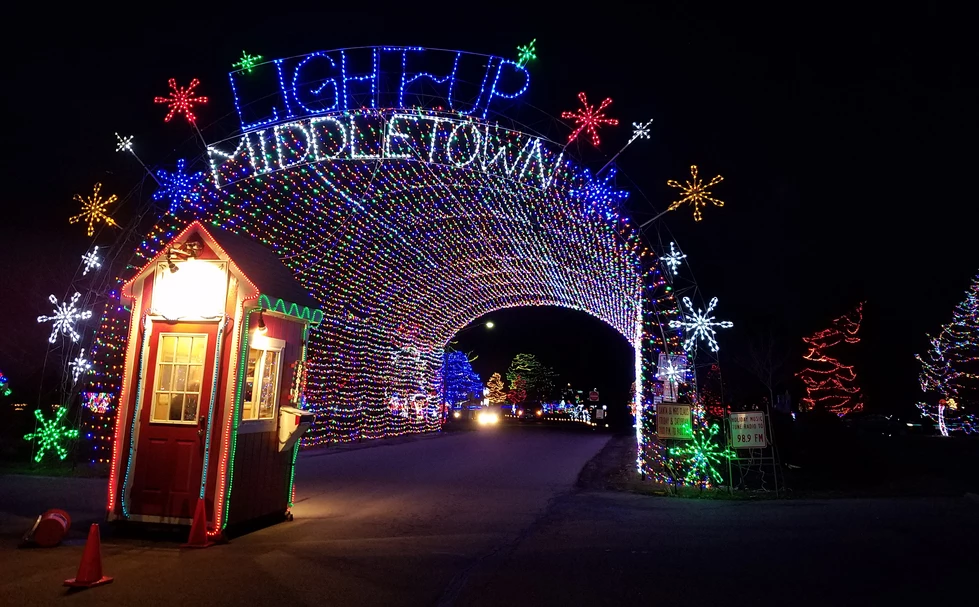 Light Up Middletown is a drive-through light show that is certainly a marvel. It contains several enormous light displays and buildings spread out throughout a park that spans 100 acres.
This show is one of the most well-known drive-thru displays in the city, and it has been there for many years. It is worth the trip to see it.
Light Up The Fair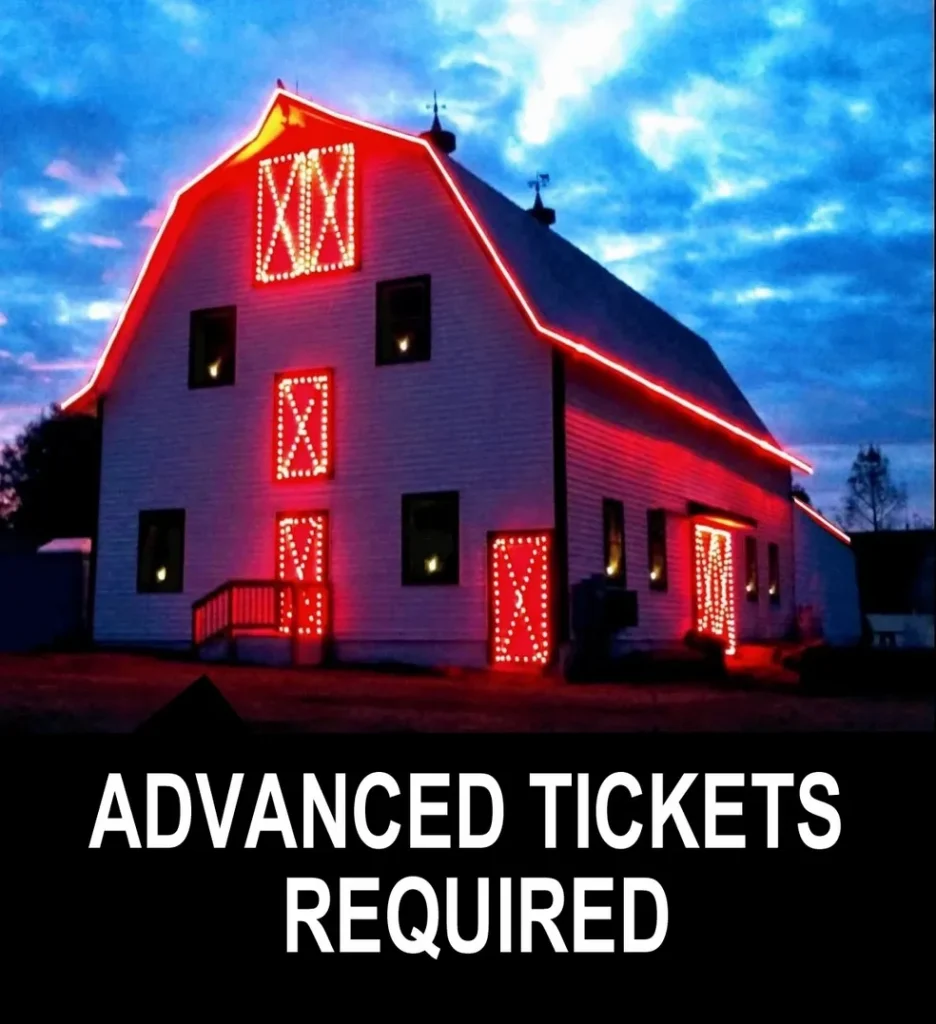 Light Up The Fair is a 1.5-mile drive-thru attraction found at the Boone County Fairgrounds in Burlington, Kentucky. It has more than half a million LED lights.
The lights at this drive-thru are synchronized to holiday-themed music that is played over your car system, much to the light display at Coney Island.
You can get more particular information, like times and ticket prices, on their website.
Pyramid Hill Sculpture Park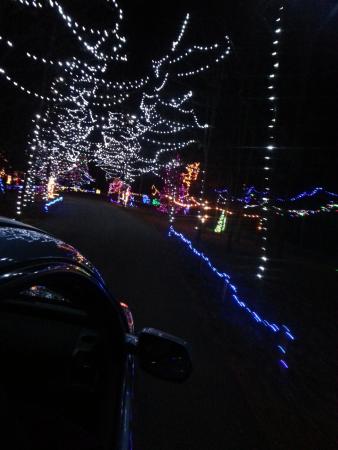 Pyramid Hill Sculpture Park is a one-of-a-kind sculpture park and museum that can be found in the city of Hamilton. The park has a two-mile drive-thru of spectacular lights used to decorate gigantic sculptures and other buildings found throughout the park.
Sharon Woods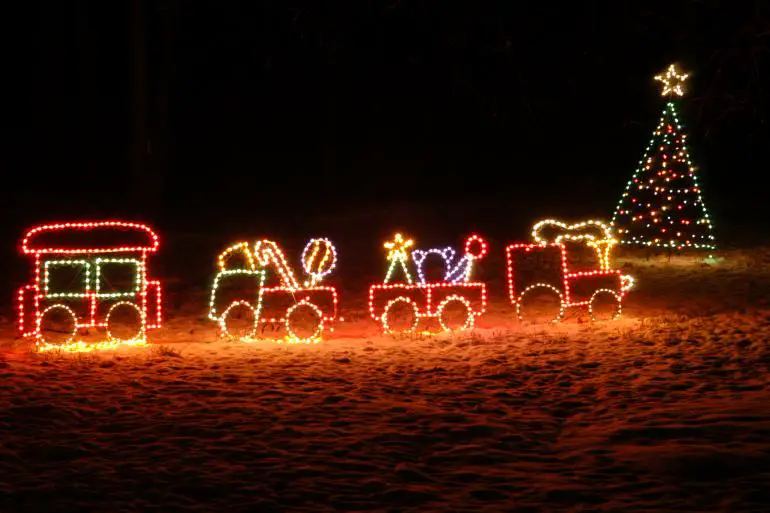 Sharon Woods, located near Sharonville, is home to an annual light show known as Holiday in Lights. The show comprises a drive-through light display that is more than a mile long and has a variety of holiday-themed characters and lights located across the park.
The Christmas Ranch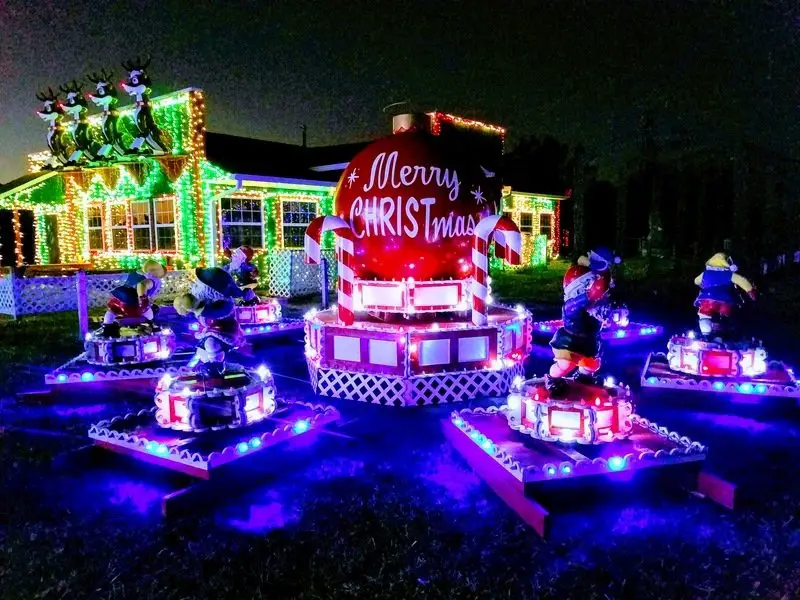 The Christmas Ranch, located near Morrow, is home to approximately 5 acres of light displays and more than 350,000 lights, many of which are synced to music with wintertime or Christmas-related theme.
If you want to get out of your car, there is parking available, and walk through a pedestrian-only light area that features a massive fire pit and a seating area with a food truck. The majority of the lights can be seen from your car in a drive-thru path, but parking is available if you would like to see them all from your car.
On their website, you may get additional information about the event.
The Creation Museum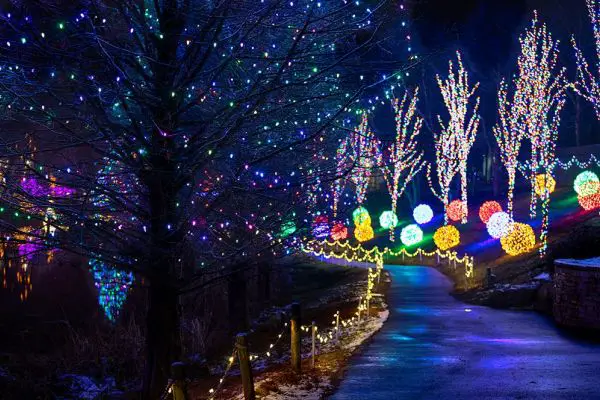 The Creation Museum, located in Northern Kentucky, is the home of a gigantic event known as ChristmasTown. This event boasts thousands of lights covering the museum's botanical gardens, dozens of enormous steel sculptures draped in festive lights, and an ice skating rink.
Related posts