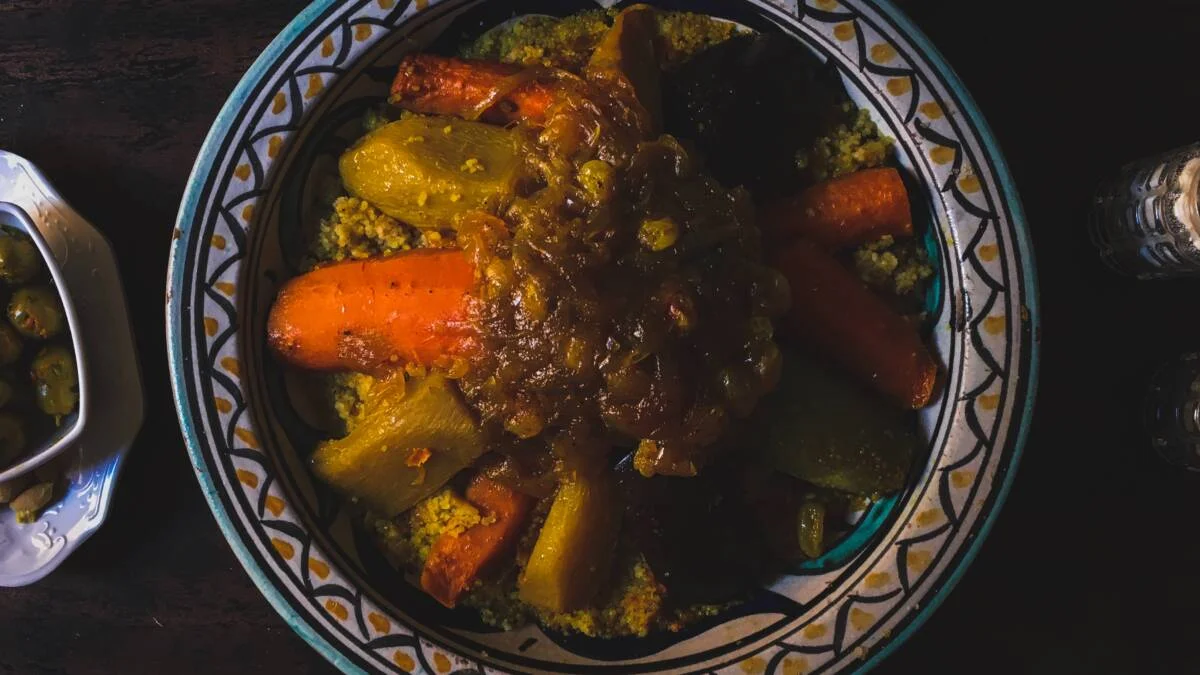 Welcome to the vibrant world of Moroccan cuisine in Cincinnati! In this article, we will take you on a culinary journey through the city's Moroccan restaurants, where you can indulge in the rich flavors, aromatic spices, and unique dining experiences that this North African cuisine has to offer. Whether you are a seasoned food enthusiast or simply looking to explore new tastes, Cincinnati's Moroccan restaurants are sure to captivate your senses and leave you craving for more.
Moroccan cuisine, with its diverse influences from Berber, Arab, and Mediterranean cultures, shares a common heritage with other North African cuisines. Two notable examples are Tunisian and Algerian cuisines. While all three cuisines incorporate similar ingredients and techniques, they each possess distinct characteristics that set them apart. Tunisian cuisine is known for its fiery flavors and the use of harissa, a spicy chili paste, while Algerian cuisine often features hearty stews and couscous dishes. In contrast, Moroccan cuisine is renowned for its delicate balance of sweet and savory flavors, the use of aromatic spices like cumin, cinnamon, and saffron, and the iconic tagine cooking method.
Now that we have explored the broader context of Moroccan cuisine and its North African counterparts, let us delve into the specific culinary delights awaiting you in Cincinnati. In this article, we will introduce you to some of the finest Moroccan restaurants in the city, each offering a unique ambiance and a menu that showcases the authentic flavors of Morocco. From traditional tagines and couscous dishes to delectable pastries and refreshing mint tea, Cincinnati's Moroccan restaurants provide a true taste of the exotic and enchanting Moroccan culinary tradition. So, prepare your taste buds for a delightful adventure as we uncover the hidden gems of Moroccan cuisine in the heart of Cincinnati.
Baladi Restaurant & Bakery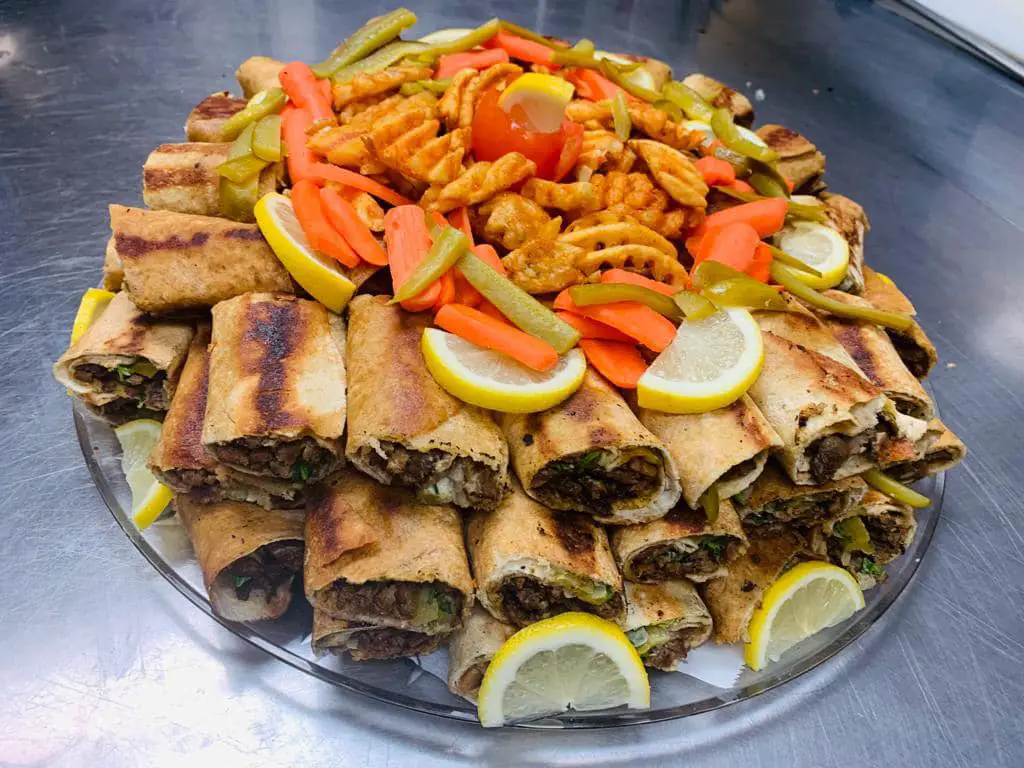 3307 Clifton Ave Ste 1 Cincinnati
(513) 221-7222
Baladi Restaurant & Bakery Menu
Baladi Restaurant & Bakery is an absolute gem in Cincinnati, offering a delightful Middle Eastern dining experience. From the moment you step inside, you are greeted with a warm and inviting atmosphere. The interior is beautifully decorated, creating a welcoming and chill vibe.
Now, let's talk about the food. The dishes at Baladi are simply outstanding. One of the standout items is the chicken shwarma, which is hands down the best I've ever had. The tender chicken, combined with the gooey goodness of feta, creates a flavor explosion in every bite. The Baba Ganouj is also out of this world, and the pita bread is fluffy and perfect.
But it doesn't stop there. Everything I've ever ordered from Baladi has been delicious. The muhummara is a must-try, as it is by far the best I've ever had. The chicken kabob and the affordable pita pocket sandwiches are also highly recommended. In fact, you can't go wrong with any of the Middle Eastern classics on their menu.
The owners of Baladi are lovely people who truly care about their customers. The service is always fast and friendly, whether you choose to dine in or get food to go. The attention to detail and the hard work put into each dish is evident, making every bite a true delight.
Even if you're a connoisseur of Middle Eastern cuisine, Baladi will still impress you. As someone who has experienced the best in New York and Los Angeles, I can confidently say that the flavors at Baladi are fantastic. The labna, baba ghanouj, fatoush salad, and chicken kebab sandwich are all bursting with flavor and will leave you craving for more.
To top it all off, Baladi offers a refreshing mint lemonade that is the best I've ever had. It's super fresh and adds the perfect touch to your meal.
In conclusion, Baladi Restaurant & Bakery is a hidden gem that deserves more recognition. The food is outstanding, the service is friendly, and the overall experience is top-notch. Whether you're a local or just passing through Cincinnati, a visit to Baladi is well worth it. Trust me, you won't be disappointed.
Abigail Street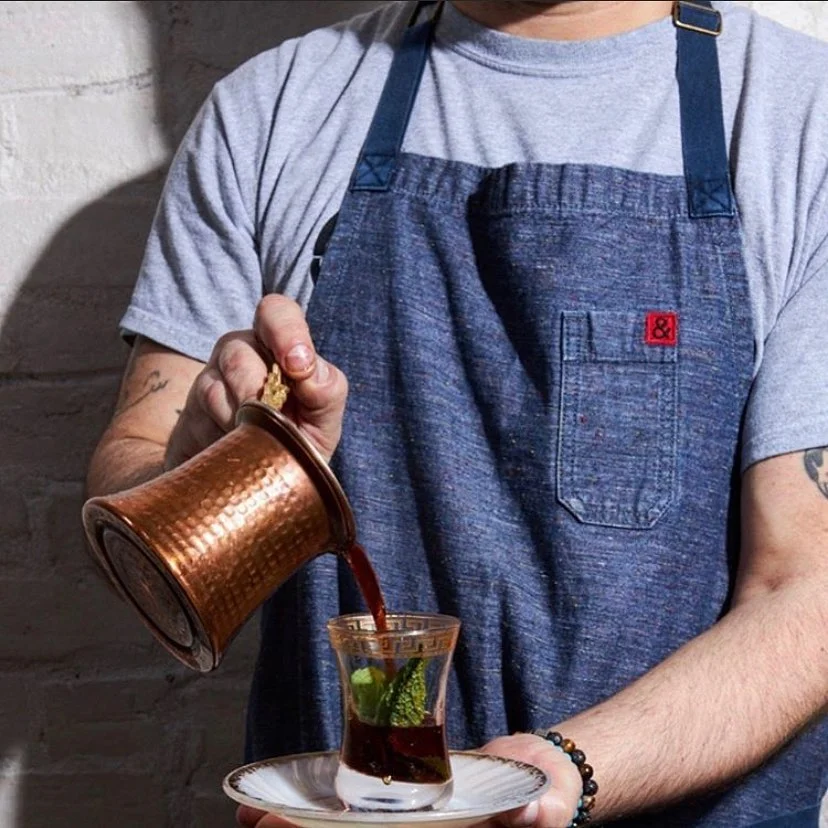 1214 Vine St Cincinnati
(513) 421-4040
Abigail Street Menu
Abigail Street is an absolute gem of a restaurant in Cincinnati. From the moment you step inside, you are greeted with a warm and inviting atmosphere. The staff is friendly and attentive, making you feel right at home.
Now let's talk about the food. Oh my goodness, the food! It is truly a culinary delight. The menu offers a variety of dishes that are perfect for sharing, allowing you to try a little bit of everything. The honey ricotta, broccoli, and short ribs are simply fantastic. Each bite is bursting with flavor and leaves you wanting more.
And let's not forget about dessert. The baklava and Turkish coffee are the perfect way to end your meal. The baklava is not overly sweet, which is a pleasant surprise. It's the perfect balance of flavors.
Now, I must mention the service. The waitstaff at Abigail Street is top-notch. They are attentive, knowledgeable, and go above and beyond to ensure you have a memorable dining experience. They even accommodate dietary restrictions, such as shellfish allergies, with care and attention.
While there may be a few negative reviews out there, I can assure you that Abigail Street is worth a visit. The mussels are a standout dish, with a flavorful broth that will leave you wanting more. And even though the falafel may not have been a personal favorite, the other dishes more than make up for it.
The spacing of the meal may have been a bit off for some, but the overall experience is still fantastic. The restaurant's location is conveniently close to a parking lot, making it easily accessible.
Whether you're a local or just passing through, Abigail Street is a must-visit. The food, service, and atmosphere all come together to create an unforgettable dining experience. Trust me, you won't be disappointed.
Raya's Lebanese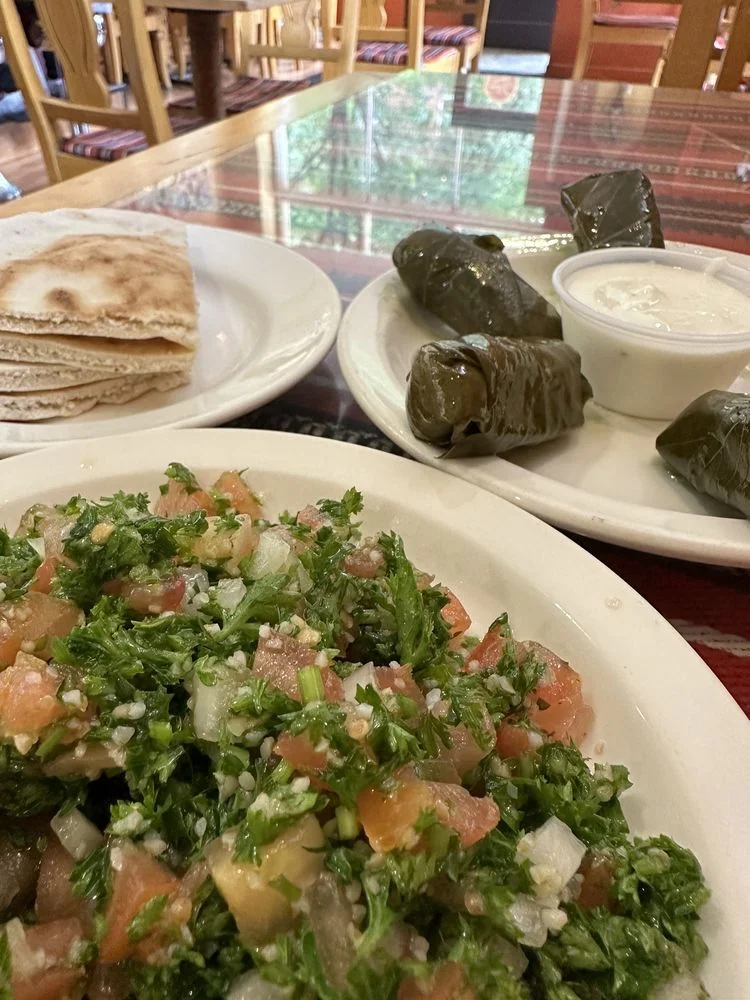 801 Elm St Cincinnati
(513) 421-0049
Raya's Lebanese Menu
Raya's Lebanese, nestled downtown, offers an exceptional dining experience with its warm and inviting atmosphere. As a family-operated establishment, it exudes a personalized touch throughout.
Now, turning to the culinary delights – get ready for a tantalizing experience that will leave your taste buds craving more. The falafel wrap is a standout, described as a true bargain by a coworker. The falafel itself is bursting with flavor and expertly prepared, though a tad more toppings on the pita bread could enhance the overall enjoyment.
Another must-try is the mixed platter, a fan favorite featuring a delightful tzatziki sauce. The blend of proteins, coupled with flavorful rice, creates a harmonious explosion of flavors that will undoubtedly satisfy.
Hummus enthusiasts are in for a treat, as Raya's Lebanese crafts their hummus with precision, resulting in a smooth and creamy consistency. The added flavors elevate this dish, making it a perfect appetizer or accompaniment to your main course.
While there may be varied opinions on the ambiance and service, it's essential to recognize the subjective nature of experiences. Some mention a quiet and slightly unusual vibe, possibly tied to specific visits. Instances of a server's stern demeanor might be unintentional, making it worthwhile to give the place a fair chance.
In summary, Raya's Lebanese stands as a fantastic choice for those craving authentic Middle Eastern cuisine in downtown Cincinnati. The owner's amiable nature and swift service contribute to an overall positive experience. Offering a range of options, including halal and vegetarian dishes, the restaurant ensures there's something for every palate.
Negative feedback, as with any establishment, exists, but it's advisable not to let it dissuade you. Form your own opinion by experiencing the mouthwatering dishes at Raya's Lebanese – a culinary journey that promises satisfaction.
Kinneret Grill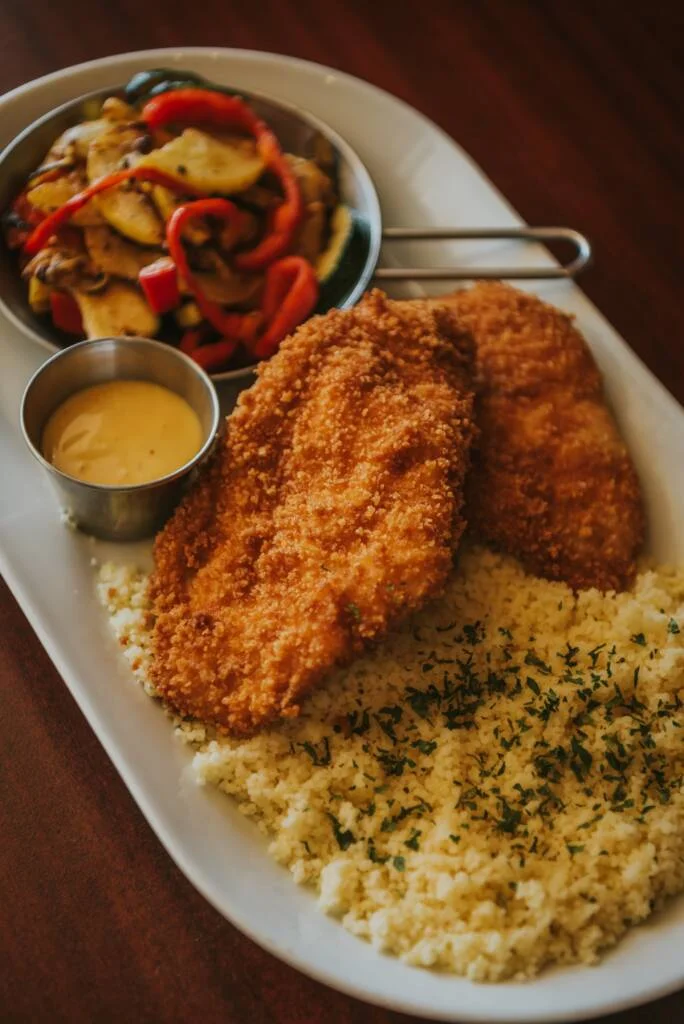 4068 East Galbraith Rd Cincinnati
(513) 827-6154
Kinneret Grill Menu
Kinneret Grill is a hidden gem in Cincinnati that has evolved from a dairy joint to a meat place, and it's definitely worth a visit. The restaurant has a warm and soothing ambiance, making it perfect for individuals or families. The staff is friendly and accommodating, ensuring that your dining experience is enjoyable.
One of the standout dishes at Kinneret Grill is the Bacon Burger, which is absolutely juicy and delicious. Paired with serviceable fries, this burger is a must-try. The Latkes, served in keeping with the Hanukkah theme, are also a hit. They are fried to perfection and bursting with flavor.
For those looking for Mediterranean flavors, the Sesame Orange Chicken and Chicken Schwarma Plate are highly recommended. These dishes are flavorful and satisfying, showcasing the restaurant's commitment to quality ingredients.
While there may be some misses on the menu, such as the mediocre Mediterranean plate, the overall impression of Kinneret Grill is positive. The restaurant is constantly evolving and improving, so it's worth giving them another shot if you're in the area.
In terms of service, Kinneret Grill does a great job of accommodating reservations and ensuring that customers are seated promptly. The staff may be small, but they hustle from table to table, providing attentive and efficient service.
It's important to note that Kinneret Grill is a kosher restaurant, making it a good choice for those with dietary restrictions. The restaurant also offers wheelchair accessibility, ensuring that everyone can enjoy a meal here.
Overall, Kinneret Grill is a restaurant that deserves recognition. With its warm ambiance, friendly staff, and standout dishes like the Bacon Burger and Latkes, it's a place worth visiting. Make sure to make reservations in advance, as this hidden gem fills up quickly.
Andy's Mediterranean Grille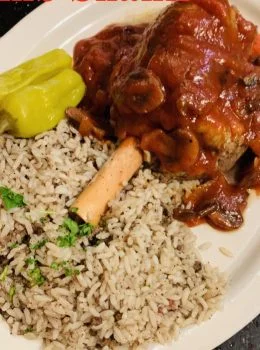 906 Nassau St Cincinnati
(513) 281-9791
Andy's Mediterranean Grille Menu
Andy's Mediterranean Grille stands out as a hidden gem, offering a delightful culinary experience in Cincinnati. Despite occasional feedback, the restaurant boasts a diverse menu and exceptional service. A highlight among their offerings is the goat samosas, featuring tender goat meat—a rarity in many establishments and a testament to the restaurant's dedication to authentic Mediterranean flavors.
Beyond the standout goat samosas, Andy's Mediterranean Grille caters to a range of dietary preferences with a variety of appetizers and entrees. Notably, the restaurant provides abundant vegetarian options, thoughtfully marked on the menu for easy selection, ensuring a satisfying experience for everyone.
While some criticisms about the service exist, the majority of patrons have a positive experience with no mention of such issues. In fact, specific praise for outstanding service in certain instances indicates the restaurant's commitment to ensuring a pleasant dining experience for all.
Additionally, Andy's Mediterranean Grille goes beyond the typical Mediterranean fare with a diverse menu. Despite potential concerns mentioned, the enjoyment of a strawberry margarita suggests the restaurant's prowess in crafting delightful beverages.
In conclusion, Andy's Mediterranean Grille is a must-visit for those seeking an authentic Mediterranean culinary adventure. From unique dishes like the goat samosas to a diverse menu and exceptional service, the restaurant offers an experience that leaves a lasting impression. Don't be dissuaded—indulge in the culinary delights that Andy's Mediterranean Grille has to offer.
Frankie's Sips & Savories
14 Garfield Pl Cincinnati
(513) 996-0021
Frankie's Sips & Savories Menu
Frankie's Sips & Savories is an absolute gem when it comes to Middle Eastern cuisine in Cincinnati. With a diverse menu that offers a wide range of options, this restaurant is a haven for both vegetarians and meat lovers alike. The baba ghanoush, in particular, stands out with its smoky and flavorful taste that will leave you craving for more.
Not only is the food exceptional, but Frankie's also boasts a full bar with exquisite cocktails. Whether you're in the mood for a refreshing drink or a perfectly paired wine, their drink choices will not disappoint. The happy hour specials, including $2 off draft beers and wines by the glass, make it even more enticing to indulge in their delightful libations.
The atmosphere at Frankie's is nothing short of charming. With modern decor inside and sidewalk and alley seating outside, you have the option to enjoy your meal in a variety of settings. The background music sets the perfect ambiance, and if you're lucky, you might even catch their salsa night on Thursdays.
One thing that truly sets Frankie's apart is their impeccable service. Despite being busy, the staff goes above and beyond to ensure that every customer feels welcome and comfortable. From the moment you step foot into the restaurant, you'll be greeted with warmth and attentiveness.
While some reviewers mentioned that the prices may be a bit on the higher side, the quality of the food more than makes up for it. The Mezzo plate with various Mediterranean spreads and falafel is a hearty and filling option that won't disappoint. And for those looking for vegetarian options, Frankie's has plenty to offer, ensuring that everyone can find something delicious to enjoy.
Overall, Frankie's Sips & Savories is a hidden gem that deserves to be discovered. With exceptional food, delightful decor, and top-notch service, it's an incredible dining experience that will leave you wanting to come back for more. Don't miss out on this Middle Eastern culinary haven in Cincinnati.
LEYLA MEDITERRANEAN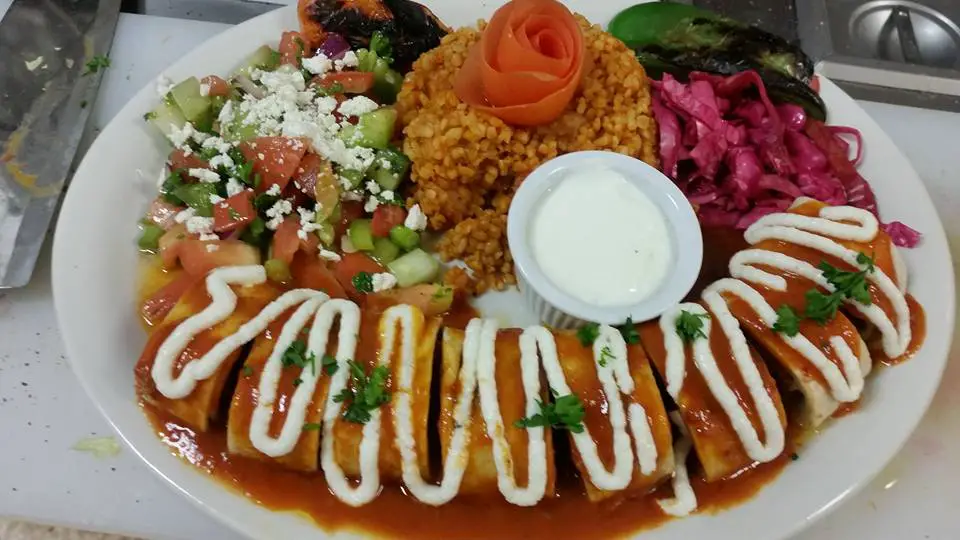 7418 Beechmont Ave Unit 106 Cincinnati
(513) 231-2888
LEYLA MEDITERRANEAN Menu
Leyla Mediterranean is an absolute gem when it comes to fresh and authentic Mediterranean/Middle Eastern cuisine. Located in a strip mall, this restaurant surprises you with its inviting atmosphere and beautiful decor. As soon as you enter, you are greeted by stunning roses at the front door, setting the tone for a delightful dining experience.
One of the highlights of Leyla Mediterranean is its outdoor patio, adorned with grape vines that provide both shade and fresh grapes. It's a quaint and romantic spot, perfect for a date night. The owners, who happen to be Kurdish, have paid attention to every detail, ensuring that every inch of the space is utilized to create a vibrant and welcoming ambiance.
The food at Leyla Mediterranean is nothing short of exceptional. Reviewers rave about the freshness of the ingredients, particularly the vegetables. The cucumbers, tomatoes, onions, and mint are bursting with flavor and add a refreshing touch to the dishes. Vegetarian options are also available, with a dedicated section on the menu.
The appetizers at Leyla Mediterranean are a must-try. The bread with dip is described as flavorful, and the cold appetizer for two is so satisfying that it can be a meal in itself. For an additional appetizer, the borek comes highly recommended. And of course, no Mediterranean feast is complete without indulging in their divine baklava, which is served with hot tea, adding to the charming vibe of the restaurant.
If you're a meat lover, Leyla Mediterranean has got you covered as well. The shared meat platter and baked eggplant are absolute winners, with the meats being flavorful and plentiful. The baked eggplant is so delicious that one reviewer claims they could eat it every day. And don't forget to save room for dessert! The pudding, with its delightful mix of almond, cinnamon, and vanilla, and the warm, honey-drenched baklava are true treats that shouldn't be missed.
Leyla Mediterranean stands out not only for its exceptional food but also for its outstanding service. The team goes above and beyond to ensure that every customer has a memorable dining experience. Whether you're a local or a visitor from out of town, this restaurant will leave you impressed.
While there may be a few minor hiccups, such as a lukewarm gyro, the overall experience at Leyla Mediterranean is still highly enjoyable. The bread and dip that come with the meal are praised for their softness and warmth, and the friendly and attentive waitstaff add to the positive atmosphere.
In conclusion, Leyla Mediterranean is a hidden gem that offers a truly authentic Mediterranean dining experience. From the inviting decor to the vibrant and flavorful food, this restaurant has managed to create a space that leaves customers feeling lucky to have such a great local spot. Whether you're a vegetarian, a meat lover, or simply someone who appreciates good food, Leyla Mediterranean is a must-visit.
Personal Recommendation
For a truly enchanting dining experience, I highly recommend Leyla Mediterranean. Nestled in a strip mall, this gem surprises with its inviting atmosphere and meticulous attention to detail. The outdoor patio, adorned with grape vines, sets the stage for a romantic ambiance, while the owners, of Kurdish descent, have crafted a vibrant space that emanates warmth. The menu boasts exceptional Mediterranean and Middle Eastern cuisine, with fresh ingredients celebrated in every dish. From the flavorful appetizers to the generously portioned shared meat platter, Leyla Mediterranean caters to both vegetarians and meat lovers alike. The attentive waitstaff and charming decor add to the overall positive atmosphere, making it a must-visit spot for those seeking an authentic and delightful culinary adventure in Cincinnati.
Conclusion
In conclusion, Cincinnati's diverse culinary landscape offers a tapestry of flavors through its hidden gems. From the warm and inviting atmosphere of Baladi Restaurant & Bakery to the delightful surprises at Leyla Mediterranean, each establishment paints a unique picture of Middle Eastern and Mediterranean cuisine. Whether you're savoring the rich spices of Moroccan dishes or indulging in the authentic flavors of Lebanese and Kurdish offerings, these restaurants promise a journey that transcends mere dining, immersing you in the vibrant and enchanting world of North African and Middle Eastern culinary traditions. A visit to these establishments is not just a meal; it's an exploration of cultures, a celebration of flavors, and an invitation to discover the captivating nuances that make Cincinnati's dining scene truly exceptional.
Related posts